What keeps YOU up at night? We asked an All-Star panel that you can only put together at a big conference like FinCon…and today we do just that. We're recording LIVE from the moomoo podcast booth at FinCon 2023 with Rob Berger (Rob Berger YouTube channel), Nick Loper (Side Hustle Nation), and Paula Pant (Afford Anything), to ask them what THEIR audiences are worried about right now. Man, did we get an earful. From rising interest rates to uncertain retirement conditions, to the world of work changing around us because of AI and more, we work through MANY of the big issues people are facing in 2023 and often come up with solutions to help relieve those fears.
It's a special episode of Stacking Benjamins, without our usual segments (only the trivia remains…and Doug brings us a GREAT one today). Enjoy!
Deeper dives with curated links, topics, and discussions are in our newsletter, The 201, available at https://www.stackingbenjamins.com/201
Enjoy!
Rob Berger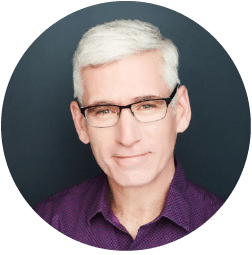 Want to check out Rob's blog and podcast? Click here: DoughRoller.net
Grab your copy of Rob's book, Retire Before Mom and Dad.
---
Nick Loper
Check out Nick's site and podcast at: www.sidehustlenation.com.
Follow Nick on Twitter @nloper.
---
Paula Pant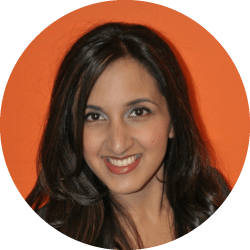 Check Out Paula's site and amazing podcast: AffordAnything.com
Follow Paula on Twitter: @AffordAnything
---
Doug's Trivia
What oral hygiene product was invented in New Orleans?
---
Have a question for the show?
---
Want more than just the show notes? How about our newsletter with STACKS of related, deeper links?
Check out The 201, our email that comes with every Monday and Wednesday episode, PLUS a list of more than 19 of the top money lessons Joe's learned over his own life about money. From credit to cash reserves, and insurance to investing, we'll tackle all of these. Head to StackingBenjamins.com/the201 to sign up (it's free and we will never give away your email to others).
---
Join Us Friday!
Tune in on Friday for a special roundtable where you'll learn how to live richly, more happily, AND on less money with the host of the How To Money Show, Joel Larsgaard. Joel joins Paula Pant and OG on our weekly roundtable panel.
---
Written by: Kevin Bailey
Miss our last show? Listen here: Fixing a Toxic Walk Toward Financial Independence (with the Fioneers)(SB1428).
Episode transcript
 I mean, you're living in your mother's basement writing a blog on finance. Really, you should stay off the computer, son, and get a job.
Seriously.
Live from FinCon
New Orleans, it's The Stacking
Benjamins Show!
I'm Joe's mom's neighbor, Doug. Today, we'll be going out to the show floor at 5. FinCon, where we'll be joined by the host of Afford Anything, Paula Pant, the guy behind the amazing Rob Berger YouTube channel, Rob Berger, and the king of side hustle nation, Nick Loper. We'll find out what their audiences are worried about in the current economy.
Investing, real estate, international events, we'll address all of those worries and more. And at the halfway point, I'll share some bloody trivia. And now a guy who's here to make sure your finances don't bite you in the ass. It's Joe Saul
Sehy!
Doug, thanks so much, and I am here at FinCon 2023, and I have an all star lineup, as everybody heard, but let's meet everyone so you know whose voice is whose. We'll start with the woman from Afford Anything. On her freaking birthday, Paula Pant joins us. Oh, hello. It's amazing to be here. It is amazing to have you here.
It's a milestone
birthday. It is a milestone birthday. Today I turned 40. Congratulations.
Thank you. You made it
40 years. 40 years. And you know what's funny? We're here live at FinCon right now. FinCon is held on different dates every year. Sometimes it's in September, sometimes October, sometimes November.
Well, my 30th birthday just happened to also be on FinCon, right? So I spent my 30th birthday at FinCon, and now I'm spending my 40th birthday at FinCon. So I can tell you definitively that in 2013, this conference was definitely held on October
You know that. I remember singing happy birthday to you that year.
Yes. Like the whole audience. Yes,
exactly. J. D. Roth that year, so October 19, 2013. On my 30th birthday, J. D. Roth brought me up on stage and had the entire conference sing happy birthday to me. And so, I actually asked the FinCon organizers, when I told them that I was coming this year, I was like, my one request.
is that I want some time on the main stage this year. And they delivered.
It was, it was fabulous. You talked about AI this year. I did. And about not being afraid of AI as creators. Exactly, exactly. Yeah, and then at the end you pulled the wool out. Uh, you, you showed everybody that this whole presentation was designed by ai Exactly.
which was pretty damn funny. And a guy hoping, I think in three years he's celebrating his 40th birthday. Uh, you may know him. Uh, people that have listened to podcasts for a long time, remember Mr. Doe Roller, but now he's Mr. Rob berger.com and a YouTube vet, Rob Burger's here. So,
hello. Hello. And I wanna say I celebrated my birthday a week ago.
Wow. Wow. And I wish I'd turned 40. I can't remember 40. So, a bit older, Paula, but we share a birthday month. Oh, that's
fantastic. What's the day? Is it October 12th, 13th, 14th? Yep, 12th. 12th! I guessed it. First guess. Yep, perfect
guess. Oh, wow. I turned 50 something. We're the
old guy club here, Rob. Yeah, the old guy club.
That's us. Tell the four people that don't know about Rob Berger about what you're up to now. So, primarily a
YouTube channel, uh, focused on folks that are either retired, you know, old folks like me. Either retired or near retirement. That's sort of my big thing right
now. You have helped so many people.
All I see every time I, people always go, Where should I get my advice? And don't you, Paul, you see Rob Berger all the time. You guys do not
say Rob Berger all the
time. We do say Rob Berger. Do you really? Well, thank you. No, we see it in, in online forums. I don't say it. Other people say it. You think I say that, Rob?
No, okay,
fair enough. And the guy at the end of the table, who's been on this show, I think it's been forever. Since Mr. Side Hustle Nation, one of my favorite people to sit next to at conferences because he picks up stuff I accidentally left behind. Nick Loper's here. Thanks
for having me. Happy birthday to both of you.
Oh, thank you. I had my milestone 40th at FinCon last year, so it's like a tradition to have birthdays at
FinCon. Wow. Well, and to have milestone birthdays at FinCon. That's
right. Wow. I feel left out. Do I feel like you guys all having your little birthday thing? You guys need me to leave and you guys can…
What month is your birthday, Joe? Well, it's a time when all the cool people have their birthday. February. February. You got two. Middle of February is the perfect… Lempenzo's birthday is like the day after mine.
Oh, nice. Yes. Nice. Well, next February, we should throw a big, uh, Joe and Len
party. Everybody's like, what the hell are you guys talking about?
Are we going to talk about a topic? Let's do that. I brought all you guys on. You all have awesome brands and people that follow you. And what I love about a conference like this is we can get great minds like yours together and talk about really what's worrying your community. But before we do that, Rob, uh, it's been forever since you've been on the show.
Do you know the rules? about podcasting live here on the Stacking Benjamins show at FinCon? I do not. Oh, let me share that with you.
Wow, number four
is a doozy. Oh, wait till you're number seven. All right, Rob, you got the rules? I've got it. All right, we've got Rob Berner here, Nick Loper, Paula Pant. Let's get started.
As I mentioned during the open, we're going to talk about, uh, what's on your listeners viewers minds, Paula? You want to kick this off? What do people that afford anything seem to be worried about now?
One of the number one things that I hear is Houses have gotten so expensive that anyone who wants to buy a home, I mean, if the first time homebuyers are like how on earth do I even do this?
Everything is so much more expensive than it was even a few years ago and even a few years ago it felt out of reach. Now it's just, it feels like it's getting further and further and further out of reach. So I'll hear that from prospective first time homebuyers and meanwhile people who already have homes are like man I, the home that I currently live in I would not be able to afford it if I were to buy it today, at today's interest rates, and at today's higher prices.
So people who are existing homeowners feel stuck, and people who are prospective first time homebuyers feel shut out. And so that seems to be the concern that I hear. Yeah, Rob,
I saw a piece recently, I think it was in the Wall Street Journal, about how people, you know, I'm asking in our old guys club, people looking to downsize their house.
are finding that they're not spending a lot less money. They're getting less house, but because interest rates are different, like the, this ability to downsize their property, not what they would have hoped it would
have been. No, it is a tough environment, and, you know, the old folks, like me, remember when interest rates were even higher than they are today.
But the problem is, so many folks have mortgages at such low rates, that they're, it's almost like the golden handcuffs. They're sort of stuck where they are, whether they want to move up, or, as you say, downsize. And the reality is, there's no easy answer to it. It's just, that's the challenge that you face.
And if you're gonna move, you're gonna end up, assuming you borrow, in a higher rate mortgage. It's just that simple. Yeah,
before we start diving into maybe some solutions to help people or thoughts about that, Nick, let's bring you in on this, on the income side. Because I know you and I were talking, sounds to me like your audience…
Really, people are more interested in side hustles than ever before. You think it has to do with people trying to afford their housing?
Trying to afford housing, trying to afford food, trying to afford gas. There's no question that inflation has definitely played a role in people's mindsets around earning more.
Like, well, if I can't save it, realistically, like, I've cut as much as I can cut, so I've got to address the income side of the equation.
I've had, I've had more experts on this year talking about the zeitgeist, Paula. More experts on this year talking about burnout. Like more authors, more podcast episodes.
I feel like burnout, is this the same thing? Like housing prices through the roof. I'm trying to chase like Nick's talking about is burnout and rising prices.
Well, it's funny because burnout almost seems to be the opposite of starting a side hustle, right? Like starting a side hustle is, Hey, I want to work.
Even more, at
least for… No, I'm talking about I have the side hustle for like six months and now I'm doing two jobs and now I'm fried. Oh, I see
what you're saying. Yeah. Hmm. I mean, I think, honestly, and well, Nick, you can probably speak to this better than I can, but I think if your side hustle is really frying you that much, you're doing it wrong.
Ideally, you'd want yeah.
You know, where you get to use a muscle that you aren't able to use in your day job. So, you can sell your time, you can sell your expertise, you can sell… There are a lot of different kind of variations it can take. Like, certainly driving for DoorDash, yeah, you're going to get burnout. Gig economy, you're going to get burnout.
But selling some form of expertise, where you're a little bit more leveraged in that. Ideally, if it can be something that you're not doing at your day job, so you have that variety. That seems like the, the formula for, you know, a healthier, balanced diet. Well, I might have
the expert here. Nick, what do you think about that?
Yeah,
the last thing that you need is a second job that you come to dread doing. And that's always been my benchmark of like, well, when do you quit a side hustle? Like, when you dread doing the work, like, that's a good red flag that you should probably stop doing that. But it's tough, because you got to figure out a way to do something.
And a guest on the show… Kind of put it that way, and he was looking at making some, you know, initial inventory investment for his e commerce business, and I was like, well, you know, weren't you nervous about making that investment? It was a few thousand bucks. He's like, yeah, but at a certain point you got to do something, or tomorrow looks like today.
It's like, if the pain of inaction becomes too great, then, you know, maybe that's enough to get you off the fence and do something about it.
Rob, I want to get back to this main question, though, about housing with you. I saw somebody, I think it was a TikTok video, somebody saying that, yeah, and I love him for people listening, Rob's kind of rolling his eyes a little bit, so, uh, but this woman, her assertion was, interest rates come down, right?
Interest rates come down. We actually will see a flood, then, of houses and buyers, and we'll actually see real estate prices fall. Do you expect real estate prices to fall if interest rates start coming back down? Well,
normally when interest rates fall, asset values go up. Normally asset values move in opposite direction of interest rates.
We're not seeing that at the moment, actually, though, right? Interest rates are going up and values are also going up. But part of that is, again, because the folks with 3 percent interest rates aren't selling. Tight market. And so there's, there's a supply issue, right? Eventually, it's going to work itself out.
It may be painful between now and then, but these, you know, the key to remember is nothing lasts forever. Every environment changes. I don't think, personally, that interest rates are going to come down significantly anytime soon. That being said, I'm the worst at predicting future interest rates. So if you want to, if you want to know what the interest rates are not going to be, ask me my prediction.
I love that. Well, and we shouldn't be betting anyway, right? I mean, betting is a dangerous place
to be. Yeah, I mean, we are where we are. You got to make the best decisions you can with where the interest rates stand now. The other thing is, is if you end up buying a house now at a higher interest rate, When the rates do come down, eventually they will, you'll
refinance.
Marry the property,
date the rate. Well, so here's the thing. Let's say I'm forced to move right now. That's really good. Let's say I, Paula's gotta
say TM. Oh, I wasn't the one who coined it. I learned that somewhere.
I've never heard anybody say TM, so you might want to get on it then. You could, trademark it.
So let's say somebody's forced to move right now, right? So do I buy as much house as I possibly can? knowing that it might barely fit my budget, Rob, and then when interest rates come down, I do the refinance, or do I play a more conservative game than that?
Well, I don't think I'd buy as much property as I could possibly afford just for the sake of doing it.
You know, you might do that, you know, because you need a certain size house, or you want to be in the right school district for your kids, and if it's for reasons like that, then yes, I would, I would do, I would stretch if I could. And like you said, eventually, eventually, rates will come down, hopefully, at least a little, and you can refinance, but I wouldn't just, you know, max my budget for the sake of maxing my budget.
Paula? Yeah, I think, if you're an existing homeowner, to the extent that you can stay where you are, or, at a minimum, hold on to that property, turn it into a rental, if you're gonna go elsewhere, to the extent that you can avoid giving up a low interest mortgage, do so.
Yeah. Do you like that, Rob? Absolutely.
If you can stick with that 3 percent loan that you've got or 2. 5 percent loan. Yeah, absolutely. Yeah. Nick, when did you move? 2021. Yeah, so interest rates were still pretty good then, right? Yeah, we're at 3%. Yeah, that's
fabulous. But, but we had to buy the house sight unseen because the market was just nuts.
Crazy.
You know, did you have to pay over
asking price? Yeah, but not as much as everything else that we bid on. Yeah, everything else was going minimum 100 grand over and it was like I don't know, it was a crazy time. Listings would come out Thursday, Friday, you know, by Saturday night, Sunday morning, they were, they were gone.
And so every week, you go through this mental gymnastics of imagining yourself in this house, in this neighborhood, in this school district, and trying to figure out what that would look like, and just week after week after week, and just getting, getting, getting outbid, and like… Forget
it. Insanity. And, and for that reason, this is, you know, a very good time to buy because competition is low.
Home buying is at its lowest rate since 1996. And so, when interest rates go down, there's a risk that we could have a repeat of that, a repeat of the kind of conditions that home buyers were facing in 2021 that you just described.
Yeah. And I will add, I mean, I mean, there's no shame in renting, too.
Because we're looking at my brother shopping for houses and condos. It's like, wait, so I gotta… Put down, you know, 20 percent and for the privilege of like almost doubling my monthly payment and it's it didn't just doesn't not
pencil out Oh, yeah, I'm a renter in my personal residence in New York. Yeah,
Paula What is your your kind of rubric for rent versus buy?
I look at the the price to rent ratio and if the price to rent ratio is You'll see it tilted either towards renting or buying right? So for high cost of living areas typically like like Manhattan where I live Well, I'll just put numbers to this. So I pay 4, 400 a month to rent the apartment that I live in.
Holy cow. It's 600 square feet, which is considered gigantic. Isn't that amazing? Yes.
It's roomy. She can have a can of Spindrift and a
pencil. Yeah. Yeah. Yeah. So I pay 4, 400 a month to rent 600 square feet. If I wanted to buy exactly that same place, it would cost me at least double per month. probably more at this point now that interest rates are higher, but it would cost more than double, I would say.
The math just pencils out to the value that you get for the money in a high cost of living area like Manhattan makes it more favorable to rent. And that's why even, you know, I own free and clear seven properties in lower cost areas like Indianapolis. in a place like, you know, buy in Indianapolis, rent in Manhattan.
Hmm.
Rob, anything
to add to that? No, I'm from Columbus, and it's the same kind of market as Indianapolis, and I used to own rental properties there as well. And, uh, no, I agree completely. That's, that's how I would think about it. Well, while
we got you on the microphone, let's transition. That was Paula's topic, housing.
What's on your listeners, viewers minds? So,
keep in mind, my viewers, listeners are retired or near retirement, and I think one of their biggest concerns is, will I go broke in retirement? How do I know how much I can spend each year? And part of that issue isn't just the math and all of that, but it's also sort of the country's future with all the debt that we have and the deficits.
Is social security going to be there? Uh, so, you know, w w what, can I survive retirement? That's probably their number one issue.
That's a tough one, and it's pretty… I don't know, it's the stuff that is, feels like it's so far above my pay grade. Nick, I guess we'll start with you. These, these, Nick's like, please don't look at me.
But these big things, when you're thinking about your personal financial picture, like when you think about the amount of debt that the United States has, or you know, the craziness going on in Congress right now, or you and I earlier were talking about the geopolitical stuff happening, right? The Gaza Strip stuff going on right now as we record this.
Like, all of this. Strikes in Detroit, strikes in Hollywood. We've got all of this madness happening. Like, what does that, what does that do for you and your financial picture?
I mean, it's not helpful to look at any of it day to day. What has been helpful is to try and really zoom out and take the long term view.
One of my all time favorite TED Talks is Peter Diamandis, like, why the future is abundant. And he breaks down, you know, the news is always bad, but. Times typically get better over long arcs of history, and it's like, you gotta kind of take a deep breath and hope and pray that this is a blip on the radar, uh, long term, and the other thing is like, well, we're all holding the same assets, so hopefully there's some safety in numbers.
Like, if I'm hosed, at least everybody else is hosed, too.
That's comforting. I like that. It's
a big van down by the river that we're all, that we're all living in. Paul, have you seen the Ibbotson chart that shows that? The Ibbotson chart shows, and maybe Nick or Rob, you guys have, Rob, I'm sure you probably see this one.
It shows like from 1920 to today, and it shows the chart of the stock market just continually going up, right? With these ups and downs. But my favorite version, Rob, of this Ibbotson chart is the one that shows every down what was going on and why, Nick, to your point, why you shouldn't be investing right now.
And it totally makes the point that maybe it sucks right now, but it's not going to suck long term. Have you seen that, Paula?
I don't know about that chart specifically, but I've seen many, many charts of the stock market over the past hundred
years. Let's, let's, we're going to talk to the people in retirement in a minute, but Paula, what I like that Nick kind of brought up Is that if you're young today, like, which I am very, very young, you don't need to be looking at this stuff, like, like use it as a reason to get in and be investing.
Yeah, absolutely. You know, I think people, people will spin their wheels about short term moves, about short term volatility, and it's very tempting to believe this time it's different. It's very tempting to believe like, well, that. The 20th century was great, but we're, what if the future for us looks like what it looked like for Japan, right?
You, you, I, I hear that on Twitter a lot, right? And, um,
And by that, can you define that for what people, because a lot of people don't know the whole Japanese story.
So, Japan had decades of, uh, basically stagnation. Zero growth. Yeah, zero growth. And so, uh, if you were to have invested in Japan, what, 20 years ago, you would, well, not be doing so well.
And so people worry that that might happen in the U. S. But people can doomscroll and find reasons to be negative. But you can also, and it's maybe a little bit more intellectually rigorous, or requires a little bit more intellectual rigor, see all of the innovation that comes out of the U. S. Uh, innovation in biotech, innovation in In the life sciences generally, innovation in technology, innovation in all of these fields.
Like we, we are where brain drain goes, right? The best and the brightest across the globe come here. And that happens for a reason. Mostly
to Texarkana. Yes.
It's a hot mess.
Silicon Valley. Silicon Valley of the Texas Arkansas border. Absolutely. I want to, before we get Rob to these people worried about taking money out, one more thing which is, Paula mentioned innovation.
And Nick, innovation, I feel like, from afar, you're on top of it, I'm not, is changing the game in side hustles. We're looking at, we had a conversation earlier about Uber and Lyft and about how, you know, I mean, they're telling their drivers, Hey, uh, we're trying to put you out of business by making the cars run without you.
Right? Yeah, long
term, they're going to be self driving.
How's this innovation helping side hustles or hurting side hustles or just changing the game like it always does?
It just changes the game. It's lots of buzz around AI this year and how You know, how AI is going to take jobs, how AI is going to produce more jobs, and it's like, well, we have more AI and automation than we ever have, but unemployment is not out of line with historical numbers anyway, so it's like, I don't know if I buy that, AI is going to take all our jobs.
We did an episode earlier the year on how, um, how are you using AI in your side hustle, and that was fascinating, to collect a couple dozen different case studies or use cases on, oh, it's helping me create content faster, or it's helping me edit content faster, or it's helping me Like do it's not replacing my my thing.
It's helping me accelerate the production of my thing And so I think that's kind of where it's going and it's kind of cool stuff to be
playing around with Some of the stuff is amazing I mean Descript which we used to edit our shows if there's an important line that just we just forgot That our audience needed to hear I can now type it in and Descript will take my voice and make me say it without me saying it.
That's creepy. Isn't that creepy? That's creepy. But, but it's creepy, Rob, unless it's intentional, where I'm like, Oh, my audience really needed this disclaimer to make sure they didn't step in it, and we forgot to do it. It makes me wonder if
Paul and Nick and I are really here, or this is just AI generated.
At a
certain point, we don't have to show up like it knows what we're going to say. Well, Joe, as somebody with Hundreds of hours of your voice on the internet. Paula, do you stress out about deepfake stuff and like, Oh my God, I can't believe
she said that.
You know, I primarily, I stress out about somebody using my voice to call my parents and, uh, Oh, aren't those scary?
Some type of like an elderly scam, right? My parents are 83. Yeah. And so that's my bigger con that's my biggest concern is that somebody will use my voice, uh, create a deepfake, call my parents, and they'll think that they're talking to me.
I'm in trouble, you send
money to this… Exactly, exactly. And so I've talked to them about it, and I've said, Hey, you know what, we're gonna have, like, a couple of kind of secret words, you know, that we use to convey that this is actually me.
Spy show stuff. Yeah, and I was like, and also, I want you to quiz me, right? Like, certain, ask me questions. What was the name of your first goldfish? Questions that only the real me would know.
Yeah, as it scours everything you've ever written.
Yeah. That's a great
idea. Yeah, so this is my, my PSA to everyone listening.
Please do that with your parents and with your grandparents. Because there are a lot of scams targeting the elderly. And more and more, uh, with or without AI. I mean, sometimes people call an impersonated cop and say, Hey, I'm officer so and so and your son is in jail. And you're going to have to send bail money, buy money transfer, you know, yeah.
Red flag number one. I need a bunch of Target gift cards. Buy Target gift cards.
The cops want Target gift cards, I don't know why.
But people fall for it and people lose their life savings on that. I would leave
my son in jail for a
couple of days. I just need to verify a couple things. Yeah,
I think you're probably not who you say you are.
Dad! Uh, by the way, Paula, when you talk about goldfish, my father in law, who is one of my best friends in his life, he's a heck of a human being, one of his favorite phrases was? A goldfish is fantastic as long as you have a working toilet. Awww. Which, is a day. I mean, none of us are going to make it out of here alive, Paula.
We're
all going down the
toilet. Someday, we're all going to be taking that trip. Maybe not the swirly trip.
Can we get a sound effect? Steve, can we do a flushing sound here?
Rob, let's get to the point that you really brought up, which is this idea with all this stuff going on, you know, I need to take money out, but also going broke.
So where do you start when you talk to people about that?
Well, the first thing is, and this is true no matter what your finances are like when you retire. It's scary to retire. It just is. Even if you're financially sound, you've got plenty of money, you've been saving for 30, 40 years or more, and it's just scary to turn that off and then start spending it.
So that, so the first thing is, you know, it's normal to be afraid. I was afraid. And then the second thing is to focus on what you can control. Yeah, there's, we can't control the debt, I guess we can vote, but I mean, you know, we don't really have any control over that, or the stock market. But we can, for the most part, control when we retire, uh, do we work part time, when do we claim social security, we can control our budget to a point.
So there's a lot of things that we can control. And I think if we focus on those things, we can end up with a plan that, you know, there's, nothing's guaranteed, but it's workable. And the more you think through those issues and really think through a plan, I think the more comfortable you get with retirement.
And then part of it, oddly enough, it's just practice. You practice retiring. You know, you're retired for six months and it's nerve wracking. And the second six months, eh, it's pretty good. And the second year, you're like, man, this is great. Why'd it wait so long, yeah. Yeah, but it takes time. You just, you know, you don't just walk out of your job after 40 years, and day one, at least most people, and are just retired and carefree.
It takes, it's a transition. It takes an adjustment.
I like this idea for people that can do it to take a sabbatical for that reason.
Absolutely. I think sabbaticals are great. It's not really something I did. Um, and some folks get a little worried about what their career might look like when they come back.
But I think more and more companies are open to that. And I think if you can do it, it's a great opportunity.
Uh, let's talk about making that more secure. I feel like part of what helps people feel a little more secure, especially with the ups and downs in the market, right? Yeah. And you feel like, okay, all this uncertainty right now, I really worry about my investments.
That cash cushion then, Rob, becomes more important than ever, I would think.
Yeah, it is. It's kind of a double edged sword. Cash is comforting, but if you have too much of it, it hurts your returns long term. Right now, cash looks great because it's whatever, five percent. But long term, it can actually hurt your returns.
So, but if you know, if you have a balanced portfolio of stocks and bonds, you've got the bonds there. Now, I know bonds recently have been a, you know, a four letter word kind of thing, not, not helpful. But long term, a lot less volatile, and they can provide a lot of the cushion. But certainly, some cash, you know, maybe up to a year.
I don't typically think most people should go beyond that, but that can help, help you sleep at night for
sure. You know, I look at people that have pensions. And the fact that they have this, you know, depending on the place they work, this guaranteed income stream that really helps them sleep at night.
But people can create that with something called an annuity. How do you feel about annuities?
So annuities can be part of a good retirement plan. They're particularly useful when you think about the possibility that you live to be 100, right? That's longevity, and they're going to pay out until you die. I think the first thing to do, though, is to think through how you're going to claim Social Security.
The best quote unquote annuity. is to defer Social Security until you're 70. At least for, if you're married, it would be for the income, the higher income earner. But, that's really step one.
Most of the time. Is that based on, like, your family's life expectancy, though? Uh, what do you mean? I mean, like, if you've got a, if you've got a family that has a history of kicking it at 68.
Well, no, certainly if you have, you know, some chronic health issues and you don't think, you know, you're going to live to a certain age, then you might take it earlier. But if that's not the case, delaying Social Security, because you get that 8 percent bump each year after full retirement. It's a great return.
Yeah, and then once you start taking it, it's adjusted for inflation, at least until our government runs out of money. That's really step one, but beyond that, an annuity can be part of a good retirement plan. Just keep in mind that annuities today are not adjusted for inflation. Eventually, inflation will eat away at an annuity, but it certainly can be a part of addressing the longevity
risk.
Yeah. I'm thinking about when you're talking about how do I survive, another thing we've talked about a lot here is purpose. You know, about people get into retirement. I had this purpose my entire life and studies that we've, uh, seen back when I was with American Express and I think it's still, uh, is, is true today.
People have like 18 months of euphoria and after that there's this deep, like, what am I here for? It seems to me, Nick, that a side hustle. It's a great thing to kind of help you ease into that retirement period. Do you see people that are leaving work and are then coupling into side hustling kind of as a bridge transition to retirement?
It can definitely be a good, you know, halfway step before you're like, okay, I'm fully, fully retired now. And we see people like, okay, I'm going to, I'm going to backdoor into, you know, this consulting project and I'm going to do that for six or 12 months and then I'm going to call it or they didn't renew my contract and that's fine.
Um, so we do see that, but you think about the, you know, the core ingredients to happiness, like going back to like Freud and Tony Robbins, right? It's like, you know, love, you know, your relationships, like who you surround yourself with, work, what are you doing? You know, how you spending your time, and then this like progression towards mastery on something, and maybe it's gardening, maybe it's golf, like you gotta have, you gotta have something you're working on to like feel like you're being productive with your days.
I love, uh, Paula Westmoss's book where he talks about The average happy retiree has six hobbies, and I frankly think, Nick, to your point that, uh, the word hobby is a little understated. It's gotta be more of a, I also hate the word passion, but you know what I'm talking
about. Right, right, exactly. Well, I think you need something, people love projects, right?
Like, no matter what you're doing, you need to be creating, building, um, doing, right? Like, that's innate to human nature, and a lot of times people will Be able, when you're working, you're able to build or create in the course of your job. So when you no longer have a job, you still need some way of building, some way of creating, some way of doing something.
Rob, you,
you bridged that transition yourself. You said it was a struggle also for you. Was it the emotional rollercoaster? Yeah,
absolutely. I drove my wife crazy for a good year.
Yeah, you drive us crazy, so I
can't. Well, she would say I've driven her crazy for 35 years. But one year in particular. Yeah, it was a hard transition for me.
I actually retired and then went back to work. I worked at Forbes for two years. Uh, not because I needed to. It was kind of fun. But I, yeah, it took me a while to figure this all out. Would
side hustle help?
Well, I do side hustles now. My YouTube channel is a side hustle. And I have a lot of hobbies.
I think that's so important.
Well, we've got one more person. The gentleman on the end of the table here. Nick Loper is going to go. We need to have a trivia question. Paula, you know.
dun.
Doug, we're going to throw it back to you back in mom's basement. What's today's trivia? Thanks, Joe.
Sounds like you're having a great time down there without me.
Hey there, stackers. I'm Joe's mom's neighbor, Doug. One of my favorite authors is New Orleans native Anne Rice, who wrote Interview with a Vampire. You know, when that movie came out, a lot of people told me I look just like Brad Pitt. I still do sometimes. Come to think of it, people have also said I look a lot like some other movie vampires.
Must be because I'm so mysterious. Bram Stoker's Dracula, the most famous vampire novel, was originally submitted as a work of non fiction based on weird occurrences the author had witnessed. Sounds like he partied a little too hard one weekend, huh? After his publisher refused to print the book as a true story, Stoker rewrote it as the version we know today.
I can't believe they still put it in the fiction section, though. Nearly a hundred years after Dracula was first published, Stoker's original text was discovered stashed away in a barn. in rural Pennsylvania, with the first 102 pages missing. Ooh, spooky. Shortly thereafter, it was purchased for tons of Benjamins at a private auction by Microsoft co founder Paul Allen.
Well then, I guess the untold story of Dracula is the one piece of knowledge that Paul has over me! While Joe, Rob, Paula, and Nick are in the Crescent City, let's give you some Dracula Meets New Orleans trivia. Which oral hygiene product was invented in New Orleans? I'll be back right after I take a vampire out to a juicy steak dinner.
You know, steak? Extra rare? Come on, people! There were two jokes there! Keep up!
Hey
there, stackers. I'm garlic lover and Brad Pitt's doppelganger, Joe's mom's neighbor, Doug. Today's trivia question is, what oral hygiene product was invented in New Orleans? The answer, originally made from silk until it became cost prohibitive during World War II, dental floss. was invented in New Orleans in 1815, even before toothpaste.
I guess when they ran out of garlic, people could keep vampires away with their putrid breath. You know, my dentist keeps getting on me to floss more, but I think I'm just too strong. Every year when I do it, my gums bleed like crazy. And now, let's head back to New Orleans and our special episode with Paula Pant, Rob Berger, and Nick
Loper.
Wow, I didn't know that. I don't even know what the trivia is. But it's always fun to say. I didn't know that. We're back at FinCon! Before we get to Nick's point, let's talk about just being here. Nick, you and I, we see each other at this conference, at Podcast Movement. Why do you come back to FinCon?
It's like my favorite event of the year.
Like, it's one part family reunion, and it's one part, like, just learning what other creators are doing in their lives and businesses, what's working, and go back to my lab and, you know. Put in all the work and hopefully come back better and stronger the
next year. I'm with you. I feel so motivated when I leave here.
Exhausted and motivated. Exhausted and
motivated. And here Paul is on the main stage talking about going to 10 million to 50 million. And it's like, dang, what should I be doing? You know, but it just like, it gets those gears spinning in a way that you don't get just in the day to
day sitting at home. Rob, I think there's also something to be said about just being in the same room with people.
I think we really miss that during COVID. Absolutely.
It's good to, you know, I have a lot of friends. I've been to every single FinCon. Going back, I think, to 2011. Is that when it started in Chicago? And it's just a great time to catch up with folks that, you know, have really become a meaningful part of my life, even if I only get to see them once a year.
It is a great reunion. Paula, why do you keep coming back?
Oh, you know, I like to nick your words, family reunion. You know, you keep coming to enough of these, it does become a family reunion. It's a community, and really, I'm here to see people I've known for, you know, a decade at this point.
I get so inspired though also by some of the new people I see every year like the new voices the new and if somebody's out There thinking about creating something, please come join us because we need you know, we've got a bunch of phenomenal creators here But we still don't have enough.
I mean collectively America is not listening to financial stuff and We could use a lot more voices Especially more diverse voices. I mean we have that problem to CFPs will tell you we got a problem. We don't have enough Uh, CIPs of color, and man, look, creators. I get excited to see this get more diverse every year.
I feel like FinCai gets more diverse every year. It's pretty exciting. All right, we saved the best for last, Nick. I have no idea what Nick's going to say, but we're going to really build this up. Nick, uh, what are side hustle nationers, uh, worried about? I mean,
outside of the inflation stuff, some of the biggest things really going on in the last month or two have been related to algorithm updates, platform changes.
Just, you know, you get used to a certain level of traffic, or income, or views on your stuff, and then, you know, because I deal with a lot of content creators, you know, doing that as a side hustle, and then, you know, the rug gets pulled out from under you, or something gets changed, and it's, I mean, that's, that's part of the dance.
It's like the ebb and flow of anything online, especially if you're playing on somebody else's platform, if, you know, a YouTube algorithm changes, or an Instagram algorithm changes, or Google, you know, makes some update, and… I mean, it's kind of a technical thing. It's not like a global, like, oh, we're dealing with, you know, inflation or the price of houses, but It's something that has definitely hit a lot of people in the community,
but it's funny Nick It's you know There's probably people that are walking the dog as they're listening to this and they're like, oh, I'm not a creator That doesn't affect me.
But when they change the damn way you move the widget at work, right? It's the same thing and no matter where I've worked. There's always this who moved my cheese thing I don't know if you guys have read the book who moved my cheese, but Basically, it's about a bunch of mice. It's one of those little short, uh, like one minute manager series books, you know, like all those books you can talk about it very quickly, which is there are a bunch of mice in these mazes and then all the cheese is in the same place every time and then the cheese moves and there are people that bitch about the cheese moving and there are people that just go and find the new cheese, you know, and so, but it's so difficult, Paula, like behaviorally.
to not sit and moan about, you know what, they changed the algorithm, or how the widgets are done. Like, how do you, because they do it to us all the time, no matter what job we have. How do you cope with all this external change that changes how you got to do AffordAnything?
Lean into it, uh, embrace it. So, so this reminds me of my talk earlier about AI, right?
It's not exactly the same thing as an algorithm change, but it's, it's a change, right? It's a, it's a new thing that… has, uh, at least in the way that content creators use it, the way that it impacts this industry today is completely different from how this industry worked a year ago and we know that a year from now it will be only further, deeper into that world, the world of AI, the world of
chat.
God, you guys have all been around 10 years. Imagine, you know, 10 years ago versus today. Paula brought up on the main stage these, uh, blog carnivals. Right? I loved
those.
Was that an eye roll, Rob? A
little bit, but I was all into them at the time,
let me
tell you. I was actually, I was a little bit nervous, I was like, Am I going to offend people who were like really into article spinning back in the day? But, you know, you can, when that happens, when the algorithm changes, right?
Or when AI comes on the scene, or when self driving cars come on to YouTube or onto YouTube, onto Uber. It does no productive good to complain about it. The market does not care about how you feel about it. Your job is to lean into it, adapt to it, and figure out how to make it work for you. And actually the prime example, and I talked about this on the stage today too, is when Craigslist came out and decimated classified ad revenue, Newspapers were in a bind, and newspaper reporters everywhere were freaking out.
I worked at a newspaper at the time, and people were panicking because newspapers were shrinking, because classified ad revenue dried up, and there was this pessimism amongst journalists where they were like, oh, the internet killed all the jobs. And then I come to FinCon, and there's this optimism amongst content creators who are like, the internet created the opportunity for so many jobs, right?
And the irony is that those journalists We're the best positioned to become content creators because they're so freaking good at Research and writing and editing like there's so much better at it frankly than most of the people who go into content creation having having never had the training that that a newspaper writer gets but those who chose to stay stuck in the way things were are not the people who embraced the world of content creation and therefore had the opportunities or the money that came to those of us who actually embraced content, digital content.
Is that what we have to do? I mean, what I heard Paula say, guys, was you gotta zoom out. Like, the optimism here about a created new jobs is they had to zoom out. If I'm in newspapers… I zoom out and when I zoom out I immediately go, Oh, I just go online, right? Then I do what, who was it, Jack Welch, Rob, that said change before you have to?
Yeah,
I mean, I do think that when you encounter an obstacle like that, when someone moves your cheese, it's okay, I think, at first to be really upset and maybe angry about it. I mean, that's just natural. But at some point you have to step back and say, Okay, well it is what it is, and how can I make the most out of it?
And some of the best moves I've made in my own business came from A challenge, usually brought on by a Google change or a YouTube change. And yeah, it's upsetting at first, and it's okay to be angry for, you know, a day. I give myself 24 hours, and it's like, okay, let's, let's figure this out and move on.
Was that what you do, Nick?
Yeah, I mean, that's really the thing, is like, the only constant is change, and so you have to figure out how to adapt, and like we talked about, really, in all these scenarios, is control the controllables. And it was my first day of, you know, after turning in the keys to the company car and going full time into my first business.
It was my Google ad account gets like shut down and and at that time that was like 80 percent of my traffic and revenue It was like they're like you can no longer advertise with us. I was like wait on the same day Yeah, it's like my first day of like what I call my retirement and I'm like well going through the seven stages Anger and denial and like what is going on?
And, you know, eventually, like, it took a lot of kind of redeveloping, reworking the pages, but, like, eventually it came back, hey, we made an error, like, well, thanks, Google. That was kind of an expensive, stressful error, but, you know, we emerged stronger as a result. And so it's kind of like, well, if you believe in this model, if you believe in this business, you got to figure out a way to keep doing it, and you adapt to that, those changes.
I heard somebody say, Nick, that, you know, you never learn anything when you win. You learn when you fail. Like when you win, you just high five yourself and I'm amazing. But when you fail, you learn a ton.
Yeah, we talk about this in the hallways here. Like when things are rolling and you're like, I am a marketing god.
Like this is amazing. And you grow, and you grow accustomed to that level of success so fast, like that becomes your new normal, and as the second it gets pulled away, you're like, oh, I'm an abject failure. Never mind that you're like still probably better off than you were, you know, 12 months ago. Do we got
to do that, Paula?
Do we got to take some time and instead look in the rearview mirror and say, look at how far I've come?
Yeah, well I think, I think it's important to do both. Look in the rearview mirror and be proud of how far you've come, but also look at people who are 10 miles ahead of you and say, you know what, why am I not there?
Let's get there. Swim in the lane next to the faster swimmer.
Oh, I love that. I love that. You are, Rob, who you surround yourself with.
Well, so you know, I took swimming lessons, and they would put us in the lanes from the fastest to the slowest, and I was at the far end in the slowest lane. Now, I don't know what that means for this podcast or any of the questions you've asked, but it comes to mind with Paula's comment.
I am the all time worst swimmer.
My son, when he moved to Seattle, he wanted to meet people, so he joined a swim team. He was, uh, he was the captain of a swim team in high school, so didn't swim. He swam a little bit during college years, but, so he moves to the Pacific Northwest, doesn't know anybody. And, uh, his first day, they're like, oh, get in the lane with this guy.
And there's a guy who's like in his late 70s, maybe 80 years old, and he's like laughing. It turns out this dude won the silver medal at the Munich Olympics and and this this guy He's like I never felt so out of shape. I was just regularly get my ass kicked by a 78 year old, man
I Will say that the Paul's point is very good And I think there should always be people in our lives that we're helping that we're mentoring And then those that are mentoring us, so you can learn and get better.
And I think, you know, a good mix of that is very healthy. That's
another reason to show up at events like this. Yeah. I've learned so much from coming to these things for 8, 9 years and just, it rubs off and you just learn from people smarter than you, farther ahead than you, further ahead than you, and you take that back home and put it into place.
You know what I like about that too, Nick, is, is there's a little bit of that maxim that I said earlier from Jack Welch, which is change before you have to. We talked to Ron Shaik, who is the creator of Panera on the show, and he blew up Panera four times. And he did it during times when they were doing really well.
But he could see the future coming, and he said, listen, if I'm driving Uber right now, I gotta think that this is not gonna last forever. So I can wait till the change happens to me. Or I can decide what my next endeavor is earlier on, and I really, I like that approach.
Yeah, it's a combination of like, get while the getting's good, of course, like take advantage of that, but be thinking of what's my next move, or what's kind of the logical hedge against the inevitable.
Absolutely,
keep one
eye on the future. It's just like not getting too comfortable. Be comfortable a little bit, but don't get too comfortable.
And I feel that, Rob. I'm like, whenever I do that thing, Nick, where we're talking about I'm a genius, things are going great. I'm like, oh, crap. I'm just waiting.
Yeah, and I've had that feeling too.
I don't want to touch anything, like, I'm afraid I'm gonna break it. A sense of impending doom. Yeah, it's bad. It's bad.
Well, thanks for joining us, everybody. Before we get to our last segment, The Back Porch, where we stop talking about money, I want to ask you guys a question about FinCon, uh, in general, and we'll tell a couple FinCon stories before we say goodbye, but let's find out what each of you are doing where you live, so…
We'll start out with, uh, our end of the table and we'll work back this way. Nick, what's going on at Side Hustle Nation right now? Side Hustle
Nation, we're working on closing out the year strong with a bunch of creative Side Hustle gigs on the Side Hustle Show. We'd love to have you tune in wherever fine podcasts are sold.
Um, I mean, I find spring and summer kind of like the best times to work. I'm out, I'm in Seattle area too. And so it's like kind of Rainy and gray, and the kids are back in school, and you know, it's kind of before the ski season sets in, so it's a good time to get some stuff done. That's
fabulous, and Side Hustle Nation, fantastic, and if anybody's looking for that next Side Hustle, or even if you just want to be a voyeur and hear about some crazy ass Side Hustles, Nick's got those too.
Hundreds of episodes to choose from. Rob, what's going on at robberger.
com? So, uh, the YouTube channel has been very fulfilling, it's been great. Helping people figure out retirement. That's been my focus. I do a live show every other week where they, they try to trick me, I think. They, they pummel me with questions.
So I do that live show. And it's just been a lot of fun. And, uh, I'm also writing my second book. Um, maybe a year from now you can ask me if I'm still writing it. Probably will be. That's okay. And, uh, yeah, that's keeping me
pretty busy. That's fabulous. And you know, we'll link to the YouTube channel as well as Side Hustle Nation.
As well as… What's going on at Afford
Anything? At Afford Anything, we are just starting to build out our YouTube channel. So Rob, I admire, I'm at the beginning stages of being kind of a brand new YouTuber. We've long uploaded the podcast audio only to YouTube, but now we have actual video. So you can see our actual faces.
But you know, it's quite a feat, and it's something that we're putting a lot of work into. We don't really have a big audience there yet, so please… Come to the AffordAnything YouTube channel as well and, uh, and join us and help, um, help be one of our, our founding viewers.
And that's at AffordAnything.
We're a finer podcast.
Uh, no, it's at YouTube. com slash AffordAnything.
Like, which is YouTube. com slash RobBurger. I don't
even know.
We'll have a link in the show notes, it's Stacking Benjamins, and of course, where you're listening to us, just pause and go subscribe and follow, uh, Side Hustle Nation. All right, time for our last segment of the show, which is the back porch, where we talk about, uh, whatever's on our mind.
And what's on my mind today is you guys are all FinCon long timers. Paula, my favorite time with you was when we were here a number of years ago. And, uh, I asked Paula if she wants to go to breakfast down the street.
Oh boy, I know where this is going. So
Paula joins me in the lobby, and Nick and Rob, we have, to me, a phenomenal conversation.
Just a fantastic conversation. I find out later that Paula hasn't slept that, didn't sleep the night before. Nope, I'd been up all night. Doesn't even remember going. Nope, zero recollection. And we were talking about all this cool stuff we were gonna change, and all the,
yeah. That, that was the conversation where, according to you, I recommended that we call this community Stackers.
Stackers. You said, you know what, they should be stackers and now we are, we are stackers and the name stuck. Yes. Yeah. And she did it on no sleep, in her sleep. Zero. She came up with that. I know, right? That's unbelievable. It is zero. It is incredible. You guys got any, uh, Nick or Rob, any wild uh, remembrances of Finfin Con's past?
I feel like this was Dallas. And maybe it was before the event started and we were trying to get an Uber and the van shows up And it is like the cash cab or it's like a karaoke cab and Deacon from Well Kept Wallet is Loving it. The dude lives for karaoke. He loves to sing. And he is just yeah I think we had the guy take us around the block again because it was like we need to we need more We need more laps in the in the karaoke cab.
That's fabulous Rob? So were
any of you at the 2011, the first FinCon? Oh yes, I was there. Okay, so do you remember the payday lender that showed up and stood up in front of everyone and started promoting payday loans? I don't remember that. Oh yeah, and they got shouted out of the room?
Oh yeah.
That's the wrong crowd.
So many fun times here at FinCon. Apollo, what's yours? You don't remember mine, so what's yours?
You know, it was today. It was today. It was today. Yeah. Well, happy
birthday, Paula. Thank you. Happy birthday. Thank you. Alright, let's send it back to Doug. Doug? What should we have learned today, man?
So, what should we have learned today?
First, take some advice from our roundtable team. Think long term with your investments, and think about both sides of the equation, not just saving and investing, but also earning more money. Second, world events? Yeah, there's always a reason not to invest, but as Nick said earlier, those will be replaced soon by another reason not to invest.
And before you know it, you haven't invested a dime and the market's sky high. So instead… Get. Started. Now. But the big lesson… If enough people tell you that you remind them of an alabaster ghoul… Maybe you just have a vitamin D deficiency. Thanks to Rob Berger for joining us today. You can find out more about his work at the Rob Berger YouTube channel.
Also, thanks to Nick Loper for joining us. You can find more about Nick at SideHustleNation. com And finally, thanks to Paula Pant for hanging out with us today. You'll find her fabulous podcast, Afford Anything, wherever you listen to finer podcasts. We'll also include links to all of these people in our show notes at stackingbenjamins.
com. This show is the property of SB Podcasts, LLC, copyright 2023, and is created by Joe Saul Sehy. Our producer is Karen Repine. This show was written by Lisa Curry, who's also the host of the Long Story Long podcast, with help from me, Joe, and Doc G from the Earn Invest podcast. Kevin Bailey helps us take a deeper dive into all the topics covered on each episode in our newsletter called The 201.
You'll find the 411 on all things money at the 201. Just visit stackingbenjamins. com slash 201. Wonder how beautiful we all are? Of course, you'll never know if you don't check out our YouTube version of this show, engineered by Tina Ichenberg. Then you'll see, once and for all, that I'm the best thing going for this podcast.
Once we bottle up all this goodness, we ship it to our engineer, the amazing Steve Stewart. Steve helps the rest of our team sound nearly as good as I do right now. Want to chat with friends about the show later? Mom's friend Gertrude and Kate Yunkin are our social media coordinators and Gertrude is the room mother in our Facebook group called The Basement.
Say hello when you see us posting online. To join all the basement fun with other stackers type stackingbenjamins. com slash basement. Not only should you not take advice from these nerds, don't take advice from people you don't know. This show is for entertainment purposes only. Before making any financial decisions, speak with a real financial advisor.
I'm Joe's mom's neighbor, Doug, and we'll see you next time, back here at the Stacking Benjamins Show.
✕
Join 9K+ Stackers improving their money savvy.