Are you looking to become rich? How do you define rich? What are your preconceived ideas about how to best get there? On today's special roundtable discussion, we're tackling that question and debating what the "best" ways are to hit that rich goal. On today's show, we're thrilled to have Crystal Hammond from our sister show that's all about real estate investing, Stacking Deeds. Crystal joins Len Penzo from Len Penzo dot Com and OG, CFP and co-host extraordinaire of this here Stacking Benjamins podcast.
In the second half of our show, sponsored by DepositsAccounts.com, we round out the remainder of the top five ways to get rich.
Stay tuned for Doug's Benjamin-laden trivia question. Will Crystal keep Paula in the game as we head down the stretch into the end of the year? Can OG orchestrate a comeback? Will Len extend his lead? Stay tuned to find out!
Deeper dives with curated links, topics, and discussions are in our newsletter, The 201, available at https://www.StackingBenjamins.com/201
Enjoy!
---
Watch On Our YouTube Channel:
---
---
Our Topic: What are the best ways to get rich today?
I Built a Business Worth 9 Figures: These Are My Top 5 Tips for Getting Rich (AOL)
During our conversation you'll hear us mention:
There's more than one way to become rich.
How everyday Stackers can build wealth.
How business owners can build wealth through their businesses.
W-2 employees vs. entrepreneurs: risks, benefits, and diverging paths toward wealth creation.
How entrepreneurs sacrifice income security for greater (potential) upside.
Investing to build wealth.
Making and learning from mistakes.
Passive income.
Reaching your financial goals through smart, consistent savings/investing.
Power of compounding.
Multiple income streams.
Staying financially adaptable.
---
Our Contributors
A big thanks to our contributors! You can check out more links for our guests below.
Crystal Hammond
Another thanks to Crystal Hammond for joining our contributors this week! Hear more from Crystal on her podcast, Stacking Deeds at StackingDeeds.net.
Len Penzo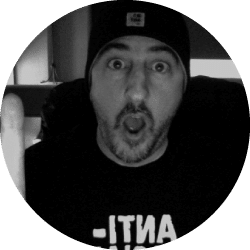 Visit Len Penzo dot Com for the off-beat personal finance blog for responsible people.
OG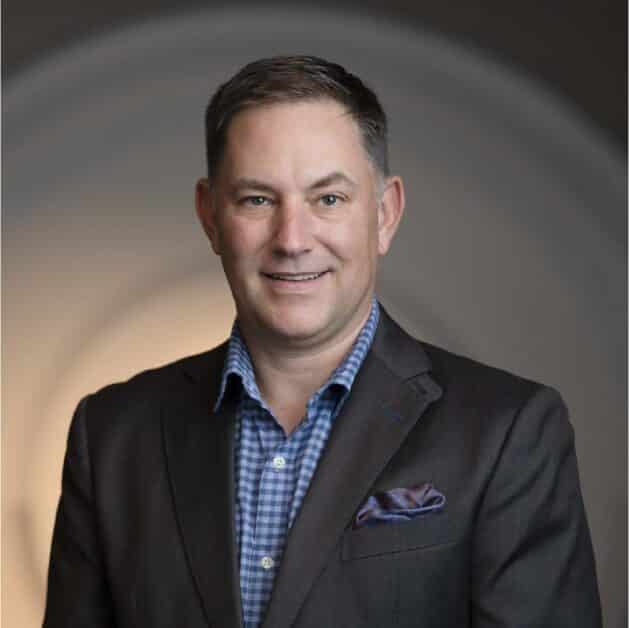 For more on OG and his firm's page, click here.
---
Doug's Game Show Trivia
What percentage of centi-millionaires live in the United States?
---
DepositAccounts

Thanks to DepositAccounts.com for sponsoring Stacking Benjamins. DepositsAccounts.com is the #1 place to go when you're looking to see if your rate is the BEST rate on savings, CDs, money markets, and even checking accounts! Check out ALL of the rates ranked from best to worst (and see the national averages) at DepositAccounts.com.
---
Mentioned in today's show
---
Join Us Monday!
Tune in on Monday when you'll find out all the best Black Friday deals to look out for when you're shopping for the holidays this weekend with consumer expert, Regina Conway.
---
Miss our last show? Check it out here: Stop Chasing Shortcuts and Bet on Yourself (with BiggerPockets' David Greene) SB 1436.
Written by: Kevin Bailey
Episode transcript
  So you'll pick me up tonight at 745?
Oh,
well, no, I got a few things to take care of first, but why don't we make
it quarter
to eight? Stop it.
Okay. 7 45
Live from Joe's mom's basement. It's the Stacking Benjamin Show.
I'm Joe's mom's neighbor, Doug, and today we'll share our top tips to get Rich. with the co host of Stacking Deeds, Crystal Hammond. Plus our resident man with a plan, OG. And finally, the guy who's newly in a relationship with Taylor Swift. Wait, I'm daydreaming. It's just Len Penzo. But that's not all.
Halfway through the show, I'll share my centuplicate trivia question. Do you have any idea how hard it is to read that word? And now, a guy who wants you all to get rich, it's Joe Saul Sehy! It's a duplicate.
Yes, we do, Doug. Yes, we do. I'm not even going to try to pronounce that word. I'll let you do all the pronunciation of that, uh, word.
Welcome to Friday, everybody. Let me be the first to welcome you. I am Joe Saul Sehy. Average Joe Money on X, or Twitter, or name your platform. We've got a phenomenal show, because we're talking about getting rich! With the guy across the card table from me right now, uh, Richie Rich on this podcast. We call him OG.
How are you, man?
Oh, I'm full of confetti.
For those people not watching on YouTube or who have not heard an episode of this before OG got a new toy that needs to be taken away from him. This
is becoming a shtick like, like the t shirt thing with me. He can't stop. He can't stop doing
these stupid things.
Oh, gee, if you keep playing with that, you're going to go blind. It's going to be, going to be tough. And the woman who I get to podcast with every week now, hashtag dream. Crystal Hammonds here. How are
you? I'm great. Did you notice I did the wave? You said wave when we say your name. So I actually did the wave.
There
you go. She's got all the jokes. Crystal Hammond bringing all the jokes. She's like, do you just line up all the dad jokes ahead of time? Because you're hanging out with the old guys today? Is that it?
Crystal's in section 105 of Giant Stadium right now.
No, the Bears Stadium. Empty. I'm by myself. By myself.
Crystal's
going to rep Chicago the whole time she's in the DC area, right? Yes. Yes. And the guy deep under Los Angeles, Mr. Len Penzo is here after a couple of weeks off, I think. Hello. Hello.
Hello. Yeah. I forgot how to use this microphone. Is it, I got the right part pointed in the right direction. Hello.
Hello. Is this thing
on? I remember Len, like the first couple of weeks we had the show, I just couldn't get my volume up. And then I realized that I was talking through the wrong part of the bike. Well,
there you go.
Yes, just being an expert. We are going to talk about something you guys have all worked hard on and that is growing your wealth.
We have a piece from, wait for it, Crystal, AOL. com. How long has it been since you've been to AOL. com? You've got
mail. My mom still has her AOL email address.
You go over there to get the old CDs and the discs they'd send you in the mail? I didn't even know they still have
AOL. That's amazing. How about
that?
I think so. Anything we do for the stacker community. We'll remind them that AOL exists. But before that, Len, you've been gone a couple weeks. We should probably hear about what you've been doing
lately. Uh, actually, I will say I did some trick or treating and, uh, not a lot. I went golfing. Uh, what else
did I do?
Tell us about what happened on the first few holes of golf. Wow, so then you got to the seventh hole then, Len. Then what happened? Well, I lined
up that 55 foot putt and it went right into the lake.
Oh, that's horrible. Man, I'm glad everybody got to hear that whole thing. Fantastic story. Oh wait, did somebody maybe?
Huh. Well, maybe we'll catch it later, Len. We got Len Penzo, Crystal Hammond, OG, neighbor Doug. Let's talk about, uh, building up some wealth, shall we?
Our headline today comes to us from AOL. Actually, our inspiration, I guess. You guys are bringing the headline for us. Uh, this is a piece that's written by Gabriel Olya. Gabriel writes, I built a business worth nine figures. These are my top five tips for getting rich. Talking about a serial entrepreneur named Brandon Dawson.
And Brandon, uh, sold his, uh, business for 151. million dollars. So Dawson has five tips and I want to walk through these. But
before we do one sell business for 151 million, that's it.
But, but step a though, OG sticking with you. I know you're kidding, but step a is really. You know, we talked about this with David Green on Wednesday, right?
Like nobody's coming. You got to build it yourself. Like he had to build that business to be able to sell it. Yeah.
I mean, if you look at the statistics of people who are, uh, financially successful in the world and in America, largely revolves around people who have done things for themselves, whether it's side hustle, whether it's rental properties, whether it's.
Just doing the smart thing around saving, you know, parts of your income and investing it. They're business owners. If they're business owners in, in, in principle, that like they're entrepreneurs, that kind of business owners, or if they're business owners in terms of owning stock in businesses and they're owning collections of businesses, there's a common thread there and it's business
ownership.
But Crystal, the, the good thing is… Everybody out there in stacker land that doesn't own a business and maybe isn't going to ever own a business. You can still get there on a W 2 paycheck. I mean, you are, I know, looking at your expenses all the time. You're focused on building your wealth and you have a W 2 job.
Yeah.
Well, it's definitely possible. And I, I want to just digress and saying, I hate when people say, Oh, I'm going to do this when I hit the lottery, you can do it on a modest income. Just be smart with your money. Only, you know, what's important to you. Just spend your money on things that are important to you and let your money work for you.
So, you know, like Josh just said, invest. Yeah. Dividends, real estate. These are things that pay you back. Let your money work for you. Don't just spend it on non income producing assets. That's my thing. It's like, spend your money on something that's going to give you money back and back and back. Even side hustling.
A lot of things I do, it was out of pure selfishness. Like, Teaching a fitness class. I honestly wanted a class full of my favorite songs, so I decided to get certified and now I get paid to go to the gym, you know, and that's like a triple payment. So some of the things I've done there have been purely selfish, but they bring in money.
Yeah. And I
think about just how intentional you are, Crystal. Well, we're going to get more of this later. Tell everybody how big your
apartment is. 500 square feet. If I spin in my chair, I can knock over everything on the kitchen counter, on the TV stand and on my nightstand.
But that's about being intentional about your money, right?
I mean, that's a conscious choice. Oh yeah.
I, I grew into, I had a bigger place, grew into the bigger place and I'm like, what am I doing here? So I downsize and I love my tiny place. It's waste not, want not.
Len, uh, I saw you nod your head when Crystal was saying you can get there with the W two. You did that during your career.
Yeah. Uh, you know, I'm not fabulously wealthy or anything like that, but you know, I'm very
comfortable. You were able to retire though when you wanted to, the way you wanted to. Yes. And I know you also had a job that you enjoyed. Yeah, I mean,
the very first thing, I mean, it sounds so stupid, but it, you know, you gotta make sure you live within your means.
Spend less than you earn. That's step number one. If you can do that, it really doesn't matter. Well, it does a little bit, but over time, you know, it doesn't matter so much as what you earn. It's what you're spending. So, and how you control your spending. And like Crystal said earlier, I mean, you got to take the money you're putting away.
You got to set aside a set amount every week. I don't care. I mean, you should start at 10 percent really, I think. I know, although I know a lot of people can't do that, but if you can start at 10 percent of your paycheck and put that away, and then like Crystal said, make that money work for you. And, you know, you live long enough like I have, and to be an old man, that money, that money actually grows over time.
And it does a lot of the compounding work does a lot of the heavy lifting for you. So yes, you can do it. But I will go back to what OG said as well. I still think even as a W2 employee, I think it's much easier to become really wealthy as if you work for yourself and have your own business. If I had to do it over again, that's what I would do.
And Len, if you sold your blog, I mean, your blog is an outside source of revenue. If you ever wanted to take people up on it, I know people have probably tried to buy your blog. I remember all the times people come to us and went, Hey, you want to sell this thing? Yeah. I mean, what about all the ad
revenue you're getting from all the clicks on all the ads?
Doug,
you know, I, I don't think, what are your options? You know, I've asked people to click on my ads when they come
here. Come on, Doug. Who would do such a thing? I'd never do something like that. So low. Was Lenny even here, for people who didn't hear that episode, was Lenny even here when we read the, uh, the stacker talking about how they went to do that?
Oh, did somebody do that? A stacker wrote to us and said, I went there, they thought it was so funny, they go click the ads and then they noticed there weren't ads, which was very funny, which was hilarious. Oh, there were
had their ad blocker on. Hey, whoever you are, take your ad blocker off and go back.
Well, they, they thought you were a gentleman because you were kidding about ads and you seriously didn't have ads.
Turns out Len's not a gentleman at all, Doug. That card was over. Hey, I'm retired. But let's stick with you for just a second because one thing that, um, he points to, so he's got five of these and I really want to walk through all these with everybody. First is embed wealth creation into your routine. And it doesn't have to be something everyday land, but I want to, I want to ask you over the course of you putting together your plan to reach retirement, to have enough wealth, to retire when you wanted to, what were some of those key moments of wealth creation that helped you get to where you are today?
Well,
automating my raises, so, or the amount I'm putting into saving from my raises, so I never even saw, I never even saw the money I was putting away. I never missed it, although I know I said you should start at 10%. I didn't when I first, when I first got hired into my main job. I only put away the company match, but then after that, every year, every raise I got, I kept upping that number until I got to well beyond 10 percent actually.
I was saving close to 25 percent of my income at the very end, and I just did that by taking a portion of my raise and Putting that towards the investments in my 401k and then, um, uh, setting that aside that way. And I tell you, you never miss it. It makes it easy. And like I said, it's, it's really strange.
The longer you go, the longer you've been around, the bigger those jumps get. The income is you watch your 401k balance grow and grow and grow. So it's totally painless. And I think that's your very first thing. Make it painless.
Oh, gee, let's skip over to you for a second and talk about from a business owner perspective, because that's where branded in this piece is for you being friends with you for a long time.
It seems like your focus has been on wealth creation, on building your capability to help more people so that you can build the value of that
business. I was just having a conversation a couple of weeks ago with a client who's an early entrepreneur and we were talking about the struggles of, you know, getting paid basically like, you know, when you're starting out, you're not making any money and she was talking about how it's a little different.
It's, it's kind of shocking, you know, when you're used to being a W2 worker and you show up and you put your eight hours in and You get a paycheck every Friday and it's great. And then you show up as a business owner and it's like, yeah, you worked those eight hours plus the other eight hours that day.
And, uh, you don't get anything necessarily. And, and what we talked about was you're really getting paid a different way. You're getting paid in experience and you're getting paid in learning. And, and some of that is transferable to future opportunities. I mean, I've 25 years. It's really the only thing I've done as an adult.
is being the money business. And not all of those 25 years have I figured it out personally. I would argue maybe not even now have I figured it out personally because we have good times and not so great times and it just ebbs and flows. But I think what, you know, how we've thought about it over the, over the years is that this is an investment, you know, much like, you know, when you go to school and if you're thinking about college or you're thinking about higher education the right way.
You might be thinking, hey, this is an, this is an opportunity to invest in myself. And when I get done with school, I might have student loan debt or I might have to pay mom and dad back or whatever the case may be. That's what you do with an investment. No different than if somebody invested in your business, you'd have to pay them back.
But so many people go, oh, thank God I got done with school. Now I make the big money and I'm gonna go spend every penny that I've got back to what Len was talking about. It's like, well, no, no, no. That was your investment in time. Now you need to pay back your time with money that you've earned by having this education.
And I think for business owners, it's the same way. We kind of have cycles. Some years are great. Some years are not so great. You know, in the great years, don't just go, you know, spend the summer in the Caribbean. You know, it's okay to have some fun and do your thing. But remember, hey, I got to pay back those learning years where it was a little thin.
I got to pay it back from an investment standpoint. To lens perspective so that I get the opportunity for that compounding because that really
Man, I think about just the early days when, uh, you and I were focused much more on blogging, just of that, that little business. First of all, for me, learning how to write and then learning how to get it onto the internet.
So learning WordPress. And to your point, these are all lessons. You're being paid nothing, but you're learning all these building blocks that
later on I was learning how to delegate to you
to write. You totally were. I was like, Joe, you're
so great. Keep doing it. Do more, buddy.
This is the, this is the best partnership ever.
This is awesome.
It's
gotta like how we podcast. Joe bought that. But then next, learning what's effective and then finding community like, uh, Len, you and I first met in the online community, like figuring out who else was out there and who knew. What to do the stuff and it, and that stuff all builds on each other so that finally you can focus on, all right, let's make this much more successful.
Crystal, what's amazing about this is that Len talked about automation. That might have been a part of your plan. OG talked about building his business. I feel like you and I have a lot in common where just from you being very public about telling your story in the past, you were a money disaster like I was.
And really for you, a lot of it is what you said earlier, focusing on that bottom line and what's your take home pay. But for you, what are the, what were the couple big moments to really getting that wealth creation bug working?
Well, it's the learning factor. I didn't have anybody to learn from. I made all the mistakes on my own.
And then I just set out when I was ready to change it. It's like, okay. Who can I learn from? Where can I learn from? What can I do? And that was like a really slow process, like from that first step of, okay, I guess this credit thing, let me take it seriously. Cause when I got that first credit card, my mom was like, you don't have a job.
How are you going to pay that? I'm like, well, they know something. Yeah, they know something I don't know cause they gave it to me. I don't know, you know, so then I got a secured card, you know, to help bring my credit back up to speed. But it's just a matter of like having a routine, like tied to a goal. My goal was to get my credit in order.
So even if it was just like, learn just one new thing every day, imagine how much you learn after a year when your goal is just to learn just. One little teeny smidge thing that I didn't know yesterday about credit or about wealth building. Like I just kept that one goal in mind. My, um, what do they call it?
North star, but it's not a Michigan star that, that North is in Ohio. It only
took her like
15 minutes of the podcast to drop the gauntlet. We are
number one, by the way, but, uh, it is, it's like, you just keep your North star in mind and then just do, do one small thing to move closer to it and imagine how much closer you are to, even after a week of doing that, you're a lot closer.
So I would
encourage, I'm glad you brought that up. Cause I would encourage people to do that with this podcast or crystal with you and I was stacking deeds that if you hear a term and you don't really understand what we're talking about, dive deeper into that one term that week, when I was a beginning financial planner.
There were times my clients would bring stuff up and I had no idea what the hell they were talking about at all. And I would just kind of go, Oh yeah, well, we'll talk about that later. And I would then look it up and that would happen to me once. And, and to your point, over the course of six months, all these little things that you learn, you know, then you've seen it before.
So if, if people here listening to stacking Benjamins, we're talking about something, you're like, I don't know anything about that. Just study that
one thing. Oh yeah, I have a friend that they watch 10 videos per topic before they move on to the next. And I'm like, that's really cool. Imagine watching 10 videos on one topic.
You're going to know so much about it after you watch those 10 videos.
Brandon's second topic here of his five wealth creation techniques make passive income a pillar of your strategy. I know, Oh gee, you're always looking for different passive income opportunities.
Well, and I think a lot of people think that passive income means no work, you know, or no, no action.
It's funny how involved I was in my, when we owned that real, all those real estate properties, how involved I was in the day to day management of real estate, right? It was just another job, basically, is what it was. But you don't have to do it that way. You can, you can do it that way. But anything that is an opportunity for your money to continue to make money is really, is really the goal.
Robert Kiyosaki, very polarizing figure, especially more recently, but has a great, great idea about this stuff. When you see something that you want to have, or you see something that you want to do, find something that will pay the income for the thing that you want to do and buy that instead. You know, you go, hey, I really want to get a Porsche because I want the race car.
It's going to be awesome. It's going to look cool in my driveway. It's like, awesome. The payment's 800 bucks a month. Instead of taking the 20, 000 down payment that you'd have to go take to the Porsche dealer and buying the car, take the 20, 000 and put it in an investment property that pays you 800 a month of cashflow.
And boom, you just bought yourself a Porsche with somebody else's money, basically. And I think a lot of times, Crystal was talking about this before, a lot of times we focus on the stuff and we go, I want this thing. And you know, I'm buying stuff that has no real long term value and certainly no appreciating value.
And if we kind of spun that around and said, I'm going to take my money and I'm going to try to make sure it's making money all the time. A simple thing nowadays, we just looked at our clients. I'm going to kind of go off topic here a second. We, we just looked at all of our clients. Our clients have a total of 15 million in cash.
Sitting at big money banks, your run of the mill banks. Think about interest rates these days and where they are relative to where they've been for the last 20 years. Just having that 15 million, collectively with the people that we work with, that 15 million making the 5 percent interest that it should be.
Is three quarters of a million dollars of interest that right now is being captured by, you know, these big banks as opposed to being captured by our clients. And, and it doesn't have to be crazy, hard or busy to try to go like, I had to go buy rental properties to have passive income, go look at your savings account.
Is it still sitting at the credit union getting 0. 4%? That's ridiculous. Go get four or five, go make some money on your money.
I remember when I was a financial advisor and you do these x ray scans of your clients and you. Help everybody that you worked with all at the same time. I love that focus. Len, you know, you had the W 2.
Did you ever have a passive income strategy as well?
Uh, you mean away from my job? Yeah. Yes, like a side hustle or what have you? Yeah, I didn't, to be quite honest with you. Um, here's the thing. If you put away enough money from your paycheck and you're doing it, like I said, like you're working your way up gradually, you're putting, uh, you know, out of those raises, you're, you're raising that number every year.
Uh, I saved enough that I really didn't need, I didn't feel the need to go off and find any other additional passive income. It kind of happened organically with the blog later in life, but I had no intention of even using the blog as a passive income source. I did it for fun and it just kind of grew into that.
So I think if you save enough from the very beginning, I don't think unless you're really out there and you're hungry and you want to keep making more, um, at least I, I had enough going to savings and I still had my discretionary income that I was able to enjoy life with the whole time. So I think, um, it depends.
If you start early enough, I don't think for me, it didn't even need to come up passive income at all.
Well, I think that could be exciting for people, right? I mean, you were able to do it without this, this piece. And think about if you had focused on that on top of, I mean, that could have been more wealth.
Could have been earlier. Could have been retired earlier.
Probably. You're absolutely right. Yeah. Or I could have taken that money. Well, yeah, I could have retired earlier, but I probably would have invested it. Like O. G. said, I probably would have ended up buying some property or something. And then It kind of snowballs.
It's kind of like a snowball effect if you think about it. But like I said, I was well off enough that I didn't feel the need to do that. Maybe I should have.
Well, Chris, I feel like that's where your head is right now, developing these properties in Chicago, right? I mean, you're on this. Uh, developing passive income strategies.
Maybe you have other passive income strategies on top of these. I
don't know. Oh, definitely. And then going back to what OG said again, too. It's a passive income. It's, it's a lot of work setting up your passive income because just like developing these properties, this journey started in 2017. And I'm finally 2023 getting to a point where I've been patient to wait till the right people came along that I knew and that I trusted to help get this going, the savings, like knowing what to do, navigating the city, rezoning, lawyers, architects, contractors.
It's been a lot of work just to set up something that will when my If five fourplexes are built, it will be very passive. But this passive income has taken a long time to come to fruition. But it's also another thing, like one good decision leads to others. Just imagine to look at the money you're already spending.
That first iPhone, if you were to put even half as much as you spent in Apple stock as you did on an Apple phone, that investment would have. What was that word you used, Doug? Centupled? Centupled. By now, you know, so just look at the money you're already spending. If you're buying Nikes, where there be shoes, Jordans, workout clothes, just do half of it in that stock because you love
that company.
So buy one shoe. And then with the money you were going to spend on the other shoe, put that in the stock. That's right. Or the
laces, I don't know, you do your own percentage. Uh,
I think
we're going to leave it right there. We got three more of these, uh, five pillars that, uh, this gentleman has to Getting wealthy.
We're going to dive into more in the second app, but before that, at the halfway point of every Friday show, we have this year long competition that is coming down the stretch now as we are into November and man, is it close. Len, you weren't here last week and, uh, well, some stuff happened. while you weren't here.
Crystal, you're playing on behalf of Paula Pant. So, our three frequent contributors, uh, Paula Pant, Len Penzo, and OG are the three teams. We're playing for the, the most awesome trophy. OG, move your head so everybody can see the trophy. There it is. We're playing for that beautiful dollar store trophy. A trophy wife?
Crystal based on, well, he does go to bed with it. So, there's that. But, uh, Crystal, we've got good news and bad news about, uh, where you and Paula stand. You want the good news or the bad news? Bad news. Well, the bad news is, is you are tied for last. The good news is, is that you're tied with OG, who is the champion in the last couple of years in a row.
You guys both have 13, and by the way, this late in the year, Doug, I don't think Paul has ever been tied, but Paul has just been in last. Unprecedented. Yes. So that's
good news.
Well, that is, that's fantastic news. And the other good news is you're only two points out of the lead. Because Len has 15. So last week, Len opened up a, uh, got a little bump and now is at 15.
OG Impala with 13. So that's the stakes. That's where we stand with just a few weeks to go. Len wins today. It's going to be tough for everybody else to come back. So Doug, what is the trivia question?
Hey there, stackers. I'm Joe's mom's neighbor, Doug. I was just doing some yard work this week when it hit me. I would make a pretty good house husband. Thought I'm clean. I'm a great handyman. I usually check my pockets before I do laundry. I cannot afford to ruin a third washer this year. I'll have to find a way to secretly spread the word that I'm ready to settle down.
I can't have women showing up at my door unannounced. Thinkin I'll just move in with anyone. There has to be a screening process of some sort for my protection. I've started putting a pro Why are you laughing? I've started putting a profile together to help the lucky lady find the man of her dreams. And I've written out a list of my best qualities so far.
I've got handsome, strong, funny, and very strong. I even had Joe's mom take some photos of me doing househusband type stuff. Got one of me mowing the grass, one where I'm getting something off a really high shelf, and one of me hanging a third TV in my basement so my future ex wife can see that she can watch whatever she wants while I watch two games at once.
Since being a house husband is a full time job, I'll probably have to find a… I think a full time job
is listening to this trivia question. Take notes.
Since being a house husband is a full time job, I'll probably have to find a sugar mama to support the both of us. Now I just have to research where rich people live.
Today's trivia question is… Super related to all of the things I just said. What percentage of centi millionaires live in the United States? I'll be back right after I update my LinkedIn profile.
Well, it does make a lot of sense, Doug. I mean, if you're searching for where the rich people live, how many of them are in the USA?
You got to start there. So, makes total sense. Uh, let's start off then. So, Crystal's going last. OG's second. Len, that means you are up to bat. Centi millionaires. millionaires? First
off, I'm not sure what, is that a hundred, is that a hundred million dollars or more? Is that what
a centi? That is the first part of the question line, is what the hell is a centi millionaire?
We really didn't define it because we wanted to hear the
three of you squirm.
I'm guessing it's a hundred million or more, is that what it is? Centimeter.
Centimeter. Yeah, it has to be a centimeter. You're not going to
give us that?
You're not going to tell us that? People with
really long bank accounts.
Well,
like a centimeter though, crystal, is one one hundredth of a meter. That could be one one hundredth
of a meter. So you're not going to tell us? We just have to kind of figure this out on our own? No. Heck no.
Okay. Well, yeah. Yeah. We got two engineers and a financial planner on the show. So what
percentage in of them in the world are in the United States?
I will say, because the United States has the, I mean, most of the wealth, I would say still, I don't know, let's say centi millionaires, gosh, you know, I'm going to go right in the dead center. I'm going to just say. Ugh, 50 percent.
50 percent, says Len. OG, what do you think? Is that high or low?
I think it's, I feel like it's got to be low.
I'm trying to remember the numbers. I feel like there's. I feel like I read there's 26, 000 of them in the world. That seems high. Forbes list is overly dominated by, by folks in the United States, but, but it's not 50 50. It's not, it's not a hundred. I'm gonna pick, uh, lucky number 77. I think 77 percent are in these United States.
Wow, you think more? You think more? Interesting. Yes, I do. How
about that? Well, Crystal, we got 50, we got 77.
I don't know, because I'm thinking the Middle East and the oil and all that stuff, then I'm thinking us, with uh, I don't know, what do we have? Oh, it's pronounced U. S. Entertainment, what do we have? What do we contribute?
I'm gonna go with the, I don't know, uh, I'm gonna say, I was thinking between either, I want to say either 40 or 60, that's gonna be my guess, so I'm gonna go with, Uh, I was trying to look at anything, no numbers are jumping out at me in the studio. Just for good luck? Yeah, I'm going to say 60. Going
with 60 between 50 and 77.
All right. Well, we would love to tell you who is closest, uh, but we will do that in just a minute. Len, you kicked it off with 40 and boy, OG and Crystal both thought that is not high enough. Yeah, I'm uh, I kicked it off at 50,
didn't he? It could be. Dam I
started
50, but I I think you said 40. That was more of a strategic thing because I figured I'll just, I'll just go right in the middle and then we'll just, 'cause I have no idea.
So, Hey, the good news is what? I got everything from 55 on down, right? So, yeah. Yeah.
So I'll take that. Yeah. And so, uh, OG, if it's higher than 77, it's all you. And you got halfway to 60 as well. Feeling good?
Uh, I'm not feeling great. Oh, I'm not.
Crystal, you kicked the field goal through the uprights. You liking
your 60?
I'm thinking I should have said 40, but I'm sticking with
Well, let's see if you, uh, should have gone the different way or if you were right on. Doug, who got it right?
Hey there, stackers! I'm Handyman and soon to be house husband, Joe's mom's neighbor, Doug. I spent the break looking for a sugar mama in my area and it seems like I've found one. Might have to settle for a regular millionaire if I want to stay in Texarkana. I wouldn't mind moving, but I know Joe's mom would be pretty broken up if I leave.
I just can't do that to her. Today's trivia question is, What percentage of centi millionaires live in the United States? First of all, what is a centi millionaire? No, it's not a person with a million cents, or a very rich centipede. Don't worry, because that's what I thought, too. It's actually someone with a hundred million dollars.
The answer, turns out, the top three cities in the U. S. to find sent to millionaires are New York, San Francisco, and Los Angeles. And according to Forbes. com, the total percentage that live in the country… is 39 percent fewer than what OG thought, 22 percent fewer than what Krystal slash Paula thought, and just 12 percent less than Len, which means Len's our winner because the correct answer is 38%.
38 percent of cent rich centipedes live in the United States. Darn it. Krystal
should have trusted her gut.
If nothing else… You just go low, Crystal, because you had all that room below
lead. Darn it. Your gut is never wrong either.
You said 40 or 60. I was sending you mental messages. Go 40, go 40, go 40, and you didn't make them up.
Didn't get it. Hey, Crystal, at Halloween, I just kept saying, my gut is never wrong, and I ate another one.
Just kept saying it. My gut's
always right. Len, you pulled out to a three point lead. Sorry, Paula.
This is becoming
insurmountable. Now what a Michigan fan feels like.
I think we have either five or six weeks to go.
If I was smart, I'd look it up, but we're going to let people guess on that one till next week, because we got a second half of the show to do now. Second half of the show, Crystal Hammonds brought to you by DepositAccounts. com. You know what happens when you go to DepositAccounts. com? You learn
about deposit upon deposit that you turn into a centimede millionaire.
You learn. You learned stuff. You learned that, uh, you know what? The top 1 percent of savings accounts as we record this 4. 94 is the average. That's actually up from last time we read this national average. Listen to this though, all savings accounts, only 0. 48. So GD, your point, a lot of people with a lot of money doing not.
then when if you just move it to that top 1 percent getting almost 5 percent or move it to a CD, top 1 percent average 5. 73, uh, for a one year CD national average, only 3. 98. You know where I got that the front page of depositaccounts. com where you can compare more than 275, 000 deposit. Rates from over 11, 000 banks and credit unions, all for free depositaccounts.
com. All right. Let's dive into our third one here. And, uh, this is, this is to leverage compounding. And I'm not going to spend a lot of time here. Cause I feel like we talked about this. Len, I feel like, you know, where that second pillar, passive income, not a part of your strategy, leveraging compounding in that 401k and elsewhere was the centerpiece, I think of what you were building.
Yeah, it makes it, it's so easy. And, and, um, like it starts slow, but let me tell you, as the longer you go, the faster and the bigger the gains get, you know, I saw a thing. Um, I think, uh, gosh, when I was younger, I talked about my, my CPA cousin, Kevin, who, uh, he had something on his refrigerator one day. I was like walking by it and it was a table and it showed that if you invested 1, 000 A year for your child for the first, I think it was six or seven years that child or you as the parent never gave another, put another penny away and you just let that, you put that in the stock market and you just let that compound over the life of the child, that child would have over a million dollars by the time it was 65 years old.
So, that just shows you how compounding does all the work for you, and the earlier you start, the more powerful it is at the back end. That's
why I'm still pissed at my parents, Len, that they didn't do that. Still, like every time I see mom, like I'm going upstairs later, like what the hell. Uh, OG, he said 6 or 7, have you seen the number actually on that?
Uh, I don't have it off the top of my head, but yeah, I mean, it's, any of those things are really quite profound. You know, you look at putting money in your Roth when you're fresh out of college and just do it for the first eight years until you're 30 and then stop doing it for the next 30 years and see what happens.
It's, you know, it's really about time invested in the market. I mean, it's really just that simple. And it's, the problem is is that it's really slow to see. You know, you just don't feel that momentum building. And what I like to do is find the benchmarks or find the milestones along the way that remind me of different things.
For example, you're talking about your 401k, Len, and you're talking about, you know, just putting money in and letting it compound. One year, you will have more money growing in your 401k than you put in that year. Right? So you put in 22, 000 and one year you'll look and it'll say, Oh, it grew by 22, 000. Like that's, Oh my gosh, it grew by more money than I put in that year.
That'll be fantastic. One year you'll have more money that it grows by by a multitude of the contribution that you made and There'll be years in which your growth will be more than all of your contributions that you've ever put in But that doesn't happen in the first couple of years. So you got to kind of build a lot slower You gotta say hey this month this year We made enough money to buy a cup of coffee every day.
You know, it's like you got to start checking off the boxes of like what your money is doing for you, whether it's just 1. 50 every month of dividends. It's just try to think about it in terms of the momentum that it's building so that you stay motivated.
That was, uh, if you listen to the early episodes of our Stacking Deeds podcast.
Crystal, our friend, uh, Alan Corey did that. I mean, Alan's goal was to, he, he just hated paying some of these bills. And he's like, I want to have something else pay these bills. So, so he, he started building these, these income streams specifically to pay the bills, but I don't want to talk crystal to you about that.
I want to talk to you specifically about the next one. Cause I feel like we're leveraging compounding was a key for Len. This has been a key for you for as long as I've known you and known about you incessantly seek Secure new income streams. Like you said, you get paid to go to the gym. That's an income stream.
Most people don't have, you've got these duplexes you're working on in Chicago. Uh, when I first met you, you had the blog, you teach people how to sew. Like you are always seeking out new income streams. Yeah. Actually
they're four plexes, not duplexes, but four plexes.
Sorry.
Flex flex
duplexes are for losers.
Exactly. Think bigger, think bigger. Think twice as big. It's always been easy. I have been pushing the easy button. Even what led me to teach my first sewing class was I went to one that was horrible. I was like, if I didn't know how to sew already, I wouldn't have learned anything. And so I was like, I bet I can do a class even better than this one.
And I just took a chance, took a whim, took. Keyed of all the free resources available because at the time Eventbrite was free to just list events. So I was like, you know what? Forget it. I'm gonna ask this lady that had a paint and sip class that I went to. I was like, hey, I'm thinking about doing a sip and sew.
So wine and sewing. And she's like, you know what? I take Sundays off. You can come in the studio on Sundays and you can teach your class here. That's how I started
sharp needles and wine. What could
go wrong? It was a good class. And then it just evolved into me going to the local fabric store and saying, Hey, can I use your craft room?
And so it's the easy button. There's, there's a problem, you know, how to solve already. You know, there is, um, something that you've learned. You've learned a super easier way to do it when I get paid, teaching others how to do it. And some things you don't have to do in person. Um, during COVID, I was teaching online sewing classes.
I would mail a sewing kit to the people, and then we would do it together online. If you know how to, um, like, think of digital products. So many people have digital products listed on Etsy. I buy, like, I use my iPad. as my calendar and notepad. So I buy someone's, um, little, their artistic designs. Yeah. So I use their design.
I buy happily by their calendars, their digital calendars, so that I can write everything down every day on my calendar. So think of really cool things you've created that you can sell.
Doug gets stuff on Etsy, like grumpy cat mugs. Like, Doug's a big fan of cats, and he has this beautiful grumpy cat mug.
There you go. And, uh, Doug's on mute. Grumpy
cat wearing a Santa hat. It's like a grumpy cat Christmas. mug. Who doesn't need one of those? And where else are you going to find it except on Etsy? You
can even make money critiquing mugs. Start a podcast critiquing Grumpy Cat
Mugs. Try and listen to our Monday shows.
I don't want to see Doug's critique of uh, the Grumpy Cat Mug. Like, that might be a bridge too far. Alright, the last one on here, and I think this is important OG, to start with you because How many times have you and I said so many people solving for optimization, listen to the last thing that this gentleman says, he says, flexibility and adaptability in financial strategy, been paramount in navigating through varied economic climates and seizing emergent opportunities, ensuring your investment strategy can pivot in response to changing circumstances, ensures not only the preservation of wealth, but it's growth amid an ever shifting financial landscape.
Thank you. Flexibility being a key, being agile. How do we get that done in our financial plan?
I want to look at this from the perspective of what does it not say? It doesn't mean I should day trade my account. It doesn't mean that I should go, Oh, this asset allocation is not working. So I need to change it.
Time and time invested is still going to be your best strategy overall. But when it comes to things like. Business ownership, when it comes to things like making tactical decisions around asset allocation or making sure that you can take advantage of unique opportunities that come up. I was just reading an article the other day from, I feel like it was Peter Lynch.
It was either him or Larry Swedrow or, you know, one of these kind of finance mindy guys that were talking about small companies. And if you look at all the data, the data suggests that U. S. small companies, especially value based small companies, are the number one performers over all time. But it comes with a substantial amount of volatility.
And so there's been a period of time since about 2019 where you haven't been really rewarded by owning small caps lately. If you didn't own large tech, you're getting your face kicked in basically. And this article was saying the disparity between small cap value and large cap growth or large company tech is so wide, it's the biggest that it's ever been.
And their position was… If you're not actively dumping money into this sector, you're not reading the tea leaves. And now, I don't think that we want to be trading based on, you know, uh, the, the wins and what's happening with an article or something like that. But when you see those data points, and you say, Okay, this makes sense, and this theory holds true of being greedy when others are fearful, and fearful when others are greedy, you look at it and you go, Well, how am I able to have this opportunity?
Well, it's because you saved money, you had cash, you're able to make good decisions and you have those resources available when it, when opportunity arises, whether it's investing in small cap value because it's undervalued right now, or it's I'm able to expand my business or buy another property because the market took a giant crap and, you know, there's distressed things out there, whatever the case may be.
So that's how I kind of think about this in terms of flexibility and moving around a little bit. Len,
do you and the Honey Bee have any of that flexible money, any cash that's ready, you know, in case you get a good opportunity? Is that part of your plan?
Yeah, I always keep a cash position just for, it's just sitting there waiting.
In the past, it kind of sucked because, you know, the money wasn't earning a lot, uh, you know, if you weren't a party, I was earning nothing, but now it's kind of nice. I mean, you have the added advantage now with you've got the CDs, the money markets, the treasury bills short term, you can park money and you can actually earn.
Some, you know, it's not costing you anything to do that. So if you have a little extra to keep for an opportunity that comes up, you should do it because there's, there's really right now, there's not as the penalty isn't there that was there in the past 10 years prior when they were, you couldn't get short term, you know, you park your cash and get nothing for it.
Crystal, how do you
stay
flexible? Well, I definitely stop by VHSs and Pontiacs. Like, if you see a technology dying, you don't want to, just like OG said, don't be the greedy person. It's like, let me buy all these VHSs on the corner of the market. Corner
of the market on cassette
tapes. Eight tracks for the win!
I got all the Saturn cars in my yard.
Some people call it Saturn and that's so annoying too, but But it's just I stay attuned to what's happening and you know One thing they don't talk about is having like a mentor and a coach Because you don't want to do this alone Like you don't want to learn trial and error the error part of trial of error is you you're broke Bankrupt you you don't collect go So you definitely need to have someone that you can ask these questions to, and that you can get your follow ups to, and you can ask, Hey, it's November 2023.
Explain to me what these T bills are doing, or the bonds are doing, or what's the inverted yield curve? Like, if you are unsure, have someone to ask. What's a cent a millionaire? Yeah, see? There you go. You need people where you can ask these questions to, to say, Where should I park my money? And then if you don't understand it, you watch those 10 YouTube videos about what they just told you, because you have to be comfortable with the decisions and you shouldn't be investing in anything that you don't understand.
So my position is to be in your comfort zone. And ask questions. Have trusted. We talked about this earlier, Joe, about what did we call it? Your financial team or your, your board of directors, your financial board of directors, do that research first, get your financial board of directors going. So that way you are making sure you're doing some really good, solid things and you're learning from people that have done it already.
Hit the easy button there.
I think that's a fantastic place to leave it. We'll hit the finish button. How about that with that comment? Let's talk about we're going to spend some time on our last segment called the back porch But before we do that, I want to find out what you guys are all doing where you work So og it's the last weekend before thanksgiving week.
Uh, what do you got going on this weekend?
Oh, uh, I am 100 percent going on vacation as soon as we hit, uh, submit on this little show. And, uh, kids are home for the next week. We are… maybe going up to Michigan for Thanksgiving? I haven't decided yet.
So, uh… They get the whole week off. Yeah. It's about time because this is the worst week.
This used to be the worst week for every teacher and for every student. Yep. Nobody's paying attention Monday, Tuesday, Wednesday, and we used to sit there and just dream about not being in school. And I knew the teachers were doing the same thing. Yes. So
why get on a Friday at noon a week before Thanksgiving, get the whole 10 days off.
That's fabulous. Great
family time. Fantastic. Crystal Hammond, what do we got coming up on the Stacking Deeds show?
Oh, we have some great guests. We actually, since this is our first year, look out for our really cool recaps of the year. So we're, we're going to get creative. with our recaps. That's the beauty, too, of starting something.
You can do whatever you want to do. So we, we don't want to just take it all off. We actually want to do some cool recaps. And then I have a really big football game coming up. I think there's a lot
of people that don't want me to take it all off.
We're going to be practicing some. Oh, not that. Take the time off.
What are
you talking about?
But there's a really big football game happening. Ohio State versus Michigan. So I'll be practicing my face painting, putting Ohio and um, my, my decorations.
And OG is going to be over, uh, stealing your signals. So, uh, yeah, we got some fun year end stuff coming up at, uh, the stacking deed show.
Mr. Penzo, what's going on at Lenpenzo. com here as we roll into Thanksgiving week. Well, um,
one of the nice things about having a blog is I've, you know, meet a lot of people, writers and, um, looking out for experts. And I found this art, there's an art expert, his name's Gail Tate. He has an art dealership out in, uh, Wyoming, Cheyenne, Wyoming called Gail Tate and Sons.
Anyways, I've used him in the past. He's written a lot of things about art, but in this case he actually shared a story about the high cost of being poor. And what he did is he short shared is an excellent, a great story well written about just starting out with his business. And he went bankrupt and, uh, he really struggled.
He and his wife and family and, uh, he writes about that and it's a great story. And, uh, come on by Limpenso. com and you can check it out. And, uh, I think you'll be touched. It's a moving story. does a fantastic
job. That's fabulous. And we will link to that story. Uh, great time for a story like that too. And on this, uh, last full week before we head into a shortened week, a great time for reading that and for listening to some Stacking Ds.
We'll link to both of those on our show notes at stackingbenjamins. com. All right. Uh, time for the back porch. Uh, Doug, you know what I was thinking we talk about today is that one way that people build wealth is, or think they're going to build wealth. Is the place we started on, which is not where to start, which is people think about passive income as I think, oh, Jesus, your very first comment as having to do nothing and who always presents that you're going to get something for nothing.
Oh, gee,
MLMs, scamsters,
MLMs, swinging a couple, swinging a missus there. But yeah, so I would, I'm wondering if any of you guys ever got close to being sucked into an MLM. And not that all MLMs are bad, but there was an MLM one time for me. They were talking about being a travel agent and I could get discount travel tickets and I could sell them all to my friends.
So I would get money every time my friends book travel through me and I could get discount travel almost, almost got me
Crystal. How about you? Oh, yeah, that one is one of the worst ones. I've had friends that did that and I'm a traveler I've been to like 30 countries and islands on my own just using Google Flights and you know, budget friendly researching but yeah, Mary Kay We've got the what's up?
Yeah, well cuz the lady was like, you know, you have the most The beautifullest smile in the United States of America, and my friends all just died laughing. They're like, she's laying it on thick and you fell for it. I was like, I sure did. Cause I immediately signed up. And then
what else? She used the word beautifullest and you still bought in.
I did. I would say you were
smitten. Grammar was not a requirement in sales school. So I was all in. I was like, yes, girl, sign me up. I am. You're right. Did you do Herbalife too? Yep, but and then I got a class action lawsuit check from that, uh, cause apparently, yeah, they got sued. There's always an upside.
Yeah, they did have, they got sued for that. Hashtag passive income. Pass it back. You pass it away, then you pass it back, but there's been so many mathematical things, you know, models. done to prove that it's not right, but, uh, or it's not financially, fiscally responsible, but hey, they're still thriving even after the lawsuit.
Len, I'm wondering with your practical approach to life, if anybody ever tried to get you into an MLM?
Yeah, I went to Amway now. I think the Amway people say it's not MLM. Maybe they'll, but I actually got roped into a buddy at work, uh, was saying, I'm making all kinds of money at Amway. Come on, we're having to go to this hotel and their conference room and we're having a presentation.
You'll, you'll love it. So I went there and I wasn't impressed by it when it was all over. I was like, man, this is crazy. I'd be, you know, it sounds like, you know, you're going to be making money at my expense and I didn't want to do that. But I'll say one other thing happened. There was a thing when I was younger.
Yeah. It was kind of a scandal in my, my hometown. Uh, it was a thing called friends making friends. Have you ever heard of that? It's a total scam. It's like you get to, you know, you contribute 100 and you get two friends to contribute 100 then they get to. This
is how Len says, I don't need any friends.
Making
friends is a scam.
But this was huge and this thing got huge because It took over my whole town and it became a scandal and the cops got involved, undercover cops, and they were joining it and people were making money at the top, but the people at the bottom started getting screwed and it just blew up.
It was a total scandal. It was really wild, but some people actually made. They made a lot of money. The first people in just because don't do it, guys. It's called friends, helping friends. Look it up. It's, it's a scam. It sounds
great. I remember Len something like that. Just when I was in like high school, you'd send a, you put a dollar in an envelope and then you'd list like 10.
You send it to this person. And before you know it, like all this money is going to show up at your door. Like it was this ongoing chain letter scam thing. Yeah. Len's like, you ever hear about eating healthy? What a scam.
That's where the grocery store gets you right there. Oh, oh gee, tell me. And by the way, for people. I personally, I don't know how you guys feel about this, but I think the MLM itself is just a way to sell product. The problem is the barrier to entry is so low that you'll get these salespeople not talking at all about the product.
They're talking about how you can get something for nothing. And whenever anybody tells you you can have something for nothing, I think that's where the problem is that I have. So OG has somebody tried to talk you into MLM world? I distinctly
remember going to an event that was hosted by, you know, some group where I was brought by a mortgage broker referral source when I worked at Amex, you know, and it was all this like rah rah stuff and everybody's like clapping and everything.
I was like, I don't get why this is like applause worthy. Like I hadn't got there yet, you know, like I hadn't figured it out. And so they bring up this dude who's, you know, he's slaying, he's making hundreds of thousands of dollars a month and dah, dah, The thing that I noticed about him was that his suit still had the tags on.
And I happen to know a thing or two about bespoke custom menswear. And they don't have tags. You do not buy suits and they come with tags. They're, somebody makes the coat for you. It's, there's no tag. It's got your name stitched on the inside of it. And so I was like, this guy is so full of crap.
Oh gee, even at a young age is already bougie enough to know that there's holes in
this guy's suit.
I just, well, because I had been ridiculed one time, somebody had made fun of my Hagar Wrinkle Freak suit and I was like, what's wrong with a Hagar Wrinkle Freak? Like this is a good idea. I don't have to iron it. It still is a good idea. I thought. Anyways, I just said to the guy next to me, I go, this guy is so full of crap, it's ridiculous.
He's like, no, no, he's okay. And I go, nobody kills it. And has the tag still on their suit. That's not a, that's not a thing, man. And so I like got up and I started walking out and the guy was like, Hey, where do you think you're
going? Are you, you don't want to make
any money? Fine. Get out. There's more for all of us.
Like, I'll say like, settle down, bro. Yeah. Settle down.
I said to my brother, introduced me to a guy once and, uh, he's talking about all the money he's making, how he doesn't have to work. And that's what turned me off. I'm like, I thought this was going to be about whatever the product was. And all I said to the guy was, So if you don't have to work, why are you at my house instead of with your family at 730 at night on a Wednesday?
Like seriously. And the guy had no answer. He's like, well, uh, it's a passion project. Exactly.
I just love reaching out to people. I put on my
hangar wrinkle free and I left the tags on in case you gotta take us back to
JC Penney. JC Penney. Jacques Penney. Jacques
Penney. So good. You know, uh, there's never wealth without some work, at least up front.
All right, Doug. I think that's it for today, man. What should we have learned, my friend? Well,
Joe, first, take some advice from our roundtable team. Make reinvesting in your business a habit, not a one off when you stumble upon a windfall. Second, passive income can be critical to really achieving independent wealth.
Just don't make the mistake of thinking that passive income means no work. But the big lesson? AARP magazine isn't a bad place to look for a sugar mama. You know, with the right insurance policy and if you live in a house with stairs. Thanks to Crystal Hammond for joining us today. That's so wrong. Oh, did you do the math there?
Did I not move on to the credits fast enough? I gave you a chance to think about it. We did not endorse that
message.
That's a Doug only message. Thanks to Crystal Hammond for hanging out with us today. You'll find her fabulous podcast, Stacking Deeds, wherever you're listening to finer podcasts. Thanks to Len Penzo for joining us today.
You can find Len Penzo at LenPenzo. com slash no ad revenue. Thanks also to OG for joining us today. Looking for good financial planning help? Head to stackingbenjamins. com slash OG for his calendar. This show is the property of SB Podcasts, LLC, copyright 2023 and is created by Joe Saul Sehy. Our producer is Karen Repine.
This show is written by Lisa Curry, who's also the host of the Long Story Long podcast, with help from me, Joe, and Doc G. from the Earn Invest podcast. Kevin Bailey helps us take a deeper dive into all the topics covered on each episode in our newsletter called The 201. You'll find the 411 on all things money at The 201.
Just visit stackingbenjamins. com slash 201. Wonder how beautiful we all are? Of course you'll never know if you don't check out our YouTube version of this show, Engineered by Tina Ikenberg. Then you'll see once and for all that I'm the best thing going for this podcast. Once we bottle up all this goodness, we ship it to our engineer, the amazing Steve Stewart.
Steve helps the rest of our team sound nearly as good as I do right now. Want to chat with friends about the show later? Mom's friend Gertrude and Kate Yunkin are our social media coordinators and Gertrude is the room mother in our Facebook group called The Basement. Say hello when you see us posting online.
To join all the basement fun with other stackers type stackingbenjamins. com slash basement Not only should you not take advice from these nerds, don't take advice from people you don't know. This show is for entertainment purposes only. Before making any financial decisions, speak with a real financial advisor.
I'm Joe's mom's neighbor, Doug, and we'll see you next time, back here at the Stacking Benjamins show. Oh! Oh!
What's wrong with you? It's either this show or indigestion, but I hope it's indigestion.
Why? It'll get better in a little while.
✕
Join 9K+ Stackers improving their money savvy.