Everyone wants something for nothing. Today's guest says the term "passive income" is a lie, and he's the guy hosting the biggest podcast in the "passive" income space…BiggerPockets! David Greene joins us again, this time to share his journey from being a guy with ZERO contacts and ZERO money to a guy wealthy beyond belief, with a giant team, and a career that most would love to have. We share his incredible journey that began working part time at a (of all places) Baskin Robbins ice cream shop. You'll learn what to focus on if you want wealth, how to build skills, and what NOT to do if you hope to advance up the career ladder.
Plus, it's fire safety month! We're joined by Adam Barowy from UL's Fire Safety Research Institute. This year we're highlighting the dangers of lithium batteries, especially some of the big ones found in e-bikes and large powered toys. He'll dive into how to tell when there's the potential for a fire, how to identify potentially unsafe batteries, and how to practice good fire safety.
Of course, we still leave time to throw out the life line to a lucky Stacker (even one from Ohio!), and dive into some of Doug's incredible trivia.
Deeper dives with curated links, topics, and discussions are in our newsletter, The 201, available at https://www.stackingbenjamins.com/201
Enjoy!
---
Our Headlines
---
David Greene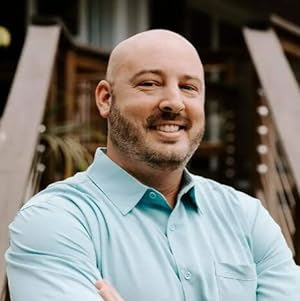 Big thanks to David Greene for joining us today. To learn more about David, visit David Greene | BiggerPockets. Grab yourself a copy of the book Pillars of Wealth: How to Make, Save, and Invest Your Money to Achieve Financial Freedom.
---
Doug's Trivia
What fast food chain did Dave Thomas work at before he opened the first Wendy's?
---

Need life insurance? You could be insured in 20 minutes or less and build your family's safety net for the future. Use StackingBenjamins.com/HavenLife to calculate how much you need and apply.
Adam from Ohio calls in with a question about how to best transfer property to heirs.
---
Have a question for the show?
---
Want more than just the show notes? How about our newsletter with STACKS of related, deeper links?
Check out The 201, our email that comes with every Monday and Wednesday episode, PLUS a list of more than 19 of the top money lessons Joe's learned over his own life about money. From credit to cash reserves, and insurance to investing, we'll tackle all of these. Head to StackingBenjamins.com/the201 to sign up (it's free and we will never give away your email to others).
---
Other Mentions
---
Join Us Friday!
Tune in on Friday when we'll share our top tips to get rich with the co-host of Stacking Deeds, Crystal Hammond, Len Penzo, and OG.
---
Written by: Kevin Bailey
Miss our last show? Listen here: Investing In An Election Year (Special Episode – SB1435)
Episode transcript
  It's easy to grin when your ship comes in and you've got the stock market beats. The man worthwhile
is the man who can smile when his shorts aren't too tight in the seat.
okay,
cookie to be honored.
Live from Joe's mom's basement, it's The Stacking Benjamins Show!
I'm Joe's mom's neighbor Doug, today you'll learn how to turn your capital into wealth with the host of the BiggerPockets podcast, David Green. But before that, here's one of our favorite segments every year, it's fire safety month again! So, here with tips on how to take care of batteries and your family, we welcome from UL Labs Fire Safety Research Institute, Lead Research Engineer, Adam Borrowey.
Plus, we'll throw out the Haven lifeline to Stacker Adam with another brilliant question from you! And then I'll share some frosty trivia. And now, two guys who are constantly cooking up new ways to bring you the best personal finance advice. It's Joe and oh,
hey there, stackers. Happy midweek to you man. Do we have an action packed show today? So happy you're here with us. Sit packed, relax. And you know what, Doug, just before we hit record, we were talking about Adam West. For people that, if you haven't seen the old 1960s Batman with the POW and then there's, it shows POW across your screen, KABLOOEY!
A ton of cheesy goodness. Like, the cheesiest stuff ever. There. Except for what OG's doing on his camera right now. That kind of cheesy goodness? Lighting up
the sky.
This kind of cheesy goodness? Once O. G. figured out, uh, that his screen will do all kinds of effects, it's become, uh, more annoying than usual.
He's just happy somebody's listening to him. Somebody's reacting to what he says. But how are
you,
OG? Oh, come on. With the hearts.
It's
like a dog with a new
toy. It's just… That's me. I'm a dog with a new toy. I like to press buttons. Remember when we used to just do these instead?
Like the good old days? When we'd use sound effects for an audio podcast? What a godsend!
Remember that?
And now… And now I can
do these. Now we're doing visual effects for an audio podcast.
We're really pushing the envelope here.
Now
I can do it at the same time.
Yeah, people break the fourth wall on movies. We break the fifth wall in podcasts. Yes, indeed. I don't know what it is. Man, it's, can you believe it's fire safety month again, OG? , we spend so much time talking about insurances.
Why not just. Avoid using the insurance altogether.
Just don't have a fire at your house. That would be
a lot easier. And I know how much fun we had with our kids practicing, like, fire safety. The whole family gets into it. Super fun month in November. And, as if that's not enough, the man behind BiggerPockets, David Green.
It's a action packed day! But, uh, before all that… Kapow! You know, let's kapow this, Doug. And now let's wham that! Oh, the bad guy's on the floor, the joker's on the floor. We are ready to roll. It's time to, uh, get this party started with, uh, Adam Borowie. So let's get moving.
Hello,
darlings. And now, it's time for your favorite part of the Benjamins
headlines.
Well, Stackers, it's Fire Prevention Month, and UL's Fire Safety Research Institute has some new research out about, of all things this year, batteries. And here to explain, Adam Barrowy, UL lead research engineer at FSRI joins us. How are you, Adam? I'm great. How are you? Well, I'm better now that you're going to help us avoid fires on this important month, but let's talk about the focus this year is on lithium batteries.
How come?
Because we've seen an uptick in lithium ion battery fire incidents. Most specifically with micro mobility devices, so hoverboards, scooters, e bikes. Mostly that category, but I think our attention now as we transition into a new phase of electrification, you're seeing batteries go into all kinds of products.
I think this is just a period of change of us adapting and using new technology.
Well, so when that, uh, the gate agent at, when you get on the flight says, are there any lithium batteries in your, in your luggage, they're not kidding around. They are not kidding around. This is about not just fire, but also toxic gases.
Tell us what we should be worried about with a lithium fire. Well,
if you
look at the specific incidents of some tests we ran for e bikes. There's definitely some concerns about toxic gases, but it's sort of a race for which becomes the hazard first, to be honest with you. So, if you fail a lithium ion battery, you get this thing called thermal runaway, where it gets really hot really fast and then catches on fire.
If you put a nail through it, or you put it in the oven, all things I'm not recommending, but you can cause it to fail, and what happens is the internal contents of the cell break down chemically. And they turn into carbon monoxide, carbon dioxide, hydrogen, and a bunch of hydrocarbons. Things like, that kind of, similar to like gasoline.
Those things are definitely not what you should be breathing. And there's a very high concentration of carbon monoxide. Those can absolutely be the same things that would cause you respiratory distress, injure, or possibly even kill you in a fire. But, our work on these unregulated e bike fires like you've seen in New York City shows that It's really the fire developing extremely quickly that can bring a room to this fully involved state in about a minute or less.
That gets considered when we look at other battery products, but of course that's the one that's specific to e bikes.
Uh, someone from your team sent me the statistics, by the way. The New York Fire Department says so far this year there have been 216 fires. Caused by lithium ion batteries, 120 injuries, 14 fatalities.
That's just in New York city. That's correct.
We see those fires occurring nationally. And it's largely because if you look at the major brands that you're probably familiar with, if you're like a road cyclist or mountain biker, there's a lot of design that goes into those products. And there's some standards that have been built, uh, by UL for those.
So UL 2272, UL 2849 for hoverboards and e bikes. And there's. Ways to design these things so that you don't have these risks, but it's sort of this gig economy in cities Especially like New York City where you can buy Unregulated ebikes for much cheaper that haven't been designed for safety and have not been evaluated for safety where you can have these fires So it's not limited to New York City.
It's other cities. It's other people, you know, wherever you might buy a a less than safe product or where the safety is unknown. But one of the challenges is there's not a national system that collects data on that. That's sort of a separate story, but we don't quite know the scale of the problem, but we know it's nationwide.
It sounds like a question, though, I should ask if I'm thinking about buying an e bike, Adam, about whether it has the… How would I know? It says UL right on it, like my lamp does? Yeah, so
similar to other products. If you've ever found a UL listed product, you know, this is the season basically for… for artificial Christmas trees coming, you'll see that front and center on the boxes because it's a very, due to Christmas tree fire safety, you know, the issues become very well known, and so you'll see that the UL mark right on the box, almost kind of bigger than normal.
You should look for that same mark on, you know, any of these e mobility devices. And you're also going to want to try to look for 2272 on hoverboards. It'll be part of the sticker or 2849 for e bikes. Um, you know, barring that I would say it's the, the safety's unclear of the device.
We will, by the way, note those numbers.
If you're out walking the dog or you're on your commute, uh, on our show notes so that you got them when you get. Get to a safe place doing just a, uh, a little bit of research, but beforehand, Adam, it sounds like this identifying this fire isn't the same as let's say a fire with a stove. You can actually, you can hear this, there's like a certain noise you can hear.
Yeah, it's often identifiable because what's happening is as that failure is occurring, pressure is building inside a cell and a battery is made up of anywhere from a couple cells, like in a, in a power tool, you'll have maybe a dozen cells. In an e bike, you might have like 150 of those little cylindrical sort of e cigarette style cells, if you're familiar with vaping.
When they build up enough pressure, they pop. And so you can hear that, and there tends to be this puff of smoke that may come out. So those are really imminent signs of danger. And if it's a big battery, like in an e bike, that's a clue to just leave immediately. Because… What comes from that, and if you watch the video on our webpage, FSRI.
org, you can see how quickly an incident can go from, I think something's happening, to something's happening, it's starting to ignite other things in my room, to now the room's on fire. So there's very little time to react to it, and that's been… The hard lesson that's, that's been demonstrated in
New York City.
When you say little time, I mean, this could be as short as three minutes. I mean,
so
I'm an engineer, and I have to always say, it depends, because then you live by that. But, the important thing is, if you recognize it, it's time to leave. Because, you might have ten minutes, you might have half an hour. But in the extreme cases, it's a minute as we've demonstrated, and so you really don't want to gamble with that.
You really just need to get up and leave and call 9 1
But to let everybody know, I mean, the big batteries, like, oh my goodness, for, for my spouse Cheryl's, uh, e bike, I mean, that, to your point, that's a huge battery pack that she's got. But this could be, this could also be your cell phone, it could be a laptop.
What other little advices people might have around the house that might be a culprit? Well, anything that used
to take a power cord, that now takes batteries. Yes. Amen. Because lithium ion batteries are so good at what they do, and generally, I mean, the thing to be very careful about is not to sensationalize here.
We've all been using these batteries for a long time, and we've only really turned around and noticed the problems recently, as some new industries start using them. I like to think of it as a learning curve. Each industry goes through to make the product
safe. I feel like, I feel like too, though, Adam, they're also all over my house.
Like they weren't 10 years ago. I mean, I have so many more batteries in my house than I had. So the chance I would think of having something happen once again, don't want to sensationalize it, but way bigger today than then
it's true. So I guess the way I like to think about it as an engineer is. I think I've got 36 devices at my last count with lithium ion batteries in it.
Okay, so it's my toothbrush, it's my power tools, it's my GPS, it's my phone, my iPad, all the things I have, but you know, what's 36 on 10 million if that's the assumed failure rate? If these products have been designed well, that math still really works in your favor. You don't really need to lose sleep over it, but you can still adjust your risk.
By reducing your risk factor, by doing things like not leaving things charging underneath your pillow, not leaving things charging unattended, especially with these e bikes lately, not putting bigger ones like your e bikes in between you and your egress path, especially if you're in an apartment and there's only one way out.
So that's where our whole safety campaign this fall is, is looking at these things you can do as, as a consumer. to protect yourself.
One of my favorite, uh, parts of this month. One of the reasons we also love this segment, Adam, is because each year we get to talk to a pro like you about family fire escape plans, right?
Kids do it at school. We invest in homeowners. We invest in, in, uh, renters coverage, but the, just the general escape plan. Can you tell me what's important when we're leaving the building? Well, I don't
know what, uh, exact answer you're looking for, but I tell my wife and I will be telling my two year old when he's old enough that we need to have two ways out.
And that is absolutely critical in my house because there's really only one good way out. And so we have to kind of practice that as well.
Uh, yeah, I love that. And that was exactly what I was looking for. Two ways out. Because if the fire's coming one way, got to practice maybe the not so easy way. You have a mission here this year for people to, this is a direct quote from you guys, take charge where C H A R G E represent, uh, different things to help you remember.
So if you don't mind, I'd love to go through this. I'll just take the first letter and you tell me what this is. First one is to choose certified products. Walk me through that.
Choose certified products means Make sure you're buying something that's been evaluated by a third party like Underwriters Laboratories.
So there's other labs that do the testing as well, but you're in with ebikes and hoverboards going to be looking for that certification to a standard like UL 2272 or 2849.
I think that, uh, the second one we've also covered, handle with care. I love the one, don't put it next to you on the pillow or, or between you and your escape route.
Uh, but let's, if it's all right with you, we'll go on to the third one. So choose handle at C H A is always stay alert for warning signs. And I guess with batteries, that's more like the hiss we talked about, the pop.
It is, but there's some other situations to consider, too. I mean, there's a strong solvent smell.
I kind of think about it as like the smell that might come out of an aerosol can for hairspray or deodorant or whatever. Um, there's a smell that they make when the cells opened up and started to fail. That can be a warning sign. And I think most people at this point have probably had something where the battery puffs.
Maybe your phone gets… Puffy or you've got a device that won't close right anymore because the battery started to swell. That's also a sign of failure so those things are sort of Conditions you can see or smell physically if you're holding the device and it gets unusually hot and then maybe the battery capacity is not So good anymore That's another fairly decent warning sign the cell's not working the way it's supposed to.
Next up is recycle. So,
we could talk about that for a long time, but I will say you can go to earth911. com or calltorecycle. com. Those are companies who are trying to make it easy for us to have drop boxes, like at your local Home Depot or Lowe's, where you can responsibly recycle. your lithium ion battery powered products.
A major challenge right now for waste management and recycling companies is to have these batteries go through their recycling stream, get crushed, and then set your waste transfer station on fire. There's a major uptick with that, but yeah, that's a serious challenge.
We already talked about get out if there's a fire.
I love this last one. Educate. Yeah, educate others
is extremely important. I mean, we're putting out as much material as we can as quickly as we can on the hazards we know, like by going on this program, but we need to spread the word very quickly because there's such a ubiquitousness of lithium ion battery products that we're really all subject to the hazards.
I said 33 or 36, whatever, on 10 million, but there are more than 10 million people in this country. Eventually, some of us are going to run into some challenges, and if you know what you need to do, either to prevent the event, or what to do to react to it in advance, and you can share with all your friends and family, we're all going to be that much more protected.
Especially as, I mean, I see this as, the industry is going to continue to improve safety on these things over time. You saw it with laptops, you've seen it with cell phones, you'll be seeing it with hoverboards and e bikes. Uh, we're going through those changes. regulations catching up. Um, so we'll be able to get to that.
Oh, remember that time way back in the 2010s and 2020s when lithium ion batteries were failing, it'll be a thing we talk about when we're old.
I love that. Remember when lithium batteries used to be a problem, man, I'd love that that might be a thing of the past or will be a thing of the past, right? Let's be confident.
I also like the fact that this month is a great month for us to communicate with each other about this. I know my family really had fun when we started doing these segments and my kids were still at home. Just talking about fire safety and taking a minute, like my kids really got into it. And I was surprised how much fun Cheryl and I had just having a plan.
It makes you feel so good to have the plan. So Adam, thanks for the time. If you guys have, I know a website where people can go if they want more. Yes,
absolutely. That's fsri. org. And, uh, you can see how we get to, uh, do some fairly extreme testing, uh, demonstrate some hazards. It, and while it is fun, it connects us with our purpose of trying to make people safer.
And so it's, uh, it's all very meaningful to us and we create those resources so, so we can make everyone safe as quickly as we can.
Adam, thanks for your time today and thanks for helping our stackers stay safe. I really appreciate it. Thank you very
much for having me on. This really helps us get the word out.
Big thanks to Adam for joining us. I know OG with your kids, you guys have the plan. If fire's coming this way, we go that way. Like you guys have practiced this at home. We
have. And it reminds me that it's been a long time since we've talked about it. So this will be a good reminder to bring it up at the dinner table again, because I've had a house fire in my lifetime.
It's
not great. That sounds like a back porch story. Can we talk about that with a cocktail on the back
porch? Yeah. I mean, it
was awful. Sure. Let's relive some of my childhood
trauma. I would love to stick
that scab. Yes. Nothing like back porch therapy to get that
going. There I was, minding my own business.
I never thought something like this would happen to a guy like me. You
were minding your own business, right? I was. Absolutely. Fire safety
porn. You totally were.
I was just out delivering pizzas. Somebody's like… We need to start the
fire
to differ of fire. All right. Coming up next, he is, uh, one of the host of a little show called bigger pockets podcast that has won tons and tons of awards in the area of real estate.
But, you know, David green is not just about real estate. He's about financial independence. And today. We're going to widen out what David usually talks about. He's our mentor for the day on our most inspirational segment, the guest presenter, and can't wait to hear what David has to say. But before that, let's hear what, uh, what Doug's got to say.
Hey there, stackers. I'm Joe's mom's neighbor, Doug. On this day in 1969, Dave Thomas opened the very first Wendy's restaurant. Less than 10
years ago,
What? I said delicioso. Mooey. Who doesn't like a double? Dave's double. With cheese and all the
fixin's. I'm a spicy chicken guy myself. That's, I think that's their number one selling thing now is spicy chicken.
I would
think that's not correct. I can skip the fries.
Unless they're just. Fries go in the frosty. How are you supposed to eat a frosty
if you don't have. Oh, I love the frosty. I love lots and lots of ketchup. Lots of ketchup. In the frosty? Ketchup
and frosties are gross. What?
Carry on,
Doug. You're disgusting.
You need professional help. Doug, what were you talking about? Can I do my trivia? Less than 10 years later, the 1, 000th location opened in the Midwest. To this day, Wendy's continues serving square burger patties even though they haven't been able to figure out how to make square buns. As most people know, the global restaurant chain is named after the founder's daughter, Wendy.
What is lesser known, however, is that Wendy is one of five children. Apparently, they just kept having kids until they had a girl, so the business name would work. Maybe his other kids were named like Cheeseburger, Chicken and Fries, and Frosty. Probably Frosty. Today's trivia question is, what fast food chain did Dave Thomas work for before he opened the first Wendy's?
I'll be back after I see how much it is to trademark my own name.
Hey there stackers, I'm fast food lover and mom's secret favorite person, Joe's mom's neighbor, Doug. During the break I went online and filled out all the paperwork to trademark my name. Now I can finally charge people to license my name for merch. Today's trivia question is, What fast food chain did Dave Thomas work at before he opened the first Wendy's?
The answer? After serving in the Korean War where he helped cook meals for 2, 000 soldiers every day, Thomas returned to the States and got a job at KFC. He later owned four of his own before he used the profits to start Wendy's. And now, here to teach you how to build a multi million dollar portfolio, BiggerPockets own David Green.
And I'm super happy we have this man back in the basement with us. David Green is here.
How are you? I'm good. I'm excited to be here today. How are you, Joe? Well, I'm
fantastic. And I have to ask, this is not your first project like this, David. You've done book tours before. You've done tours around your projects.
Is it still always weird to have somebody else interviewing you versus you doing the interviewing?
I actually like this way more. I would much rather be the one to talk than the one to ask the questions.
Well, it's actually funny, David, because I was going to have you interview me today.
Let's get to it. Let's, let's talk about it. Because you begin this whole project by comparing. Wealth building to fitness, CrossFit versus shake weight. I feel like there must've been like some contractual obligation where you had to get the term shake weight into your book, but tell me, what's the analogy between wealth building and
fitness?
I wanted to paint this example, frankly, because it is easy to sell people on a dream and for the person who's hearing it that isn't familiar with what actually works to create wealth or what wealthy people do or how they think, there's no way they can tell the difference between the person that's selling them hype or selling them the truth.
It's just a tough position to be in as you're listening. And one person comes in and says, this is the NFT you have to buy. This is the cryptocurrency that's going to shoot to the moon. Why work hard when you could work smart, just do these things. And then you have someone else that comes in and says, no, you have to do it step by step, old fashioned.
Like, how do you really know which of these things is right? So one of the ways that I've navigated that in my life is I will ask myself the question, is the advice that I'm being given in this area. Something that applies in other areas of life. When I look at nature, when I look at relationships, when I look at the way that the universe operates, does this principle work in other places?
Or am I being told the magic beans? Okay, well, if you just buy this one, it'll work really good, but I don't see that anywhere else. In fitness, there's no way around what works. You have to eat Less carbs and less sugar and have the right number of calories. And you have to work out really, really hard. And the proportion of effort you put into your workout will determine how much muscles you build.
And the quality of diet that you maintain will determine how well you see those muscles. And there's no faking it. And I don't say this as a person who's incredibly fit. I'm not a fitness person. It's just, it's how the world works. If I wanted to be more fit, There's not a pill that I could take or a special exercise.
It's actually easy, but works super good. There's only one way to get there and we all know it. Wealth building really works the same way. And in this book, I try to, it's really like an appeal or a cry to people to wake up and recognize there is no secret here. If you can recognize that you can start putting the things in place that will work because just like fitness, you can't cheat it.
It is
very foundational what you've done here and, and there is actually some good news though, David, which is, you know, if I skip three days of running, I got to go back and rebuild that base. The good news I think for people there is once you finally quit trying to get around shortcuts and you actually build the effing base, that base is there forever.
I mean, this, you can do some foundational stuff and build on top
of it. That's exactly right. That is how people should be looking at it. Just like the first time you go work out, it's horrible. You're incredibly sore. You feel bad about yourself when you're there because in your mind you think you're stronger than you really are.
I frequently go through periods where I stop working out. I get sick. I travel. I just fall out of the rhythm. And then I gotta go back in there and start again. And it's horrible. I hate it. I'm thinking bad thoughts the whole time. But if it stayed that way forever, nobody would ever be in shape. The good news is it does get easier when you stick with it.
The same is true with building a business. Once you've got a foundation in place, you understand principles or you've got maybe sound, uh, budgeting principles in place. Budgeting only sucks when you first start doing it. You eventually start to get into a rhythm of recognizing, I don't want to spend money on that, or, uh, I'm checking my finances every week or whatever rhythm works for you and the habits come in place that make it not hurt.
Terribly bad. It's really the hardest when you first get started, much like other things in
life. Uh, you write that the most important step in building wealth is raising our standards and expectations of ourselves. Yes. Like a lot of our stackers listening to this right now, David. They might not have any money.
You didn't start with any money. They might not have any connections. You didn't start with any connections. What was your standard and expectation back in those early days of yourself?
Yeah, so I worked a lot and I didn't want, I didn't like the idea of going to work and sacrificing time or things I could have been doing instead.
To have nothing to show for it because I spent money on dumb things. I just inherently understood if I'm going to sacrifice my time, my energy, my effort, and I could be doing something more fun, but instead I'm picking up a shift in a restaurant, I'm going to keep that damn money. I'm not going to let it be taken away by somebody else because I basically traded eight hours for a pair of shoes, right?
Or I traded eight hours of my life for… A fancy dinner somewhere that I have nothing to show for this whole idea that people have that if you don't spend your money, you're wasting your life. I just think it's total BS. It can be that way, but oftentimes you can replace spending money with something that's much more meaningful.
Having a deep conversation, taking a hike with someone that can be free. There's lots of things you can do that don't require spending money. There's this belief we get sold that unless you're spending money, you're not enjoying life. And I just don't agree with it. My standard was that I had to say, 500 a week.
That was from working in restaurants and waiting tables. And I learned that in order to hit that standard, I'd have to stay late and be the closer every night. So I'd, instead of working a six hour shift, I'd work a seven and a half hour shift. It didn't seem like a huge sacrifice. If I'm already there, I'm already dressed.
I'm already at work. I'm already in the rhythm. Just stay another hour and a half and pick up the last tables. I could literally double my money because you don't have to trade table with that waiter and then this waiter, and then it's your turn again. You just get all of them at the very end. I learned if I didn't have anything going on, there wasn't anything I really wanted to do.
I wasn't playing in a basketball game that I was looking forward to, or at a Bible study I really wanted to go to. I would go to work. What else am I going to do? Sit around and do nothing? Like, I can sit around and do nothing for the other 14 hours of the day. And just go to work for that, you know, six to 10, whatever it was.
If I wasn't going to hit that number of 500 in savings, then I didn't get to spend money on something, or I had to go pick up another shift. There were several times where I asked someone if I could work for them. And they said, no, I don't want to give up the shift. I was like, what if I give you 20 bucks?
A lot of people are willing to give up a day's work if you're going to give them 20 bucks. So I give them 20, I'd make a hundred. I was up 80. I hit the goal. Now that seems to a lot of people listening to it like I'm wasting my life. I'm not enjoying my life I really think it worked out the opposite because 500 a week turns into 24, 000 a year This is while I was in college and I and I was able to save more than the minimum goal So I was able to save over 25 grand a year for four years of college.
That's 100, 000 And that's just what I saved right out of that money. I paid for my car And I paid for my schooling. So when I graduated college, when most people walk out with debt, somewhere between 60 to 80, 000 is probably what like someone in California is going to have with student debt. I left with 100, 000 in the bank and my car paid for cash, no bills, no college debt at all.
And a couple of years later, the real estate market crashed and I had 100, 000 plus whatever money I made working as a cop at that time to go invest in the market. And I didn't waste my life. Well,
and I want to pursue that next because number one, and I want to focus on this with our stackers, what I like that you did, David, you turned it into a game.
I think a lot of people think about the work, but when the work becomes a game and the work has an outcome, I think that's very fulfilling. The second thing I want people to know is that this whole thing started, tell me if I'm getting this wrong, this started with a job at Baskin Robbins. Am I,
am I wrong?
Yeah, that was the only job that I could get when I was in high school, Baskin Robbins ice cream.
And then Baskin Robbins, there was a, I mean, this to me is the part that you didn't address, which is working connections. Somebody worked next door at a place as a busboy. Did your brother work as a busboy?
And so then you got hooked up as a busboy? So
there was one little step between there, but too many people try to hit a home run in one pitch. Yeah. Right? I want to get 100, 000 a year job. How do I get it?
Well, they don't have 100, 000 a year skills. So I got the only job I could get, which was Baskin Robbins. I didn't have a car at that time, so I would have to ask my mom to take me to work, and if she couldn't take me to work, I'd have to walk there, and it was, I mean, it was far. It's probably four miles away from my house.
So I had to learn how do I make friends so that I can get dropped off at work, so that I'm not walking four miles there and back all the time. This was long before Uber. At Baskin Robbins, they paid a 75 percent of minimum wage. They did not even pay full minimum wage, because if you were a… Student in high school, there was a law that allowed them to get away with paying less.
There's a law that allows business owners to rip you off. That's exactly what it was. Because you're a high school student, what can you do? So, the next door was a sandwich shop called Togo's. It's kind of like Subway, basically. And they would come in and they would get ice cream and I'd see them in the uniform and you'd slowly make friends with those people.
They may drop off like an extra sandwich that they made that somebody didn't pick up or something like that. Well, I got to know the staff and they really liked me. And, uh, when I was done with my shift and I would like get done cleaning the restaurant, we would shut down, they'd be open for another hour, so I'd go over there and I would literally just help them clean their store without getting paid.
I was, well, it's another hour, right? I got to wait for my mom to come back. I might as well be productive before I get picked up. So I'd go next door and I'd help them clean down the restaurant. I learned how they did their dishes and I do the stuff no one wanted to do. Well, eventually the chef manager came by and she's like, what's this guy doing?
They're like, Oh, he comes by to help us work. He's just a nice guy. And I met her. Her name was Anna. And eventually Anna was like, do you want a job? I was like, yeah. And she said, we paid 25 cents over minimum wage. And I'm like, well, that's like a. 35 percent raise to me, right? Don't gotta be a math whiz.
There you go. So now I get a big raise and it's the same location as where I was working. It's right next door, but I get a job that has a little bit more upside. Now I have a new opportunity to excel. So I start practicing. How do I make sandwiches faster than everyone else? I really want to be the best employee there.
That was my goal is when I go there every day. There better not be one employee at this place that's better than me. How quickly can I make the sandwiches? I got in the habit of when I'd go to the refrigerator to pick up the turkey and the cheese and the lettuce that I needed, I'd look at the stations of the other workers as I walked and I'd be like, that guy needs ham, that person needs tomatoes, they need more pepper.
I'd grab them supplies when I was there getting my own, carry them all in my arms, drop it off like Santa at Christmas, giving everybody what they needed, get back in my line and I'd start working again. Well, managers see that stuff. You're showing them you give a crap about how the company works. And that's one of the principles I talk about is get out of this idea that says, I will work harder when they pay me more.
It's like telling a coach, Hey, when you give me more playing time, I'll give you more effort. When you are not in the position of control, it's a very big financial mistake to try to use leverage when you don't have any. You don't get to say, I'll work harder when you pay me more because they're the ones that control what you get paid.
You have to play by their rules and give them an incentive to pay you more. Well, it actually works because no one else does that. So I got to think about,
hold on just a second there, David, because I want to pause there for a minute. When you say that, I think there's another benefit too, that let's say, because there's, there could be a lot of our stackers listening going, well, what if this jerk doesn't pay me though?
And I never do get the raise, right? They got their brother in law comes in or their son comes in and it doesn't matter because now you've got the skills that you develop that you can take to some other employer that you develop because instead of dreaming about the next job, you're, you're focused on what's in front of you right now.
Yeah,
and that's another principle , which is that you really should focus on building your skills and not just what you're making. That is a, I don't know what it is about our generation, but you don't hear people talk about how important that skill building is. It's not all about how do you make the most amount of money with the least work possible.
I actually did a TED talk and that's what I talked about, the art of building skills and how empowering that is. But you're exactly right. So not only did I get promoted to shift manager and get another raise, I learned skills. I learned how to count the till at the end of the night. I learned how to make schedules for employees.
I learned how to do the inventory for the place. I learned how to manage the people that were there. I learned what products we sold that had a higher profit margin. Where other people thought I was being taken advantage of, I was actually getting a blessing. I was getting a free education in business as a 17 year old.
Because I was outworking everybody else, which opened up the door for the next job, which is when you mentioned my brother was working as a bus boy at the Mexican restaurant next door to this one, and he was making 30 bucks a night in tips. And at the time, I was probably making like 6 an hour or something like that.
So I was like, you're getting paid for five hours of extra work. And you're getting your 6 a night. Like you're making more money. No one's gonna let their little brother make more money than them. And he was. So like, I took a job there and then I quickly learned like how the restaurant industry worked, right?
It was a step up, but it wasn't a huge step because I didn't have to go from serving ice cream to restaurants. It was serving ice cream to making sandwiches and managing staff to working in restaurants. I then said, well, where's a more expensive restaurant that has better tips? That led to me applying to the restaurant that was the most expensive one in town.
This was a steakhouse. with seafood and pasta. And I actually got a very, very extensive education in fine dining. I mean, the people who own that restaurant were like classically trained. There's a way you serve food. You serve from the right, you clear from the left. The water glass goes on a certain point.
There's an etiquette that they drilled into us. And most of the people did not like that. They didn't like the micromanagement. They didn't like making a mistake and being seen, but I had a background in sports, so I was kind of used to coaches that micromanage you. And my attitude was, well, if I'm the best person on the team, they're not going to have any reason to get down on me.
So I embraced it. I would ask her questions, the owner, like, well, how do I do this better? Tell me more about this steak or what wine would I pair with this steak? Instead of everyone else having a bad attitude. Oh, here they come again, asking me about the difference between Pinot Noir and Merlot. I was researching that before.
She asked me that because I just wanted to be good at my job. And once again, I was promoted from busboy to waiter and then from the regular waiter to basically the top waiter all before I was 20 years old. So I was making the same wage as adults that were raising families when I was 18, 19, 20 years old going to school.
Those high end waiters make great money. And it also seems to me to be, David, that on some level, while that's a tough job, that also just looks to me to be a fun job. Like that regimentation and getting that right and nailing this beautiful experience seems to me also that translates into real estate as well.
I mean, translates to anything, right? I mean, how you work with contractors, how you work with people, just the etiquette stuff you talked about had to be just so
fun. That's a great point. There's a, it was challenging. Okay. It's not easy. It is high stretch. A lot of people hardest. Exactly. If you have a brain that's thinking, I want to have as little stress and make as much money as possible, you will hate it there.
But I had a sports background, so I was used to stress. The other team… is trying to stop me from doing what I want to do. So I got into restaurants and I'm like, dude, there's no one playing defense. There's no one trying to stop me. They're not getting in the way between me and the kitchen and they're not hitting the plates out of my hand.
Like I'm the only one that controls you to win. Yes, that's exactly what they're actually going to help you. If you ask for help, you got a boss who's like, yeah, I own this place. I want it to go well, let me send someone over to help you. I just had a completely different perspective on going to work. I did not think I was a victim.
I was like, what a great job that I get to go here, make this much money. And I don't have to find my own clients. I didn't have to go out there and find someone to sit in the restaurant. They were waiting there for me. I just had to go to the table and do a good job. Well, I learned skills. I learned to communicate effectively and quickly because in restaurants, it's all about time.
How quickly can you get in, get what you need, and get out. That restaurant that I'm describing didn't have computers at the time. We wrote everything on tickets by hand. If you made a mistake with the math, you paid for it. She would look at every single ticket at the end of the night and charge you. If you added it up wrong, this would all happen when you were super busy.
A lot of what the waiters would do is they would take the order from the guest on a piece of scratch paper. They would go in the kitchen. There was a copy of the menu and they would write down, okay, they wanted a ribeye steak. It's 26 because you had to write on the ticket, ribeye steak, medium rare.
Either baked potato rice or pasta and whether they wanted super salad and what kind of salad, and then you would have to put the price 26 for this size or 32 for the bigger one or something. Well, I memorized those because it was going to save me time getting stuck in the middle of crunch, having to look at the menu and know the prices.
I would just go for runs. And in my head, I would recite the menu and every single price. I'd make flashcards because I needed it in my mind. Well, what do you know? That allowed me to pick up more tables when we got busy because I was more efficient. And that little, maybe 6 percent of efficiency would translate into significantly more money.
If I could get one more party of eight, another party of 12, because I could take them and other people couldn't. And like I mentioned, over a four year, five year period of time, making an extra 20 to 30 percent a year. is like getting another year and a half of time working that you didn't actually have to trade time for money.
I just did it more efficiently. So I learned to communicate better. I learned to leave people with a laugh. I don't want to get stuck talking to you when we're having a deep conversation when all my other tables are waiting. So I had to make you laugh and shoot out of there. I learned to anticipate things were gonna go wrong.
I learned to say, hey, when I'm in the kitchen, I better grab all the other stuff before I go back out there. To save steps. And then when I got into law enforcement, when I got into being a real estate agent, when I got into other business opportunities that were inherently stressful, I had skills that allowed me to bear that weight where the other people who got into the same jobs just thought it was ridiculously hard and unreasonable to expect someone to be able to deal with that stress.
I
think that's why so many military people do so well when they, when they transition out. is they expect life to be hard. It's like growth
mentality. I talk about that all the time. Like for a real estate agent, one of the things we'll tell agents or investors is, Hey, you're going to make phone calls.
You're going to ask people if they want to sell a house. Well, if all you've ever done Joe is work at Starbucks and you wait for someone to walk in the front door and tell you the coffee they want. You see Starbucks employers that get all their feathers get ruffled because the person doesn't know what they want.
Oh my God, they're still not ready. Do you want a venti or a grande or whatever they're doing there? Right? The littlest thing. We'll throw them off that person. If I asked them to make 20 calls a day, feels like I'm asking him to an incredibly difficult thing. But if you ask an ABCL, can you make 20 calls a day and say this script?
They would look at you like, well, where's the work? Do I have to do push ups when I'm doing this? Are people shooting at me? Am I climbing a mountain? Am I swimming while I'm making these calls? Like, what do you mean that's my job is I just make 20 calls. And I learned through that industry that what you've done in the past will determine how you feel about what you're doing right now.
It is not objective. If you've done harder things in the past, when you're asked to do the new challenge, it will seem easy, and you'll be grateful. If you've done nothing hard in the past, what you're being asked to do now, like budget your money, save it, whatever the case would be, it feels unreasonably hard, and your subconscious will resist and say, I shouldn't have to do this.
Let's
talk about some of the measuring sticks. You go through some of the measuring sticks we talk about here all the time, like knowing your net worth statement, understanding your budget, getting comfortable with cash flow, but you've got a metric in here, David, which was, which I thought was, was a pretty fun one when you're measuring investments, you have one, one factor you call the headache factor when it comes to investments.
Tell me what the headache factor is when you're evaluating investment opportunity.
Yeah, so that came from the question of people saying, well, what is wealth? And basically, we measure wealth in three major categories. The first is your net worth. This would be like within real estate, the equity you have in a deal.
That's one way to measure wealth. The other would be your income. So from a real estate perspective, that would be cash flow. But it's very easy to find yourself working yourself to death in a job that you hate when you're miserable in life and you get a really good income. . Okay. So you have a high net worth, but did you win? Are you wealthy? You really need to ask yourself, how much do I enjoy doing the thing that I'm required to do in order to make money?
Because I know when I was playing basketball and I loved the sport, I worked harder than everyone out there, but I never resented having to do the work. I loved competing. I loved working to beat that other person or lift up my teammates. It was a hard work. Yeah, but did I hate it? Hard work doesn't have to be synonymous with miserable.
But if you made me do a job that I did not want to be doing, I will be the first to admit if you made me do something I don't want, I'm trying to figure out how quickly can I get out of this thing? And like, how, how fast can I get this over and done with? I think a lot of people making poor financial decisions.
get themselves into debt, end up in a job they don't like. On the outside, it looks like they're winning because they're making a good salary. But if they're not saving their money, they're stuck with the job they don't enjoy. They don't want to wake up the next morning. They get two days a week if they're lucky to have some kind of fun, and then they have to take care of all the other responsibilities of adulthood.
They're not winning. They have a headache factor. They don't like what they're doing for a living. And what I noticed specifically with real estate investing is too many people look at it like this magic pill to get them out of the life they hate. I don't like this job. I don't like this commute. I don't like whatever.
And I'd say, okay, so quit it and start a business. I can't. I got a car payment. I've got student loan payment. I'm house poor. I go out to eat all of the, this many times a week. Cause I don't like cooking. I need the job because I need the money and they're trapped. They've got the wolf by the ears. And they think that real estate investing is going to give them passive income and they're going to get out of that mess.
And it doesn't. In fact, more people lose money in real estate, trying to turn it into something passive because it's not just like your fitness isn't passive. Your friendships won't be passive. Your romantic relationships will not be passive. Anything that you stop paying attention to will fall apart. It will fall into disarray and you'll have to jump back in and build it right back again.
There's no one that says, I got really fit and now I have passive fitness. I don't have to go to the gym and I can eat whatever I want. It's a ridiculous idea yet. We will consistently sell people on passive income. You bought a house, you just let someone else handle it. And money's just going to come rolling in.
You can quit your job. No, my argument is if you do not like your job, instead of saying, I won't work hard because I hate this job, that's actually the person that should be working twice as hard to get out of that job. To earn the right to get a higher position or a better job that they enjoy more and their quality of life will go up.
You don't improve your position in life by sulking and complaining and saying, well, I hate this job. My boss is a jerk, so I'm going to rebel by being lazy. You just give away the leverage that you would have in that relationship with your employer who you are dependent on. To get money, again, we're coming back to when do you have leverage and when do you not?
When do you have power and when do you not? A way better approach is how do I get power? How do I make myself so valuable that this company couldn't run without me? You're going to get a raise at that point. How do I make myself so invaluable to this company that they could not do it without me? Or I make them so much money that I can ask for a 40 percent raise.
And they would be smart to give it to me, or they'll give me a promotion, or if they won't, I can get another job because I have the skills that will translate. That's the way that you build a better life for yourself. Not looking for real estate to be the savior, or getting yourself mired in something with a huge headache factor that you're not happy with.
There
are three different, uh, sections in this Pillars of Wealth project. Defense, Offense and investing. And you begin with defense. And there's a concept, David, in the defense part that I've only heard once. And I actually heard about, I heard this term on a documentary about that, that da Vinci painting.
There's a da Vinci painting that was the biggest, it was sold for more money than any other painting ever. And people think it might be fake, right? But they were talking about rich people and how they quote, store their money. And you use that term storing your money and I'd like you to take a second if you don't mind and help our stackers learn what this is because I think it's a, I think it's a really important concept because wealthy people think about where am I storing this wealth?
I love that you're letting me talk about it. I frankly think it's a shame that it doesn't get talked about more. It's incredibly important. The whole concept first hit me when inflation just ripped through our system because of all the money we printed. I don't know how much you or your audience follows like macroeconomics, but quantitative easing was devastating for the value of the dollar.
And what I found with real estate was that The price of your house could go up, like the little green arrow on Zillow could point up, so it was 500, now it's 520, which makes you think… I'm getting ahead in life. I am progressing. But if the value of the dollar dropped by 10%, that 500, 000 house dropped to 450, 000.
You could have lost a theoretical 50, 000 of purchasing power, but you think you gained 20, 000. The fact is we don't really know what a dollar is worth. It doesn't have an inherent value and it doesn't stay locked in place. It is complicated. Money is used primarily, it has three different uses. The first would be a means of exchange.
We can all agree. I give you a dollar is much better than I give you a lap. and you give me a car door and a carburetor. Uh, so it's useful in that way. It's also used as a means of account. So if you said, David, how much did that couch cost? I wouldn't say 77 chicken eggs and, uh, 14 two by fours, right? That could be accurate.
Although that, as
you said, that
might be truthful. Yes, exactly. But we, it's so inconvenient that we turn every, we convert everything into a dollar and say, well, this is what it costs in dollars, which becomes misleading because a 2, 000 couch could have been a 1, 200 couch five years ago, right? And when it's now a 3, 000 couch, but it might've lost value cause no one wants to pay for a used couch.
It's confusing. And the third use of money is it is a store of energy. Money holds value. So what I talk about in pillars is if you go work an eight hour day and you get paid a 20 an hour wage, assuming like we're just gonna leave taxes out, that's 160 of value that you were given. And you can store that energy that you traded your eight hours of work for.
in 160 that you keep in the bank, or maybe you go buy a pair of Jordans and you store the energy in those Jordans. Or you take a girl out to a restaurant and you trade that 160 of energy for a memory, I suppose. And if you don't marry the girl, what the hell do you have to show for what you just did?
When we look at money purely as a means of exchange, it makes sense to spend it on anything that you want. When you see it as a store of energy, you start to ask different questions. What if I said to you, Joe, would you want to work an eight hour day plus an hour of travel both ways? Plus time getting ready plus time decompressing.
So that's like 12 hours to get paid for eight. Or would you rather go out to dinner for in order to go out to dinner for an hour? You probably would say no, that's a dumb exchange. I'd rather make some hot dogs and watch the game with someone that I love and like tell some jokes and make them laugh or something.
When you think of it like that, it becomes very clear this is a stupid thing to spend my money on, but we don't think of it like that. So what I'm encouraging people to think about is where you place your energy matters. You can keep it in a dollar. Inflation may be ripping through the value of that dollar.
You can spend it on something which is even worse than keeping it in a dollar because that pair of shoes that you bought the minute you wear them aren't worth very much to someone else. And every time you wear them become worth less, you can spend it on expensive dinners. And all you really do is give your 160 to the restaurant owner who gets to keep say 40 of it after they pay everybody else.
And now they have that labor and that energy, or you can invest it into an asset that will hold its value or hopefully grow in value. which the most obvious one that I know of is real estate. And the reason that real estate works so well is not because we're as smart as we think we are. It's because the same thing that causes your money to bleed inflation makes real estate worth more.
So by taking your energy out of a dollar that's losing money and putting it into an asset like real estate, or a rare painting, or gems, or anything that is hard to replicate, You are ensuring that you will maintain that wealth for a longer period of time, or hopefully even let it grow. And some of these assets, you can improve the value of, you can put some elbow grease into them to make them worth even more.
And over time, that is how wealthy people become wealthy, but you need the money in the first place to do it, which is why I talk about saving money and making money and not just purely
investing. That's why investing, not surprising, is in the back of the book where a lot of the The get rich quick stuff has investing right away.
You know, forget about a savings account, David, you're not going to get rich there. Let's let's do, let's do something else. The book is called pillars of wealth, how to make, save, and invest your money to achieve financial freedom. Guys. We, we just barely, I could have talked David to you for 16 hours, but thank you so much for mentoring our stackers for the last half hour on this.
I think there's so much, there's so much valuable stuff we talked about here.
Thank you Joe. This is Rebecca from Connecticut.
Instead of stacking Hamiltons and Jacksons, I'd much rather be stacking Benjamins.
Big thanks to Mr. Green for joining us. OG, I love this theme of betting on yourself, right? Nobody's going to do it for there is no help coming. I love it when you have that attitude, there's no help coming, I'm going to have to find a way to handle this.
The only
easy day was yesterday, burn the boats!
That's
the spirit. I remember the first time that notion came to me, Joe. I was working at a company that had gone bankrupt through no fault of mine. And, weird, I was given a budget for parties! Anyway, the financial… Rescue firm that came in, it kind of took over in receivership.
The main guy sat down at the table and said, look, there's no more help coming. The people who are going to fix this are sitting at this table right now. And that, that really woke me up. I hadn't really thought of it in those terms. You sort of always feel like when you're personally working with a larger company, that there's some senior person above you that has the vision and has the plan.
Really, it's just you sitting around the table figuring it out, and I love that idea that you gotta count
on yourself. How many times have we talked about gratitude and what a huge thing having gratitude for all the help that you do get is? I think you also espouse much more of a gratitude mindset, OG, when you, if you think no help is coming to Doug's point, and then somebody does lend a hand, I mean, think about the gratitude you have when you're like, wow, I thought I had to handle this alone.
At some level, you know, you got to kind of pull yourself up by your own bootstraps, right? and take care of you and just go the way you want to go. You don't have to get permission or, or any of that sort of stuff. Right. It's like, just go.
I remember when John Hope Bryant was on the show and he said, you know, and that's not because it's fair or that it's going to be easier doing it yourself.
He goes, no, you do it yourself. It's hard and it probably won't be fair. There's going to be cronyism all around you. You might not be a part of that group. That means you need to work harder. Mike, it's a, it's
a great message. Fares where pigs win blue ribbons. Ah, that's not where you work.
Wow.
Wow, man, Doug bringing it today.
Laying down the
folksy kind of life advice
today. All right, back off, Mike Rowe. Hey, let's, let's throw out the Haven Lifeline and tackle some of life's most important questions yet have a deeper voice there. That's right. Oh, they're friends at Haven Life Insurance Agency, OG. They put what you. Value first, not what Doug values first, what you.
I'm still,
I'm still rolling through the last little bits of, uh, Halloween candy. So, yeah,
you're rolling. That's for sure. By now.
How many trick or treaters do you have, OG? Looking at the front of your house, it looked like you had it all set up. You were playing the game on, uh, the front of your house. Yeah, the
Rangers game.
Um, not very many. We're in a little secluded area. Plus it was like, I don't know, 64 degrees below. Zero Kelvin or something. I don't know. It was really, really, really cold. And,
uh, Doug, it was 64 degrees. That's what he says below zero that type of bully. It was 64 degrees. I don't know.
I feel like it was below zero Kelvin.
I'm not sure. Anyways, it was cold. So it was a little quieter than normal. So more for me, Doug.
How about you?
What do I value about how
many trick or treaters did you have a couple of weeks ago? Oh,
well. Zero in both locations. So where I normally am, I live in the forest. So if it's not Little Red Riding Hood, they're not coming to my door.
And by the way, Doug's trying to lure people there with candy constantly. I know.
And nobody still goes down the road. And then down closer to Detroit, uh, we only have houses on one side of the street. You know this, Joe. You came over with,
with Autumn and Nick. I'm just asking. It seems like there would be a bunch of people coming by that house.
And that's where you are right now.
Yeah, and there were zero kids. We never get kids. Kids are smart because they are all about efficiency We only have houses on one side of the street. So they can't get as much candy on my street So they go just like you and I did with the kids We go to the street behind us where it's just a typical neighborhood street and you
can rake.
My house has an uphill driveway And, uh, and, and so we got four kids all from the same, by the way, they, we, they came up with their parents on a golf cart, right? That is a, like, they're
not walking up that, that's what's wrong with today's youth. They're
not walking up that. The good news is though, we were prepared OG.
We were, I, you know, what if we, what if 700 kids showed up this year? We usually get, we usually get between three and eight, but what if 700 showed up? So I have made sure that we have enough. It's party
planning 101. You can never run out of food.
When the 30 gallon trash bag of candy finally gets whittled down, what's left?
Like, what are the little fun sizes that are the last ones to
get? And they just go right in
the trash. I only buy the stuff I like. When
you buy the pre mix, there's always one thing that's a little less favorite.
Oh, so I buy the Kit Kat Reese's mix, because those are the two, but they always have the It's not Reese's.
They always have the Reese's, uh, pumpkins. Reese's. Reese's it an apostrophe S. There's an E on the end. It's E. It's
Reese. Reese. The guy's name is Reese and it's his,
so it's Reese's. Mr. Reese? Mr. Reese, if you're listening Reese's, it's Mr. Reese. Yeah. Anyway, they have the pumpkin ones in there that are Okay.
What? They're not horrible. Yeah, I
know. Are they just shaped like pumpkin? Are they Yes. Flavored like pumpkin? No, they're shaped
like pumpkin. That's cool. I don't like them that much. No shape on the freezes.
I'll tell you what, here's the problem though with this. We're going to keep on just get on with it.
When you get the Easter eggs, the Reese's Easter eggs, or the pumpkins, the ratio is messed up. There's too much peanut butter. There's not enough chocolate when they do that. That's what I think. It's
exactly what I think. The cup. That's the perfect ratio.
Speaking of hold on before we
finish this from Haven life is with, Oh gee, he's like, are you guys actually doing a read for our company?
I just got
a special delivery here. It's too dad. Go Okay. To dad, love, Caroline, your only and favorite
daughter. Darter. Great school
system. I like how she has to clarify that even though she's the only, she still is the favorite. She's
what, 11th grade now? Full of candy. Oh, look at that. And a thank you note.
I see Twix, I see M& M peanuts, and I saw a Milky
Way. You are such a great dad to me. I love you. I got you a present. What do you losers think of
that? Aw.
You know, I think that spending time on that is why they made buying quality term life insurance actually simple at Haven Life. You go to stackingbenjamins.
com slash havenlife now, you get a free quote. Love what they're doing there because they're committed to offering a modern way to buy life insurance. Their application is simple. It's online. You get an instant coverage decision. Prices are affordable. You don't gotta wait weeks for a finish of this read or
for
a decision on your life
insurance.
The coroner is pulling the sheet up over the patient and Joe runs in the room. I can save it!
I got it. I got it. StackingBenjamins. com slash HavenLife now. You know you need life insurance. Uh, hey, uh, let's say hi to Adam. Adam, how you doing? Hi,
Doug, Joe, and OG. I have a question around estate planning. My parents own outright, A fairly significant plot of acreage here in the great state of O H I O.
My family and I enjoy using this property for hunting, fishing, and outdoorsy stuff. You know, all the things that Doug talks about, while O. G. rolls his eyes in the background. The property is very sentimental to me, and I would like to ensure that I own it when my parents, who are in their early 60s, eventually pass.
Neither of my two siblings has an interest in owning the property. So my question is, do you have any recommended approaches for how best to navigate the eventual transfer and or purchase of the land? I don't have the funds to buy it outright should something that happened to my parents in the next 10 or so years.
Should I look at doing life insurance on them with me as a beneficiary or should I just save my money and cross my fingers? Is there anything else that you could recommend in this process? My shirt size is probably one step above a shmedium, also known as a large. And one last note for Doug, since I said your name first, and really do enjoy traveling to your state, Maybe you can do me a solid and ease up on us Ohioans a bit.
We're not all that bad. Thanks for keeping me entertained in the mornings. Always appreciate the interviews and the book recommendations. Adam from Ohio.
Adam, great call. Especially for somebody from Ohio, I would have to say.
Here's the great news, is that property can't be worth anything if it's in Ohio, so…
Oh, God!
I'm just
kidding. I'm just kidding. Adam, Adam, note that none of this is coming from me. The good news, you don't have to save any money. This is a
bloodbath. No, no, no. I'm kidding. I just because we said about it.
So we have to it's all it's all actually super fun. We're I. I think as states, we're contractually obligated to have these back and forth.
I think we, we have to, uh, what was weird OG was of course you moved down to where we live now and there's the same stuff. It's not Michigan and Ohio. Now it's Texas and Oklahoma or it's Arkansas and everybody, whatever, whatever it might be. Uh, let's talk about how to handle this OG. Cause I can think of a few ways.
He mentioned one, do I buy? Life insurance, do I save up for it? I've got a couple thoughts, but what do you what's going on in that noggin?
Well, I mean a couple of things firstly You're right to think about it now The downside is or I guess upside probably would be the likelihood of having to solve this problem Sometime in the next 30 years is pretty low unless of course your parents need the money From the property, right?
Like if they're like, okay, we're out of money, we're going to go sell the hunting lodge. It's like, whoa, whoa, whoa, timeout. That could be an issue. But if it's like just part of their estate and it's kind of just a family thing that's been around a long time and may not need the cash and, uh, may not ever come up for sale.
So then you're talking about it from an estate planning standpoint and there's a couple of ways to handle it. Firstly, having property in a trust where there's gonna be multiple trustees is always gonna turn out to be a giant train wreck. Because some person is gonna say I think we need a new roof and one person's gonna be like, but I don't have any money for a new roof.
I'll pay you back next Christmas. And then somebody's gonna be like, I want it all summer because I'm gonna bring my family up and you know, it's like it's just gonna be this big thing. So I think you really need to settle with your siblings and with your parents as their property about what their vision is and what yours is because it could be a scenario where it's like, okay, in the estate plan, we'll give the land and the property to Adam.
We'll give the IRA to Becky and the other IRA and the other stuff to John or, you know, whatever it is to kind of keep it even. And I think there's also a scenario where you have to consider that if there's some large disparity, right? Where you go like, Hey, the property's worth a million five. Yeah. Mom's only got a hundred thousand in the IRA.
Like how are we going to deal with that? And, and the only answer is you got to go get a loan or write a check, right? Because again, back to that, we don't want to have like multiple owners if possible. Cause again, one of them might be, I want to borrow money out of it. I, you know, it's just going to be confusing.
So. I think you've got a lot of time, hopefully. Mom and dad are 60, you said, so you have probably 30 years before this kind of comes to fruition. But it would be a good idea to kind of put it out there with, with them as well as, as well as with your siblings and, and run through a financial plan of like, well, How do we think this is going to end in 30 years from now?
See where the money is, and if it's going to be able to be divided evenly, or if you have to think up new ways to deal
with it. Yeah, I have, I have a little experience with this exact scenario, and you nailed one aspect of it, OG, which is… Oh, just one, okay. You did, because I think there's a second part to his question that we haven't addressed yet.
It's, even though you have siblings who, I think you said, don't have an interest in the property, They have an interest in what they see as a big bag of money sitting in the woods, right? And so, if the other assets in your parents estate are not… Uh, and their financial estate are not roughly equally valued.
OG's right. You gotta find a way to make them whole and if there's a big disparity, there may not be another way other than to liquidate everything and then divide it equally. That's what, that's what the experience, what our experience
was. Well, he may be able to take out a loan at that
time. And would you suggest he takes out the loan not to purchase the property, but to pay off the Siblings?
I mean, what, what's he using that money for in the loan? For
the, uh, how many, did he say how many siblings he has? I just assumed three. Maybe it's, yeah, yeah. So if it's three of them together, then he needs to buy two thirds of them out. Yeah. Uh, so he will need a loan to pay off the two thirds of them.
Right. Or to fill out the amount of inheritance that he won't receive. Because, you know, this was the most, uh, this was the biggest piece of mom and dad's
estate. And the other thing that OG also nailed was talking about it explicitly in advance because the family that I Was a part of when this happened did not do that.
Yeah, it's always and it's
always
kind of sort of uh, Yeah, it's kind of the understanding. Summertime porch discussions. Uncle Bill would handle this and you know that kind of weird stuff Just be very
straightforward. I will often see Doug that they will do to appraise that property They will put right in the estate planning documents that, you know, he gets first right of refusal to buy the property and to pay off everybody else.
And to fairly value it for the estate, they will get, what's your number, OG, two, three appraisals, whatever the number of appraisals is. Yeah, just a couple. Sure. Yeah. They either take the middle one or they, they get two and find the middle ground between the two. One of those two approaches works in every state that I've seen.
That's
another aspect is how do you agree on a price? So that's part of it. But the, I think we've talked about this in the not too distant past on the show, but am I correct in remembering that the one thing you don't want to do is buy that property or have your parents sell it to you for a dollar?
Amen. Right. Cause then you, then you have huge capital gains issues later on.
Right. Joe said it. Yeah. Amen. No, you don't because if this property has been in the family forever, you know, or just even one generation, mom and dad bought it for whatever. Now it's worth some bigger number. The only way that you get to inherit it at that higher value is if you inherit it at that higher value.
If you have a transaction, you've just said to the government, now I'm the owner of this at X price, whether it's a full market value price or not. It'd be foolish to, unless they need the money, right? Obviously there's some estate planning issues there, whatever, but. It would be foolish to buy something from mom and dad that is of value, you know, if they're just going to will it
to you anyway.
Can I take a second to say that, uh, we just heard halfway through the Haven Lifeline read OG getting this, uh, gift from his daughter and his self control is literally zero. Like he's in the middle of answering this question while he's already gobbling on the stuff. Peanut M& M's.
Adam, he was chewing the entire time.
Peanut M& M's wait for no man. Oh, great. Amen.
Uh, anyway, so, uh, completely agree, Doug, uh, we see that all the time and, um, it is a huge mistake. You get a step up in basis at that point. Are you
chasing peanut M& Ms with a peppermint Oh my god, what are you doing?
It all goes, it all turns to the same inside the old
gullet.
Your head is going to explode. Just go eat some toothpaste now. That's
disgusting. These guys, Adam, don't even care about Ohio anymore the second that we get into a chocolate fight. Like, I don't care where he's from. We're going to talk about chocolate now. I would have preferred it to be in the freezer,
honestly.
Uh, stackyourbenjamins. com slash voicemail if you would like us to answer your question. There's one more part of this we didn't address, OG, which is buying life insurance on mom and dad. That's a way to plan for this, but pretty, pretty
work to do. And it'd have to be a permanent policy because you don't know how long they're going to live.
And that makes it even more pricey. So I think working it out with the, with the siblings
can be a lot easier. The only good thing it does, Adam, is two things. Number one, you get to decide what the value of that property is going, what the exchange amount is going to be. So you know, okay, this is what I'm buying the thing for, which means you're going to come to an agreement with your parents about how much that exchange is going to be.
To Doug's point earlier, that may or may not be the fair market value in the future, which could create some tax problems potentially later on. Uh, probably
not. Think about the potential issues of you decide that the property is worth a million bucks. And then somebody comes in and finds diamonds on the property or oil or something and now it's worth 10 million.
Your siblings are going to be peed off that you get to get it for a million. Likewise, you're going to be peed off that you have to have though. Yeah, you're like, well guys, it sucks to suck, but I'm rich. So, contract's a
contract. You, you whiners can go. I'll have my people call you
or the other way around, right?
I'll pay for all your therapy. I think it's worth a million and then you find out that it's on a landfill or something and it's worth half that. You know, it's like, I think, I think it's a good idea to have it valued in advance just to kind of get an idea of what you're looking at, but you can do
that on Zillow.
The only thing that solves Adam though, is it does solve, if you listen, if you don't want to take out a loan, You do want to make payments toward having that money available to put into the estate later. A life insurance policy, you know, you're looking to OG's point, maybe depending on their age, 400, 500, 600 a month.
that you're going to put toward that if you want to make sure it lasts forever. So, um, uh, you're going to have this payment go on and on and on forever. But if you don't want to, if you want to avoid the loan and you want to lock down the amount that he's putting toward it, oh gee, well then that's where life insurance can work.
But I'm with you. I don't think I'd, I'd do that approach either. Again, stackingbenjamins. com slash voicemail. If you've got a question for the show and, uh, Adam, we're sending you a, uh, one size. Bigger than a shmedium all the way to Ohio. All the way to Ohio and actually
I have our crash research team Find out if that's the longest Haven life segment we've ever had It very well might be
we do have a quick segment coming up.
Welcome to the back porch This is the last segment of the show. We always begin it with the community calendar. What's going on in our community,
Doug? Yeah, I want to make sure though. I'm gonna cue it up for everybody Here's what we're gonna talk about But we are absolutely getting to the back porch like the good part about the back porch because I don't want to miss out On OG's traumatic childhood fire story, but before we get there, uh, well, I'm going to remind everybody again, as I did on Monday, we've got a great Instagram live tomorrow night, tomorrow afternoon.
If you're, uh, you know, being, uh, specific about it, Andy Hill, five o'clock tomorrow, Instagram live. You know, he brings great, great stuff about family, kids and marriage and money, nicest guy in, uh, personal finance. And yeah, I'm including. You two in that. He's nicer than you. I think that's
good. I think that's, that's correct.
That's easily correct. So tune in for that. Hop on your devices, your phone. Get on Instagram Live tomorrow, 5 o'clock Eastern. And we're getting a bunch of great reviews. I didn't talk about this on Monday, but I want to read part of one of them off today. We got a review from EK1106. So apparently we're getting Reviews from droids on the planet Tatooine.
He says, EK1106 says, it's David Letterman show on finance, life and trivia. My favorite shows are the Friday shows when all of the regulars are together. Joe, OG, Lynn, and Paula. Lots of laughing and learning. Emphasis on that throughout the shows. Add, add the interesting guests and Doug's trivia. It's a great listen.
So thanks EK1106. A couple of others, but I want to move on. Um, basement discussions. We had a, uh, Pretty lengthy question a couple of weeks ago, week ish ago, about rolling over IRAs, simple IRAs, Roth IRAs. And so, uh, interested to see the responses on that from our community. But I'll tell you what, if you ever put something out there, a real serious question like that, and you didn't get a good, clear answer.
That's the war and peace, the war and peace of questions.
Yeah, this particular one is, is pretty lengthy, uh, if you, if you don't get what you're looking for anonymous, plus the person posted it anonymously, but if, if anonymous does, if you don't get the answer you're looking for. Call into the lifeline.
Call into the Haven lifeline. Um, and if you're not from Ohio, it'll be a lot quicker than the one we just had. And, uh. If
it doesn't have to be random candy day. Right. At OG's
house. Right. So that's, that's one of the discussions going on in the basement right now. Um, but can we, can we finally just crack the beer?
and talk about I think it's time. And hear OG's fire
story. OG. Sorry,
I wasn't listening. I'm just kidding. I'm just kidding. I know. I know. I was joking. I'm joking. Fire. Fire. Fire. The, uh, yeah, I mean, it's not that exciting. It was super scary, obviously. But, uh, my brother, my younger brother, not steak brother, but my younger brother, older than steak brother, anyways, uh, was a fire bug.
And so he liked to light stuff on fire. So one, Saturday morning, we were watching cartoons. I was in fourth grade and he was in second and, uh, he was lighting popsicle sticks on fire, you know? Like, shhh, lightin em, and then, whoo, blowin it out. Shhh, lightin em, whoo, blowin it out, right? And somewhere during all that, I said to him, or he just figured out on his own, this would be a bad thing to have dad find out.
Cause my dad on Saturday mornings would hang out in the kitchen and listen to the radio and just sit at the table and read the newspaper and drink coffee while mom was sleeping. So he went upstairs and threw out his evidence into the trash can, you know, cause didn't want to have burning, you know, popsicle sticks in the, in the living room.
And sometime thereafter, maybe like 30 minutes or so, he went up there and, uh, uh, opened the bathroom door. And saw that the bathroom was engulfed in flame, and then ran downstairs and didn't tell anyone. So, uh, turns out you're not supposed to put popsicle sticks that are smoldering in a wicker wastebasket in the bathroom full of tissue paper.
Who knew? Who knew? That's weird. So, in very short order, of course, now, you know, there's all this fresh air going into the, uh, to the, uh, otherwise sealed room, you know, by it being in a bathroom. Or, mostly sealed, I guess. And, um, uh, and we started hearing this pounding noise. I was like, you know, and my dad yelled from the kitchen.
He's like, you know, knock it off. Your mother's sleeping. Kind of look at each other. Like what the hell is he talking about? Happens again. And he goes, I said, knock it off. Your mother's sleeping. We're looking at each other like. What is he yelling about? We're
not, I'm not doing anything. You
know, third time happens.
He comes out, you know, my dad was pretty, pretty rough. And, uh, I was like, if you SOBs do that, you know, uh, we're looking at each other, like we're not
doing
anything. And it happens
again,
while he's standing there. We're like, ah, see, wasn't us, you know, like, ah, loser, and it just, so I, I don't remember how I got there, but I just kind of took three steps around the corner, which is where the stairwell was, and I could see all this smoke coming down the stairwell.
And then I said, uh, Dad, and he ran up the stairs and grabbed, grabbed my mom out of the, out of her bed, out of her bed and ran down the stairs. And we went across the street to the neighbors or went next door to the neighbors, actually. And, um, what was happening, what we didn't know was that it was my mom.
She had inhaled a lot of smoke. She was disoriented. She was pounding on the window to try to open the window. That was the noise, which obviously is a great thing that she wasn't able to do that because had she done that, it would have forced a whole bunch more air into the house. Yeah. It was also the middle of winter.
It was the end of January, you know, so everything was sealed up so that you can kind of got that negative pressure thing going on. So it would have been a pretty, a pretty, uh, Catastrophic thing. Um, I do remember my mom running outside in the nightgown, basically sticking her head in a pile of snow and I'm like, well, that's kind of weird, but you know, she was like just trying to breathe and all that, all that other sort of jazz went to the neighbor's house while we were sitting there at the neighbor's house.
Uh, they called the fire department obviously. And And I just looked at my brother and I was like, what did you do? Cause I knew, I knew it had to have been something that happened with him. And he's like, I didn't do anything. So the fire department shows up, take care of the business. And then the fire chief comes down and he's sitting at the neighbor's house.
You know, this dude's, I mean, he's full on. Battle gear, right? It's winter, so he's got the heavy winter stuff on, the oxygen mask, the helmet, the gloves, the axe, you know, it's like central casting. Superhero. And he takes his hat off, and he's like, and he kneels down next to my brother, and he goes, son, do you have something to tell us?
And he just, I'm
sorry,
I'm sorry,
and I'm like, I knew it. I
knew he was a troublemaker, we should leave him.
Anyway, so what was it? The
firemen hold up a great popsicle stick.
No, no, that was incinerated as with everything else in the upstairs. So it was just an upstairs, I mean, just, just an upstairs fire. So we were able to move back in as the construction was working after several months.
The most interesting thing out of all of that was I was in fourth grade. My brother was. in second grade. And, you know, mom went to the hospital, obviously she had smoke inhalation and all that stuff. And they're like, okay, we got to do some x rays. Are you pregnant? And she goes, no, of course. I mean, I guess anything's possible.
And they're like, well, before we zap you with a bunch of. you know, x ray stuff. Oh, we're going to take… and you're pregnant.
Oh, wow. So my,
my aunt, who had also recently had a house fire within the previous 45 days, obviously the news spread in the family. So she came to the hospital to help her sister. And the doctor says, you're pregnant.
My aunt goes, I'm the first to know. I'm the first to know. And then the curtain opens and my dad goes, first to know what?
And his reaction could be summed up like this.
Oh, that becomes the story of Steak Brother.
Wow, that's a story.
Okay, Doug. Besides that, what should we have learned today? I can't even
think anymore. I'm pretty focused on. That was like a Hollywood story. That's amazing. But I'll take a shot at it, Joe. First, take some advice from David Green and remember that every dollar you earn is yours to keep.
Second, take some advice from Adam Borrowey and dispose of your lithium batteries. And watch those e bike batteries especially. But the big lesson… If you're gonna name your restaurant after someone, give me a call. I'll give you a great deal on the rights to my name. Heck, there's already a Carl's Jr. You could own your own Doug's Sr.
Home of the Doug Burger and the neighbor's nuggets. Yeah, that's it! The neighbor's nuggets! I love it! Thanks to David Green for joining us today. You can hear more from David on the BiggerPockets podcast, wherever you're listening to me right now. We'll also include links in our show notes at stackingbenjamins.
com. Thanks to Adam Borrowey for joining us. You'll find more fire safety tips for the whole family at closeyourdoor. org. And we'll have even more resources in our show notes at stackingbenjamins. com. This show is the property of SB Podcasts, LLC, copyright 2023, and is created by Joe Saul Sehy. Our producer is Karen Repine.
This show was written by Lisa Curry, who's also the host of the Long Story Long podcast, with help from me, Joe, and Doc G from the Earn Invest podcast. Kevin Bailey helps us take a deeper dive into all the topics covered on each episode in our newsletter called The 201. You'll find the 411 on all things money at The 201.
Just visit stackingbenjamins. com slash 201. Wonder how beautiful we all are? Of course, you'll never know if you don't check out our YouTube version of this show, engineered by Tina Ichenberg. Then you'll see once and for all that I'm the best thing going for this podcast. Once we bottle up all this goodness, we ship it to our engineer, the amazing Steve Stewart.
Steve helps the rest of our team sound nearly as good as I do right now. Want to chat with friends about the show later? Mom's friend Gertrude and Kate Youngkin are our social media coordinators, and Gertrude is the room mother in our Facebook group called The Basement. Say hello when you see us posting online.
To join all the basement fun with other stackers, type stackingbenjamins. com slash basement. Not only should you not take advice from these nerds, don't take advice from people you don't know. This show is for entertainment purposes only. Before making any financial decisions, Speak with a real financial advisor.
I'm Joe's mom's neighbor, Doug, and we'll see you next time back here at the Stacking Benjamins show.
What are you still doing here? The show is over. Go home.
✕
Join 9K+ Stackers improving their money savvy.