What does it take to make it to the podium with your pocketbook? Olympic silver medalist Lauryn Williams knows. She's not only the host of the Worth Listening podcast, but also a financial planner…and more important for today's specific pre-Olympics show, silver medalist in the two woman bobsleigh. She'll talk about the keys to winning with your money on today's show!
In our headlines segment, it's tax time, and CPA Craig Cody joins us to help you get organized for this year's tax-prep fest. What are the areas most people miss? How do you make sure all the "I"'s are dotted and "T"s crossed? He's got you covered. We'll of course have more from the world of financial planning, throw out the Haven Life line to  lucky listener Johnny, who wonders about rolling his old retirement fund into his new pension. We'll also answer a listener letter from the mailbag and score with some of Doug's delightful trivia, and more.
Thanks to Harry's for supporting Stacking Benjamins. Get your Free Trial Set – go to Harrys.com/SB
Thanks also to MagnifyMoney.com for sponsoring today's show. Compare, ditch, switch and save on student loans, auto loans and more at StackingBenjamins.com/MagnifyMoney.
Subscribe below.
Show Notes:
<> Open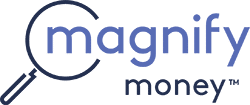 Compare checking, savings, credit cards, and loans before switching. Magnify Money makes it super easy to compare, switch and save.
Harry's 
Thanks to Harry's for supporting Stacking Benjamins. Get your Free Trial Set – go to Harrys.com/SB
Check out Harry's Free Trial Set
<> Headlines
Tax Tips (with Craig Cody)
<15:16> Lauryn Williams
 
Check out Lauryn's podcast at: Worth-Winning.com
Follow Lauryn on Twitter: @worth_winning
<36:01> Doug's Trivia
In 1988 the Jamaican bobsled team became famous in the film Cool Runnings, making THEIR debut down a mountain. Which OTHER star recently depicted in a major motion picture had their big moment in that SAME Olympics?
<41:53> Haven Life Line

Need life insurance? You could be insured in 20 minutes or less and build your family's safety net for the future. Use StackingBenjamins.com/HavenLife to calculate how much you need and apply.
Johnny is being offered a pension from his new job. Should he rollover his 401k into the pension?
<47:18> Letters
Need help with your financial plan? Use this link to schedule a meeting with OG: StackingBenjamins.com/OG
What are Joe and OG's thoughts on the military's new Blended Retirement System?
✕
Join 9K+ Stackers improving their money savvy.