Martin Small from iShares joins us in the basement to talk about ETFs. How exactly do exchange traded funds work? How do they receive special tax treatment? When should you NOT use an exchange traded fund? What are some hidden gems Martin likes? We'll discuss all of this and more on today's episode.
Also, we share headlines about student loans and ANOTHER new robo-advisor, throw out the Haven Life line to John, answer your letters, and more!
Special thanks to  SoFi and Magnify Money for sponsoring our show!
Subscribe below.

Show Notes:
<> Open
From student loans to personal loans and mortgages, lower your interest rate with a strategy involving SoFi. You need a good credit score to qualify.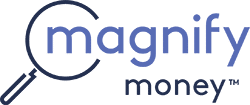 Compare checking, savings, credit cards, and loans before switching. Magnify Money makes it super easy to compare, switch and save.
<5:29>Headlines
<16:05>Martin Small

Check out iShares at: iShares.com
Follow iShares on Twitter: @iShares
<33:52>Doug's Trivia
What's the number one imported good into the United States?
<33:50> Haven Life Line
Need life insurance? You could be insured in 20 minutes or less and build your family's safety net for the future. Use StackingBenjamins.com/HavenLife to calculate how much you need and apply.
John asks a question about wills vs trust.
<> A Letter From the Mailbag
Pam sends in a letter about social security.
Need help with your financial plan? Use this link to schedule a meeting with OG: StackingBenjamins.com/OG
<> Join us Wednesday
We're talking Super Bowl betting with Joe Gagliani.
SaveSave
✕
Join 9K+ Stackers improving their money savvy.