Will you bank in the future the way you did in the past? What role will emerging financial systems like crypto and FinTech have in the future? Senior Brookings Fellow Eswar Prasad joins us today to talk about the future of money. He will share his opinions along with a look back at how we've gotten to the point we are at today.
During our headline, it looks like some managers may be cheating on their target date fund management scheme. We'll dive in to asset allocation and target portfolios today. The popular 60/40 portfolio used by many investors has some investors questioning if the returns are enough to reach their goals. We talk about ways some fund managers are trying to boost those returns. And we'll throw out the Haven Life line to Justin who is working towards his CFP® certification and wants Joe and OG's advice when job searching. Doug will also share some of his trivia.
Enjoy!
We couldn't bring you three shows a week without our sponsors!
Navy Federal Credit Union
If you're an active duty service member, veteran, D-O-D civilian, or military family member, you can join Navy Federal. That means if you've served in any branch of the military–you can join Navy Federal Credit Union. You could pay no fees, get low rates and rate discounts, plus earn cash back and grow your savings. Visit NavyFederal.org for more information.
Discover
A big thanks to Discover for supporting Stacking Benjamins! Discover matches all the cash back you earn on your credit card at the end of your first year automatically with no limit on how much you can earn. Learn more at Discover.com/yes.
T-Mobile for Business
At T-Mobile for Business, unconventional thinking means they see things differently, so you can focus on what matters most. Their unique approach has made T-Mobile for Business the leader in 5G, #1 in customer satisfaction, and a partner who includes benefits like 5G in every plan. So you get it all. Without trade-offs. Unconventional thinking. It's better for business. T-Mobile for Business.
Omaha Steaks
Picking the right holiday gift can be hard, but it doesn't have to be. Don't worry about planning, because every step of the way a dedicated concierge will assist you, making the process of ordering simple and easy. Visit OmahaSteaks.com/BMT and you'll get free shipping volume discounts and customizable options to fit your needs. Send Omaha Steaks. It's just good business.
---
Our Headlines
---
Our Tik Tok Minute
Eswar Prasad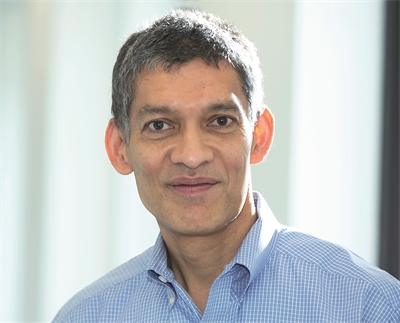 Big thanks to Eswar Prasad for joining us today. To learn more about Eswar, visit his website and get a copy of his book The Future of Money.
---
Doug's Trivia
How many books are in the Game of Thrones series?
---

Need life insurance? You could be insured in 20 minutes or less and build your family's safety net for the future. Use StackingBenjamins.com/HavenLife to calculate how much you need and apply.
Justin is studying for the CFP® exam and is teaching a budgeting course at his local library in the meantime. He wants to know if his certifications and/or the budget course will help him land a job once he passes the CFP® and starts applying for jobs.
---
Want more than just the show notes? How about a guide with STACKS of related, deeper links?
Check out The Stacker, our email that comes with every Monday and Wednesday episode, PLUS a list of more than 19 of the top money lessons Joe's learned over his own life about money. From credit to cash reserves, and insurances to investing, we'll tackle all of these. Head to StackingBenjamins.com/STACKER to sign up (it's free and we will never give away your email to others).
---
Written by: Brooke Miller
Miss our last show? Listen here: One Powerful (and simple) Tool to Reach Your Goals
✕
Join 9K+ Stackers improving their money savvy.