It only takes a moment watching the news to learn what David Gergen already knows: our current leaders have failed us. In some ways, it isn't their fault; growing up during the Vietnam conflict, many of our leaders grew up in a deeply partisan country and have lead from that divisive position. However, Gergen, who served not one but FOUR US presidents…from both parties (Nixon, Ford, Reagan and Clinton), believes that our youth CAN be great leaders. How? We'll chat with him today about leadership, service, and how you could be the person who helps many around you stack more Benjamins.
In our headline segment, both Jamie Dimon at JP Morgan Chase and Elon Musk are clanging the warning bell that bad times are ahead. Should you be worried? OG has opinions…and it probably isn't what you think. We'll also throw out the Haven Life line and tackle some of Doug's amazing trivia. Just another average day (you know…with a dude who's overseen and advised the making of The West Wing…) of the Stacking Benjamins Show.
Enjoy!
---
Our Headline
---
David Gergen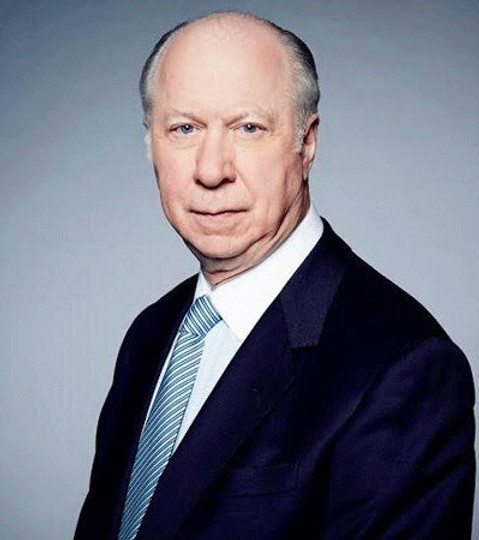 Big thanks to David Gergen for joining us today. Grab a copy of his book Hearts Touched with Fire: How Great Leaders Are Made.
---
Doug's Trivia
In 1984, an anti-trust suit broke up one of America's biggest companies into 7 different ones. Which company was it?
---

Need life insurance? You could be insured in 20 minutes or less and build your family's safety net for the future. Use StackingBenjamins.com/HavenLife to calculate how much you need and apply.
Ron wants to know more about goals-based investing.
---
Want more than just the show notes? How about our new newsletter with STACKS of related, deeper links?
Check out The 201, our email that comes with every Monday and Wednesday episode, PLUS a list of more than 19 of the top money lessons Joe's learned over his own life about money. From credit to cash reserves, and insurances to investing, we'll tackle all of these. Head to StackingBenjamins.com/the201 to sign up (it's free and we will never give away your email to others).
---
Written by: Brooke Miller
Miss our last show? Listen here: Are Workplace Clashes Ever Worth It? (with Gabe Karp)
✕
Join 9K+ Stackers improving their money savvy.