You're the best judge of your own success, and if you want a great career, study people who've already climbed the mountain. While she's still climbing, Lisa Sugar, the founder of the PopSugar family of online properties and author of the new book Power Your Happy, joins us to talk about how she went from a camp counselor to running an online powerhouse. Whether you work a 9-5 job and want to do better or if you're interested in entrepreneurship, this interview is for you.
Because we're talking entrepreneurship with Lisa, we shift our attention to investments and taxes in the headline segment. Looking to avoid a time bomb in your portfolio? Chasing better dividends? Today we'll talk about the "tax triangle" and about a measurement of dividends you hadn't considered.
PLUS we have a Hotline call, your letters, Doug's trivia, and more!
Special thanks to  SoFi and Magnify Money for sponsoring our show. Support the companies that support us AND help yourself along the way.
Subscribe below.

Show Notes:
<> Open
From student loans to personal loans and mortgages, lower your interest rate with a strategy involving SoFi. You need a good credit score to qualify.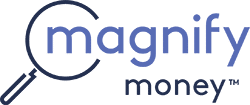 Compare checking, savings, credit cards, and loans before switching. Magnify Money makes it super easy to compare, switch and save.
<>Headlines
<>Lisa Sugar
Say hello to Lisa on Twitter: @lisasugar
Check out Lisa's flagship site at: POPSUGAR.com
Buy the book from our Amazon link AND help the show:

<>Doug's Trivia
A study has shown that happiness rises until you reach a certain amount of money, but then doesn't rise anymore except due to other factors. So, exactly how much money represents that "happiness barrier?"
<>"OG is taking clients" hotline
Joe – Big blemish on my credit report…how do I remove it and what should I do about future debt?
Need help with your financial plan? Use this link to schedule a meeting with OG: StackingBenjamins.com/OG
<> Letters
Dave – Responds to us with a thoughtful letter about basic income.
<> Join Us Wednesday
Liesa Peterson's life changed when a man suddenly pulled out a gun. What happened? How did her life improve? Lisa (host of the Art of Abundance podcast) shares the harrowing story and how fear freezes us both financially and otherwise, on Wednesday's show!
✕
Join 9K+ Stackers improving their money savvy.