If you planned for late summer or early fall travel at the beginning of the year (or heck, even the beginning of summer), your budget now looks ugly. Although gas prices have retreated, they're still significantly higher than only a few months ago. Airline fares are sky high, and hotel pricing plus rental car fees have also seen inflation.
Today we're coming to the rescue of those travel plans, ditching our normal roundtable format to bring you some hacks and tips to save you money and keep more of the fun when you vacation. Chris Hutchins from the All The Hacks podcast joins us to share travel tips that could save you tons of time and money. Then George Igoe from the popular Million Stories series George Goes Everywhere shares fun ways to spend less but get the same enjoyment out of your travel experiences. He travels around the country visiting various cities for a weekend on a measly $100 budget. He shares how he does it and how you can too.
Enjoy!
---
Our Special Guests
A big thanks to our two special guests today for joining us and sharing all their travel hacks!
Chris Hutchins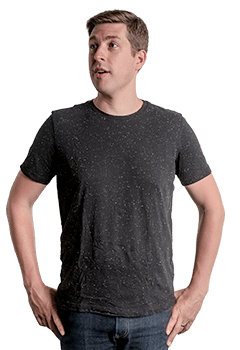 Another thanks to Chris for joining us. For more travel and life hacks, check out the All The Hacks podcast.

George Igoe
Another thanks to George for joining us today. Check out all the George Goes Everywhere videos on Million Stories.
---
Doug's Game Show Trivia
Today is national hammock day and I stumbled upon the website of Normandie Law Firm and a page titled Hammock Accident Injury Lawsuit Attorney. Says here, "a lazy afternoon in the sun can quickly turn into a nightmare." Awesome. Is nothing safe and innocent anymore??? My question is, what's the largest settlement the Normandie Law Firm lists for a shoulder and back injury?
---
Miss our last show? Check it out here: Future of Investing (is now!)
Written by: Brooke Miller
✕
Join 9K+ Stackers improving their money savvy.