How do you take care of your money? Is it dollar by dollar? Or do you swipe plastic (like we used to), hoping that the math in your head has worked out? Today we'll help you take control with a discussion about creating a budget meeting, changing your money mindset, and gaining the confidence you need to drive your goals. It's a powerful show and we're excited for you to hear it.
Featured Guest: Cat Alford
Catherine Alford joins us tomorrow and shares tips to help you take control of your life by utilizing the skills you already use everyday. Cat's new book, Mom's Got Money: a millennial mom's guide to managing money like a boss has strategies, tactics, and ideas anyone can use. From money meetings, to making small changes in your decisions leading to big habit and money improvements, there's plenty of options right within reach.
Do You Really Own Your Virtual Investments?
Let's assume you're fully funding your other retirement vehicles and you're interested in putting some fun money into NBA Top Shot. (Which is a new blockchain virtual sports card marketplace… thing. More on that HERE).
Anyway, you actually made a nice profit and want to cash out… and here comes the headache. You realize it'll take months for your gains to become liquid, but you need cash yesterday. What now?
It doesn't matter if you're investing in a Traditional or Roth IRA, annuities, virtual card trading marketplaces, or anything else – always make sure you understand what you're throwing your hard earned Benjamins in. We explain more during our headlines.
Vacationing Next Year? Buy Now!
In our own little version of market timing, all signs point to "recoup lost revenue" when it comes to the airlines industry. If you're sure you'll travel next year, it might be good sense to buy that ticket now. We discuss travel, airlines, and more during our second piece.
The Haven Life Line: Terrible 401k Options? Here's What To Do
Kyle calls in and tells us he has terrible 401k options. His workplace plan offers one mutual fund, and a host of high expense ratio plans. While he invest some cash for the company match, most of his contributions goes towards his IRA. Kyle asks: what should he do in this situation? How can he get his workplace to offer better plans?
As always, we'll save some airtime for Doug's trivia.
Enjoy!
---
We couldn't bring you three shows a week without our sponsors!
Navy Federal Credit Union
If you're an active duty service member, veteran, D-O-D civilian, or military family member, you can join Navy Federal. That means if you've served in any branch of the military–you can join Navy Federal Credit Union. You could pay no fees, get low rates and rate discounts, plus earn cash back and grow your savings. Visit NavyFederal.org for more information.
Discover
A big thanks to Discover for supporting Stacking Benjamins! Discover matches all the cash back you earn on your credit card at the end of your first year automatically with no limit on how much you can earn. Learn more at Discover.com/yes.
Talking Real Money
Co-hosts Don McDonald and Tom Cock deliver straight forward, honest, advice on building the wealth you need for a more secure future. You can listen in wherever you listen to podcasts, or at TalkingRealMoney.com.
---
Our Headlines
---
Featured Guest: Cat Alford
A big thanks to Cat Alford for spending some time with us today. For those of you unfamiliar, you can hear her story below in the video below: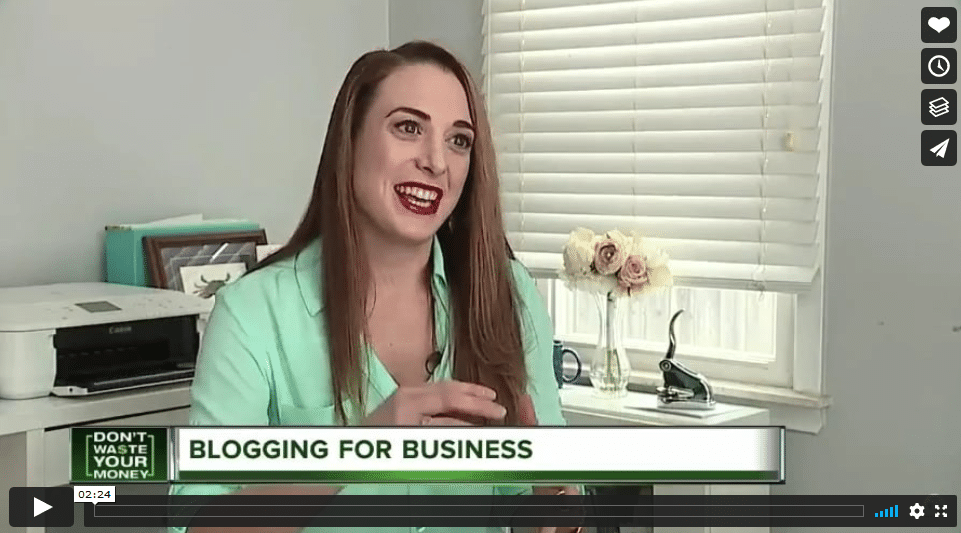 Find everything Cat is up to, including her book Mom's Got Money, below:
---
Doug's Trivia
Doug tells us The Simpsons made their on-air debut on this date in 1987. In honor of the family, and Homer's job at the Springfield Nuclear Power Plant, here's Doug's question:
Which form of energy powers more of the U.S.: wind or nuclear?
---

Need life insurance? You could be insured in 20 minutes or less and build your family's safety net for the future. Use StackingBenjamins.com/HavenLife to calculate how much you need and apply.
What should you do when your workplace has terrible choices for your 401k?
---
Written by: Richie Rutter-Reese
Did you miss Friday's show? Listen here: From Frugal to F**K It?
✕
Join 9K+ Stackers improving their money savvy.