Thinking about retiring early but you're stuck in neutral with your debt? Maybe it's time to change your money habits. Deacon Hayes (recent winner of the Plutus' Blog Of The Year award), joins us to tell his personal "getting his money act together" story, that YOU can also use to get out of debt and start on your road to early retirement. Then we talk about retiring early, the topic of his new book. From investing in stocks to real estate and business, we cover MANY avenues you can use to work like Deacon, who's on a path to financial independence in his early 40's.
In our headline segment today we'll tackle a story about an icon who just sold nine figures worth of stock. What does this have to do with your portfolio and investments? It has a LOT to do with you, if you're accumulating stock in a single company. We'll also detail a recent shopping trend.  How much has online shopping overtaken the Black Friday experience? What does this mean for your holiday shopping this year? We'll discuss it on today's show.
We'll also throw out the Haven Life Line, answer a listener letter, and also try to answer a tough trivia question from Doug. That's just the beginning of the fun we're having on today's Stacking Benjamins podcast!
Special thanks to M1Finance for sponsoring our show! Use our "stackingbenjamins" code to score a free year of M1Finance!
Thanks to Harry's for supporting Stacking Benjamins. Get your Free Trial Set – go to Harrys.com/SB
Subscribe below.

Show Notes:
<> Open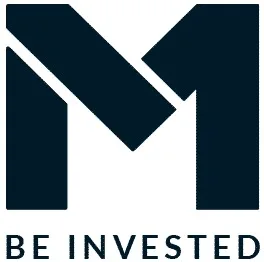 Why compromise with investments when you can use an intuitive, easy-to-use, robust platform? M1Finance combines the power of automated investing platforms with the flexibility of do-it-yourself but more expensive brokers. Be Invested. Use code "stackingbenjamins" for a free year of M1Finance service!
Harry's 
Thanks to Harry's for supporting Stacking Benjamins. Get your Free Trial Set – go to Harrys.com/SB
Check out Harry's Free Trial Set
<3:57> Headlines
<12:49> Deacon Hayes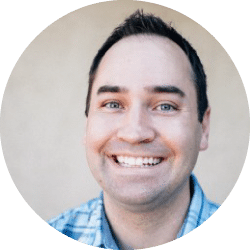 Drop a line: @deaconhayes
Check out the site: WellKeptWallet.com
Order Deacon's book (and help the show):

Or order from Deacon's site: http://wellkeptwallet.com/retire
<32:08>Doug's Trivia
On what date did the Jimmy Kimmel's late night show first air?
<37:23> Haven Life Line
Need life insurance? You could be insured in 20 minutes or less and build your family's safety net for the future. Use StackingBenjamins.com/HavenLife to calculate how much you need and apply.
Jane believes she is underutilizing her accountant. What questions should she be asking?
<42:40> Letters From the Mailbag
Need help with your financial plan? Use this link to schedule a meeting with OG: StackingBenjamins.com/OG
Steve was told he should diversify in bonds, should he?
<> Join us Wednesday
Think you can't afford to buy real estate? You might be wrong. Lisa Phillips will be joining us on Wednesday to share her real estate buying secrets. Tune in!
✕
Join 9K+ Stackers improving their money savvy.