On Monday we gave you a list of top Black Friday deals and today we are continuing the deals with all things tech! Bridget Carey from CNET joins us again this year to share the hottest tech items and deals you can find. Everything from TVs to Fisher-Price phones (yes, like the one a lot of us had as kids).
During our headline, we talk about Theranos and its founder Elizabeth Holmes. She is currently on trial for fraud and we break down what we can all learn from her company's downfall. Then we'll throw out the Haven Life line to Doug who wants to know where to invest his funds.
Enjoy!
---
Our Headlines
---
Bridget Carey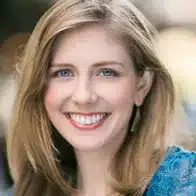 Big thanks to Bridget Carey for joining us today. Visit CNET to learn more about Bridget and see all her tech reviews.
Check out the full interview with Joe and Bridget:
---
Doug's Trivia
Charles Darwin's voyage around the world before releasing The Origin of Species was funded by his father. How much was that allowance in British pounds in 1836?
---

Need life insurance? You could be insured in 20 minutes or less and build your family's safety net for the future. Use StackingBenjamins.com/HavenLife to calculate how much you need and apply.
Doug wants to know how he should invest funds that he will need in 5 to 7 years. Are there additional options beyond CDs and high yield savings accounts?
---
Want more than just the show notes? How about a guide with STACKS of related, deeper links?
Check out The Stacker, our email that comes with every Monday and Wednesday episode, PLUS a list of more than 19 of the top money lessons Joe's learned over his own life about money. From credit to cash reserves, and insurances to investing, we'll tackle all of these. Head to StackingBenjamins.com/STACKER to sign up (it's free and we will never give away your email to others).
---
Written by: Brooke Miller
Miss our last show? Listen here: Slick Deals on Black Friday (with Regina Conway)
✕
Join 9K+ Stackers improving their money savvy.