Does your professional, personal, or financial life sometimes feel out of control? Us too, which is why we wanted to chat with Bola Sokunbi, creator of Clever Girl Finance and author of a new book, Choosing To Prosper. To improve her financial and personal life, she endured a 3-hour commute, planned two weddings, and navigated the tough decision about when to have children. It's an exciting and empowering discussion about taking control of your finances and career.
Even if you've done a good job saving for retirement, we have headlines you'll want to hear. A recent Wall Street Journal piece explains why your planning job should be about far more than the money. We talk about mindset and values around your retirement goals. We'll also answer Marisa's question about what to do with her old 401k account, and of course, Doug will share his trivia.
Deeper dives with curated links, topics, and discussions are on our newsletter, The 201, available at StackingBenjamins.com/201.
Enjoy!
---
Our Headline
---
Our TikTok Minute
---
Bola Sokunbi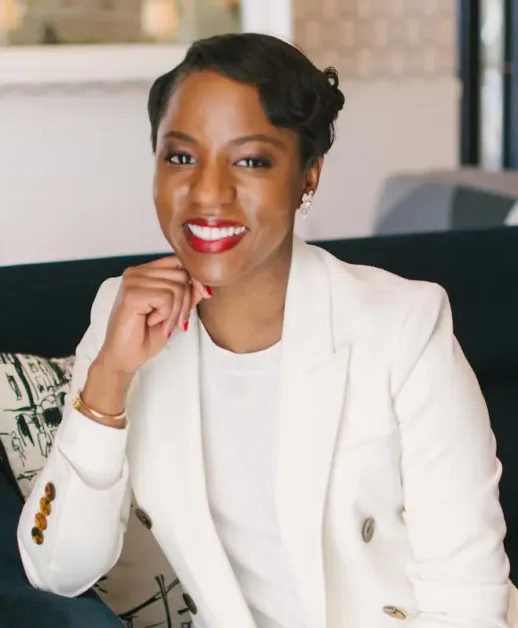 Big thanks to Bola for joining us today. Check out Clever Girl Finance and get a copy of her new book Choosing to Prosper: Triumphing Over Adversity, Breaking Out of Comfort Zones, Achieving Your Life and Money Dreams.
---
Doug's Trivia
Which hot new computer was released in 1982?
---

Need life insurance? You could be insured in 20 minutes or less and build your family's safety net for the future. Use StackingBenjamins.com/HavenLife to calculate how much you need and apply.
Marisa is changing jobs and wants to know what she should do with her old 401k.
---
Want more than just the show notes? How about our new newsletter with STACKS of related, deeper links?
Check out The 201, our email that comes with every Monday and Wednesday episode, PLUS a list of more than 19 of the top money lessons Joe's learned over his own life about money. From credit to cash reserves, and insurances to investing, we'll tackle all of these. Head to StackingBenjamins.com/the201 to sign up (it's free and we will never give away your email to others).
---
Written by: Brooke Miller
Miss our last show? Listen here: Your Biggest Financial Topics (Live from Podcast Movement)
✕
Join 9K+ Stackers improving their money savvy.