With prices up (inflation) and wages stagnant, this is a GREAT year to look to save big on holiday gifts (and also to save big on those things you needed to buy anyway for around the house!). Regina Conway from Slickdeals makes her annual stop in Joe's mom's basement to dive into ALL of the top deals the fans at Slickdeals have found. We cover clothing, toys, kitchen gadgets, housewares, garage items, personal care, and more! With tons of great deals (and some quirky ones, too), you're sure to save big on your holiday season with Regina's help.
And that's not all.
In our headline segment we share the recent news that Mint, the popular money tracking app is shutting down. If you're trying to save big money into savings AND want to find the best app to track your cash, which way should you turn for support? We share MANY of our favorite solutions and why we like them so you can focus on the options that fit you best.
Of course, that's not all. We share a TikTok minute, throw out the lifeline to a lucky Stacker, and of course share some of Doug's amazing trivia.
Deeper dives with curated links, topics, and discussions are in our newsletter, The 201, available at https://www.stackingbenjamins.com/201
Enjoy!
---
Our Headlines
---
Our TikTok Minute
---
Regina Conway: Slickdeals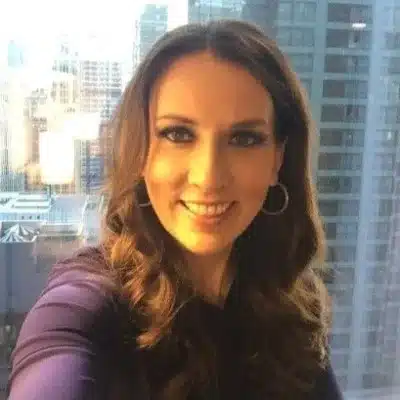 Big thanks to money-saving expert Regina Conway for joining us today. To learn more about great deals online, visit the place where Regina and many others go to share great deals, SlickDeals.net.
---
Doug's Trivia
What popular doll caused a shopping frenzy that inspired the movie Jingle All the Way?
---

Need life insurance? You could be insured in 20 minutes or less and build your family's safety net for the future. Use StackingBenjamins.com/HavenLife to calculate how much you need and apply.
---
Have a question for the show?
---
Want more than just the show notes? How about our newsletter with STACKS of related, deeper links?
Check out The 201, our email that comes with every Monday and Wednesday episode, PLUS a list of more than 19 of the top money lessons Joe's learned over his own life about money. From credit to cash reserves, and insurance to investing, we'll tackle all of these. Head to StackingBenjamins.com/the201 to sign up (it's free and we will never give away your email to others).
---
Other Mentions
---
Join Us Wednesday
Tune in on Wednesday when you'll learn which hot, new tech trends to invest in and which to avoid with CNET consumer tech reporter, Bridget Carey.
---
Written by: Kevin Bailey
Miss our last show? Listen here: Top 5 Ways To Get Rich (SB1437)
Episode transcript
 Oh, gee, let's do it. Let's raise the glass. Got to raise the glass.
I want to be on vacation this week. Isn't it exciting? Vacation for my vacations. Vacation. What do you got today?
I've got my favorite, I've used this one a lot, my Zion National Park mug that has the map of the park on the inside.
Yeah, very cool.
Just a, just a plain airplane. Oh, that
is, that is fabulous. By the way, did you see the gentleman in the basement who said that It turns out that on those smaller aircraft, OG, it turns out the propellers just there is a fan. And you know why? Why is that? Because when you see the propeller turn off, that's when the pilot starts sweating.
True story. I see. Maybe. I don't know. Anyway, on behalf of the men and women Thankfully, I've never seen that. Making a podcast in mom's basement. And here's to you never seeing it as well. Here's to you never sweating. Well, where am I at with this? Oh, men and women make a podcast in mom's basement and The men and women serving our veterans and our armed forces at Navy Federal Credit Union.
Cheers to our troops who kept us safe all weekend. Let's go stack some Benjamins together. Semper
Fi Marines. My
gosh,
you boys already know I'm not letting that Ramsey boy come over and play until you clean up your rooms.
Live from Joe's mom's basement, it's the Stacking
Benjamins Show!
I'm Joe's mom's neighbor Doug and today you'll find out all the best Black Friday deals to look out for when you're shopping for the holidays this weekend with consumer expert Regina Conway. In our headlines, popular money tracking app Mint is shutting down. What app should you use to make better money decisions?
We'll weigh in. Plus, we'll throw out the lifeline to a lucky stacker who wants advice on how to avoid keeping up with his friend's spending habits. And then, I'll share some patchy trivia. And now, two guys who are always planting the seeds of good personal finance. Steps. It's Joe and, oh,
not only good personal financial tips, but motivation and get you up to speed with what's going on in the world. Sit back, relax, because we're about to have an hour of financial catch up here on
the, uh, you don't have anything else going on this week anyway, so you might as well listen to us. Yeah, yeah.
Really. I mean, what do you got going? Just kind of. Coasted into the Thanksgiving week, at this point. Who does real work on the Monday before Thanksgiving?
Us! You and I, that's who. Well, I mean, besides us, obviously. We are bringing it, and of course Regina Conway from Slick Deals, who's here every year if you're new to the show.
This week on Monday and Wednesday, we focus on all of this advertising that you're going to see what's really worth your wallet, what's not worth your wallet, we're going to talk to, yeah, Regina Conway, what's it, yeah, we're going to talk to Regina Conway today, but when it comes to the Xbox OG, we're going to talk to Bridget Carey from CNET.
Tomorrow. There's always new hot tech. And what I love about Bridget Amina, they'll tell you about deals that look like deals, but really aren't. Yes. While they also show you the neat, shiny stuff. And then on Friday, while you're out spending money, you might be playing board games with the family. We've got, uh, Candace Harris this year from Board Game Geek, the biggest board game site on Earth.
5 million people go there a day, og, 5 million people.
Oh, these kos. But uh, a lot of nerds
out there. There's a ton of us. out there. So, a great week, but we started off with Regina today. Before that, we got a big headline and a TikTok minute, but before that, any deals this week you're really looking forward to, OG?
Well, I am thinking about this one thing. It's, um.
Oh, that sounds like a great deal. How about another one just like that?
Well, people say that lightsabers really don't exist, but I found.
Those are both great deals. Yeah, I thought so. Those are fantastic. Regina Conway from Slick Deals, helping us make better Black Friday decisions.
But first the headline and the TikTok minute.
Hello, darlings. And now it's time for your favorite part of the show, our Stacking Benjamins headlines.
All right, let's get you caught up on what you need to know. Our headline today comes to us from just about everywhere, but we'll pull this one from msn. com.
Mint, one of the oldest financial tracking apps on earth is shutting down. And, uh, time to choose something better. Ajiv, have you used Mint?
I was a longtime Mint, uh, disciple. Is that the right word? Not a subscriber because it was free. But, um, I was a Microsoft money guy for years. Loved
it.
Loved it. Years and years.
And then that imploded Mint for a long time. But I haven't logged into Mint in, also a very long time. So not much of a budgeter. It's not
my jam. Well, I gotta tell you, you know, I mean, you get to a certain point. I know you espouse what Paula Pant talks about, which is the anti budget. Make sure that you put away what you need to put away.
Stay out of debt. And the rest you can just freely spend. And when that's gone, then it's gone. That's a great budget for people that need a little bit more day to day stuff. We went over a few different options with Robert Farrington over on our Instagram page. And I thought we'd share, we'd share some of those OG because we had advice for all different types of people.
First of all, mint is, you know, better than most mint is not really a budgeting app. Mint is a money tracking app. It will track how you spent money. It won't help you proactively look at what you're going to do next week. And there's a big difference between the two. Yeah, I
mean, when it comes to budgeting or kind of spending in advance, I was thinking about this in the context of eating.
It's the holiday season, right? And, and there's two ways to approach your health over the next, you know, six, seven weeks, right? I was listening to a podcast from this trainer, and he was talking about how a lot of people will take either The, I'm not gonna hear no evil, see no evil, it's six weeks of holidays, I'm, you know, I'm just gonna gorge myself, feel like crap, and then in January, I'll fix it.
Turn it back on again. Turn it back on again. But the reality is, is that it's really just kinda like a few days, right? It's Thanksgiving day. It's Christmas Eve if you do that. It's Christmas Day if you do that. It's New Year's Eve and maybe New Year's Day It's like so why do you want to take an entire six week process to just blow?
You know because of five days and give yourself all the grace to to you know To like me I can eat like a clown all the time And so one of the things that has helped me when it comes to exercise is pre doing it Right? Like you have, you know, so there's an app called MyFitnessPal, a lot of people use it, and you can, you can like literally load your food in there in advance, right?
You can say like, I had a turkey sandwich for lunch and I had a, you know, a hamburger for dinner and I had, you know, a protein shake for breakfast or whatever. When you pre eat, which is what they call that, you know, you've, you've kind of pre, your brain is already like, okay, I know what I'm gonna do. And the same thing is true when it comes to money.
You know, budgeting is really just spending your money in advance. And the more senses that you can get involved in anything, the more likely it feels very real. When we need to kind of buckle down, the way that we do this is quite literally with a, with a blank calendar we printed from Google. Take all your appointments off of it and just print a blank calendar.
And then just write, you know, December 1, I have X dollars in the bank. On December 2nd, the mortgage comes out. On December 5th, the Amex payments due. On December 7th, the water payments due. You know, I go to the grocery store on Wednesdays, da da da da da, you put all that stuff in, and I get paid on these days, and then you f Do the math and then say, okay, at the end of December, I'm going to have 287 left.
Well, don't let that money sit there. Spend it. Spend it now in November because then your brain doesn't know the difference. It's like, oh, okay, that's already done. I don't have to take any time associated with that. As we get into the holidays and it's stressful around how much you're going to spend for our gifts or, you know, going out to eat or parties or whatever.
Do this exercise of spending in advance like you do for eating, eating in advance, and you're going to have a much better outcome.
I'm glad you brought that up because the place where, where I wanted to start was exactly there, OG. There's a couple of apps that will help you do that, and these mostly will cost you a little bit of money.
I like the fact that they cost you money because the thing I didn't like about mid, I don't know about you. When I used to open it up, it would tell me, Oh, we have a different savings account. You could use, Oh, we have a different mortgage. You could use because I didn't pay anything. OG. I became who they were marketing to.
I was the customer instead of them helping me just, just track my budget and track my money. There was everything else. But to your point, there's a great app that does what you're talking about called YNAB that people can buy. YNAB is You Need a Budget. And to your point, you pre plan your budget.
Before every dollar comes into your wallet, it already has a name, it already has a job, it's already done. The Ramsey organization has created a lookalike thing called Every Dollar. And I've heard great reviews from people using both of those. But again, you can do it just with a spreadsheet, OG. Yeah. I
mean, uh, in Dave Ramsey's book, he calls it the envelope system, right?
I mean, that was the original way of doing it was like literally putting an envelope and getting cash and putting the cash in the envelope. And when the cash was gone, it was gone, you know? Like it's, you'd be a weirdo now if you showed up at the grocery store with a lot of cash to buy groceries, but
they'd still take it.
Well, speaking of the envelope system, the modern day envelope system is another one that, um, that we like called cube money, money. And it's. The envelope system meets modern day. So I have a debit card. I have a cube money debit card. I have to open up the cube, which is the envelope. Think of it as the envelope that has that portion of cash.
So before I go into the grocery store, I click that one open. And even though I only have one bank account, it has all these partitions so that. Every envelope only has so much money in it. I really like cube. In fact, we made a YouTube video. We can share that on our show notes page that, uh, where I walk you through, uh, cube money is another one.
A sponsor of the show for people that use mint is monarch money. Uh, you may hear that advertisement today. In fact, if you want a 30 day free trial, it's monarch money. com slash monarch. Benjamins. I will say the reason we said they could be a sponsor of the show OG is because it is very comprehensive.
It's nicely laid out. Everything looks and feels like mint, except there is a fee every month and you're not being consistently marketed to. So if you're just looking for that straight, exactly what you have before Monarch money is another good choice. If you're just looking to track your cash, I know a lot of people like using personal capital for that.
The downside there is personal capital, as you know, OG is going to consistently call you because they really want to manage your money for you. And so you're gonna get, you're gonna get marketed, you're gonna get upsold in a place that, that by all accounts, everybody says they have a great place to look at it.
You know the place where most people don't look though, that's gotten a lot better? Recently, your banking app and your banking app is completely free and man, my banking app, I opened this thing up just a few months ago. It was really good. And when Cheryl and I did our team meeting for a few weeks, we just scroll through the banking app and there's all kinds of tools there for people really into spreadsheets.
We like tiller money. You know, oh gee, you were a big fan of Microsoft money. Microsoft was going to bring back Microsoft money and instead endorsed tiller because there's a huge number of people who create spreadsheets at tiller and the cool thing about tiller your spreadsheets automatically populate every day so as your values change, that spreadsheet changes with you you don't have to reinvent the wheel so if you're a spreadsheet person look at tiller so those are some of our favorite apps to replace it but, Oh, gee, it truly isn't about the app.
It's much more about you getting back to the beginning of this.
And there's different stages too, in different times of your life where, where you need to have a little bit more intensity or a little bit more focus on this. I think, I think now is a great time to be thinking about. budgeting and spending in advance.
And you know, however you want to call it a spending plan. I don't like the word budget. It sounds like the word diet, you know, it just kind of feels blah. Yeah. But having a good spending plan because you're going to be tempted with all this stuff that's going on. And if you sit down and figure out what's allowed and what's not allowed relative to what your cashflow looks like, It's going to be a much more enjoyable next six or eight weeks of your life because you're not going to be on the back end of it feeling frustrated that you overdid it.
And you're also not going to be sitting at home going, I should be out with my friends, but I don't know if I can. So you're going to have the, you're going to have the balance and be able to do what you're able to do without any of the guilt or remorse that comes in January of like, Oh crap. So it's a great time.
Especially this, this week with all the Black Friday stuff. You're going to see so many deals this week, OG. It is a dangerous time for spenders. Like if you're not a spender this week, doesn't matter. But if you are a spender, this is when people create holes they can't get out of. A man can dream. We will dive in even more on this topic.
Uh, we'll have all those links on our show notes page at stackyourbenjamins. com. We'll have other people's list and a link to, uh, Robert Farrington, the college investors list. When you joined us on Instagram at our. Newsletter, the 201 that comes out the day following this episode, stack your Benjamins.
com slash 201 to sign up. It is free and it's a great ride along to everything you learn on the podcast. All right, we got you informed on what's going on now. Mint closing down time for our tick tock minute. This is when we take a look online at a tick tock creator who's either doing something brilliant or air quotes brilliance.
Never seen that before on tick tock OG air quotes brilliance. I
don't know. I'm super optimistic. It's the holiday season. Are you going to say it? People are, people are trying to do the right thing. That's what I'm going to go with. This
comes to us from Mindset Vibrations on TikTok. Let's listen.
There's a guy in Iowa got curious, you know, why do the birds start chirping an hour before sunrise?
He found out that chirping of the birds is a frequency that helps open up the plant cell stomata on the bottom of the leaf. And it lets the plant start breathing in the morning. It helps us see alarm clock or wakes the planet. He found out that that frequency is found in classical music quite a bit. So he started playing classical music.
To his cornfield, cornfield, his neighbors thought he's couple fries, short of a happy meal. But, uh, until his corn grew 15 feet tall and they said, uh, what channel was that? Your plate, , when he played the music to his squash plants, they produced five squash per leaf instead of one. He played it to his black walnut tree and it grew twice as fast as normal called sonic bloom.
It's a combination of vitamins for the plant and special frequencies to open up the tomato.
Uh, I went to verify those claims. By the way. I could not verify. those specific claims. But there was, there was a lot of science OG online that music and plants often go together and what type of music you listen.
Basically, whatever your surround sound is, whether it's music and plants, people and other people, people in their environment, whatever that may be, you and your food, music can feed you the same way that food feeds you, or maybe in a different way than food feeds you. I also found some, another study that showed this research group did a study in this woman who was leading the research.
She put classical music next to some plants and they grew a ton and they flourished. She then put heavy metal music next to them and they were dead in two weeks. So, so who, who you're around, who you're around might, might matter, but I think especially in this season, especially OG, if you're a spender, the reason I wanted that today, if you're a spender.
On a week like this week, it's good to have an accountability buddy. Yeah. It's good to have somebody to help you just walk through it. It's almost like the same thing you were talking about with your, with your eating pattern. You just got to get through a few days of eating. I've got a few people to help you out.
You can do this. If you
need to, you have my permission to sit on the couch. And watch football
and forget about the deals online.
Yeah. Just say,
I said it was okay. Thanks to Jennifer for that TikTok minute, by the way. That was great, Jennifer. I just love that reminder. We are what we surround ourselves with.
Told the story before, OG, but, uh, I had no interest in running marathons. We moved to Texarkana and hooked up with a bunch of people to run marathons. I've run 11, ran a half marathon scoreboard a week ago that sucked. It was running up two mountains. Not that great. All right. Coming up next, Regina Conway is amazing.
If you've never heard her before, you're in for a treat. Our stackers that have been around for a while know that Slick Deals is a place where it's not a company leading you to the deals. Slick Deals is a meeting place where other shoppers lead each other. to the deals. So Regina takes the best of the best from their forums, from the stuff that Slick Deal users have curated, and she shares it with us every year.
And, uh, man, she's got some good ones this year, OG. So Regina Deal's coming up next, but before that, Doug, I think you've got some trivia for us.
Hey
there, stackers! I'm Joe's mom's neighbor, Doug. Every year, a new toy craze comes around that makes kids absolutely rabid right around this time of year. Game Boy and Tamagotchi were two of the biggest of the 90s. I had a Tamagotchi and, you know, not to brag, but I kept it alive for an entire week! It's a lot harder than it looks.
You have to feed it and like, bathe it and take it for walks. Avoid playing motley crew around it. It's monotonous. It worked out for me in the end though. Ladies love it when a guy can keep something alive. Plants. Pets. Fake pets. I was a little too old for Tickle Me Elmo when it came out, or at least that's what my mom said And why she wouldn't get me one for Christmas.
From its release in July 1996 until the end of that year it sold a whopping 1 million units By the following December, sales reach 5 million. There's no way all of those went to little kids, I just know it. This year, one of the most highly anticipated toys is the Furby. Yes, the same terrifying, robotic, wombat looking thing that first came out in 1998.
Somehow, my neighbor's Furby swindled me out of hundreds of bucks. I'm still not sure how that happened, but I don't trust those things. Today's trivia question is, What popular doll caused a shopping frenzy that inspired the movie, Jingle, all the way? I'll be back right after I water my chia
plants.
Hey there, stackers! I'm Chia Gardner and single father to a Tamagotchi, Joe's mom's neighbor, Doug. I love Arnold Schwarzenegger movies. Got your, uh, Terminator, your Terminator 2, your Terminator 3. Wish I could make all of his movies in that character. Imagine how good twins would have been with Arnold as the Terminator and Danny DeVito as R2 D2.
Wait, he's not R2 D2? Today's trivia question is, What popular doll caused a shopping frenzy that inspired the movie Jingle All the Way? The answer? Although the 90s had a string of memorable toy crazes, the first holiday shopping mob started in the 80s. It was 40 years ago this month that the Cabbage Patch Riots kicked off, inspiring the hilarious Christmas movie where even the Terminator himself has a hard time navigating malls during the holidays.
And now, here to help you narrow down your list of places to shop this weekend, it's Regina Codway.
And you know what time of year it is when this woman's back in mom's basement. Regina Codway's here. How are you?
I'm great. It's great to be here. Happy holiday shopping season again.
I got to tell you this Regina, and I'm going to say it to Bridget on Wednesday, because the two of you are like my dynamic duo, but it, it doesn't feel like it was 12 months ago.
It does not feel like it was 12 months ago. It does
not. And honestly, this year, I mean, we say it every year because it seems to creep up faster and faster, but this year legitimately with the sales starting in mid October and really being good black Friday style deals from that time period on the retailers have really set the tone for the solid day shopping season is starting even before Halloween.
Yeah. Somebody's telling me, and I don't know what brand you would know, maybe what brand it is. Some brand was even advertising. They're like Black Friday in October or something, or Black Friday early, like literally saying, forget Black Friday. We're doing it
right now. Right. Well, Amazon had that second prime style event that they did, and that kind of kicked off all the other retailers to jump in on it.
And And I've seen from then, I mean, Walmart has done this in the past few years. They've always altered slightly how they've done it. But this year they had two sort of significant Black Friday moments. So November 8th was one of them. And many of those deals have actually continued and are extending through the quote unquote, traditional Black Friday.
Um, but they are kicking off their second Black Friday the day before Thanksgiving. So. Really, we've been seeing every email that I get from retailers that I follow is saying it's Black Friday now, and it kind of
is. Well, and maybe I'm part of the problem because… Last year, I traveled so much that I put up my Christmas tree way early this year.
So who knows? People are going to get angry, but it is what it is.
We had, uh, neighbors of ours, not, not direct neighbors, but kind of up the road who put out their Halloween skeletons the first week of August. So, you know what? Let people do what they want to do. They're celebrating how they want to celebrate.
And I am curious to see if those skeletons will be there year round because two of them are still there. They, they continue to enhance. That's the arrangement throughout the Halloween period, but I'm curious to see if maybe they'll have like lights on them for Christmas or something. An ongoing
thing.
Yeah, absolutely. All right. Uh, well let's enhance everybody's holiday season here by telling them what deals are great, maybe which ones to avoid. So let's talk first. Thank you. You know, we've had big time inflation this year. We have interest rates up. We have all the credit reporting agencies Regina telling us that people are of more credit card debt this year than they had last year.
What's shopping look like? We going to have a big season?
It's still hard to tell, but according to a survey that we did, we did a survey of about 1300 us adults who shopped black Friday and cyber Monday last year, 87 percent of them actually reported that they plan to shop again this year. Holidays sales cycle during Black Friday and Cyber Monday, and that was compared to 74% in 2022.
So the interest is there from consumers. About 37% of them said that they plan to spend $501 or more. So that's a pretty large chunk of folks who are still planning to shop now. That said. You know, consumer spending has been up in recent months, but then economists can't really predict it because of all of the things that you mentioned, especially the credit card debt and things that are happening with interest rates and things like that.
So at this point, the retailers are doing what they need to do to capture those dollars. And that's why we've seen some of this extended shopping cycle and why the Black Friday promotions, which normally is just used as a marketing term, have really been extending throughout the entire month of November and as early as October.
You know, it's interesting as I hear your statistic, I wonder if more people are shopping. The deals because of the fact that the wallets may be a little tighter this year, or if they just want to participate, I would have to think, though, there's a big piece of me that thinks that's just because the wallets tighter, right?
Well, we didn't probe as deeply into that specific question, but we did ask sort of what their motivation was. And the main goal for 55 percent of them was. to get their holiday shopping done. So in that case it could be, and then, um, you know, it was a, it was an open, they couldn't respond to multiple choices.
So, uh, 55 percent also said that it's a way for them to save money on those really big ticket items because the savings are significant up to, you know, 60 percent off of a several hundred dollar item can really add up.
Well, and with retailers all participating more than ever fighting for your dollars, it sounds like a good time for us, right?
If we've got those things, but you have a bunch of great tips so that we don't go too crazy. Your first piece on your list of things is literally that make a list,
make a list. And although it sounds so obvious, people get into these sales and they forget, or they start to get, you know, overly enthusiastic about what a good deal it is and maybe don't realize that it's not within their budget.
And then they get themselves into that credit card cycle of debt, you know, making that list of what you actually need. And then think about those. These gifts that are not necessarily obvious, you know, teacher gifts or something that a lot of people participate in during this time of year. Maybe you have people who help you with, you know, your dog walking or a babysitter or somebody else who doesn't necessarily fall into that immediate family, but might be somebody that you would be shopping for.
And oftentimes we forget to include those folks when we're looking at these deals. So just make sure that you start your shopping by really knowing who and what you're shopping for.
That's what I like about the list is the list I can amend when I'm sitting at Target and I'm just wandering the store like I'm making bad decisions based on my short term memory, which we already know is horrible.
So you also talk about, uh, uh, return policies and maybe finding better deals
later. Whether they're better deals later or they might be really good deals now because of the deep discounts that we've been seeing it's, it's harder to tell this year. And so if you see something that is a good deal and you, you know, have done your research to make sure that it's not just marketed as such, but this is a product and a brand that you're interested in and it is a good price.
You want to go ahead and make that purchase now, we're encouraging that because those deals may not show up later in the season. However, if they do, just check those return policies before you buy and then make sure that, you know, if you haven't used the item and you haven't gifted it to anybody yet, it's very easy to return that product.
Some stores will allow for price adjustments. Uh, usually when it's a Black Friday style promotion, they won't. So it, you know, it would have to be something that you'd have to take on a case by case basis. The trickiest part about this one though. Is always the one that I always have to look at in the fine print is the, you get free shipping to get the item to you, but make sure that you're not paying, you know, 8 to ship it back.
Yeah. So the free shipping looks appealing, but make sure it's both ways in case you do need to return that product.
And then it's interesting, you know, a lot of people in our community, Regina, they will look at putting deals together when it comes to like credit card reward points or. Deals together for trips and airline tickets.
And it's the same thing here. You're part of a community. I think a lot of our stackers, even though I feel like you've been with us for several years now, still don't know that that's what your community is all about is people kind of layering these deals on top of deals to get even better deals.
That's exactly it. So at slick deals, there's about 12 million shoppers who are helping other shoppers find and vote and. Find those very best deals on the best products. It's not about the cheapest product. It's about the best deal from all the top retailers like Amazon and Walmart, all the places that you shop.
And so it's really about folks being able to navigate that, that deal, the deal gymnastics, if you will, like you were saying, where you can stack a coupon code on top of a deal that you may not have even found at that low price to begin with, on top of using your credit card rewards points to accumulate those points to make toward a future purchase.
So definitely a great way to make sure that you're getting the best products at the best prices. I think some
of those deals that people find are so amazing. Like, Hey, if you go and buy a six pack of Sprite and I'm like, how does my deal begin over here in this place? I didn't
even think of. Right. Or add like the, you know, chapstick for a dollar and that will get you the free shipping that you need or whatever.
It'll get you over that two cent hurdle that you need to to be able to get that free shipping.
Wow. All right. You've been good enough as in past years to give us some of the best of the best. So. Let's start off, uh, where you started off with me, which is, uh, clothing and accessories.
Right. So in that survey that I mentioned before, the top category in which consumers plan to shop is clothing and shoes.
It was about 72 percent of respondents are interested in this category. It used to be that Black Friday was more about kind of specific products and items, and then Cyber Monday would be the site wide discounts on everything. Now, because They've really bled together and online shopping is something that more and more folks are adopting.
And really those in store doorbusters no longer exist in the same way that they did with a few select retailers, perhaps, or, you know, maybe if you're looking for something that was already discounted and might not be widely available, then you might find a better deal online or in store. I'm sorry, but online is really where you're seeing these site wide discounts.
So, you know, Comparable to the friends and family type of sales that you would see plus an extra five to 10 percent off on top of that. So, you know, usually the friends and family sales are like 25 percent off through Black Friday. We're seeing a lot of like 30 percent off, 40 percent off on top of sale price already.
So look for, you know, whatever your favorite clothing retailer is. You do want to check out their websites, but obviously places very common like Gap, Old Navy, Macy's, all of those offering really good discounts on clothing. You also might look for category wide discounts on things like winter coats. Now do as I say, not as I do last year, because last year I was of the mindset of, you know, winter coats always go deeply discounted after the holidays because it's.
You know, now, even though it's winter time and you still get plenty of wear out of them, it's just sort of the retailers are moving on to the next season. It's
like buying the Valentine's Day candy on February 15th. Right.
Except in this case, there was actually a coat that I was interested in and I saw it on sale on Black Friday and I said, no, I'm not doing it.
You know, it's going to be better at the end of the season. Well, the Black Friday price turned out to be the best price that I could have gotten. I ended up spending about 15 more, which is not significant, but I had to wait that entire time cycle. So this one really goes into the, if you see a deal on something that you need and can use now, you might want to go ahead and make that purchase.
And then again, just be aware of the return policies on it.
I've got two follow up questions there. Number one, any of those companies you mentioned that really has a serious thing that was eye popping this
year? You know, I think, I don't know that there's anything that's so new or different than what they've done as far as the site wide offers, but I would say that the athleisure brands, like there's a few, um, that are smaller kind of independent ones or like, uh, that are doing a stacking of if you, the more you buy.
The deeper the discount. So, you know, kind of starting at that 30 percent off point and then stacking up to 50 percent off if you make a much larger purchase than just sort of the site wide offer.
Yeah. I had that, uh, buying clothing even in September this year where I walked into a store and I wanted a pair of shorts.
I knew I needed three. pairs of shorts, but I was going to buy them from three different companies. And instead, because they offered such a good deal and they were so comfortable, if I bought all three, I got a monster discount to buy all three. So yeah. Uh, next up is maybe my favorite area. I'm a 55 year old kid.
The toy department got to be fun this year.
It is. I did not bring any board games this year, though, because I am one star. Well, the problem is my the board game deals that I'm seeing are for the traditional, you know, Uno and and Connect Four and all the classics, which everybody loves. But I know that you have a much deeper knowledge of that arena.
So I stuck to some of the things that we're looking at in my household, which, um, Pokemon is a big thing this year. Uh, the trading cards in particular, Walmart has a really good pack. It's a 50 value. It's on sale for 25 during Black Friday. Uh, you get seven booster packs included. Um, again, my, my knowledge is that there's interest in the household.
What those booster packs actually mean is I leave it to my seven year old, but She's like, I have
no idea what booster pack even means, what that phrase even is.
But I get a bunch of cards and they are highly rated among our community. So, so there you go. So that one's really good. Another one, which is not toys specific, but it's books, which is a great.
Holiday gift. Target is doing buy two get one free books, music and movies. Started on the 19th, going through the 25th, and they actually had this offer about two weeks ago. I did tap into it then, and I'm really glad that they brought it back because it's something that, you know, just you can enhance your library.
You can gift books to, if Santa is bringing presents, you can help support Santa's haul through this deal. So that one's a really good one. In
our family, we celebrate Christmas and Cheryl, my spouse, heard about this thing that they do in Scandinavian countries that I'd never heard of a few years ago, which is on Christmas Eve, families give books to each other.
And, and you really think about what does that person like to read? So Cheryl started this thing where now in our family, like we get together the night before and Cheryl gives everybody a book. And it's become this cool thing. And when, I don't know, when she was able to pick a book, my dad wanted to read, who reads, I mean, he reads some, but he's hard to pick for, and she nailed it.
I don't know. It's just really, really cool. So I'll probably be, she hasn't picked yet. She was like, I got to buy my books and now I know where to go get them. So. Absolutely.
She'll get an extra one for every two that she buys.
It's a great idea. It's a good tradition, encouraging everybody to read, you know.
I do love that. Yeah. Yeah. Anything
else with toys? So Legos, you know, this is just the tis the season for saving on Legos, particularly those kind of more high end sets. So Amazon actually has this one. It's the Santa's Christmas house. It's normally about a hundred dollars. It's discounted down to 83.
Still pricey, but if you're a Lego fan or your kids are Lego fans, then that's a great. Way to save some extra money on something that normally does not get discounted that deeply. And for the younger kiddos, Melissa and Doug toys. So at Target, they have 70 percent off select Melissa and Doug toys about, you know, making pretend snow cones and fun at the fair is kind of the theme of the toys that they've discounted.
So we don't have one from that particular set. And my girls are sort of outgrowing those, but they, um, have an ice cream set. from this brand that we got years ago. And that is one of the toys that they will still actually go back to, even when they're not really actively playing in those kinds of pretend toys
anymore.
Melissa and Doug's ability to make toys that are timeless is just amazing too. Yeah. And they last really well too. Well, and I think that's on the front end, right? Like Legos. I mean, you're going to pay, you know, some people are like, Ooh, those are super expensive, but on the other side, they, they last forever.
Legos are a great way to. Find out whether the bottom of your feet are, uh, are sensitive or not.
So I've been told I have, uh, we have a lot of Legos, but we've managed to put those away. There are other things that I'm sure we don't clean up quite as well, but that I, I have heard is very painful.
How about beauty products?
Let's go there.
Lots with beauty brands. So, uh, again, if you have a specific. Brands that you're interested in and these sales are also comparable to a lot of the sales that started early But if you have a brand that you're very loyal or dedicated to You want to check out directly to their website? So Urban Decay has 20 percent off 25 percent off site wide and then 40 percent off of select naked eyeshadow palettes Which is one of their most popular eyeshadow lines Murad has 30 percent off through the 26th Charlotte Tilbury up to 30 percent off through the 27th, Supergoop 20 percent off.
So a lot of these, you know, high loyalty brands have these deep discounts site wide. And then if you're looking to kind of mix and match, obviously check out Ulta, Sephora, Macy's, even Target and Walmart. And what you can find there is not just those discounts, but also very often they'll have special holiday gift packs.
So, you know, smaller sample size products that are all put into a pack with the value being much higher, but allowing you to kind of try something that maybe you haven't before. What
about grooming products for men? Uh,
you know, I didn't come prepared with a list of them, but I know that they're available out there too.
So definitely check out those same, same retailers as
well. I've been seeing, uh, through the art of shaving, which is not a cheap, uh, I walked in there once and now I'm on their mailing list for people not watching us, the video of this, I'm showing Regina, like all of the messages I get from them, I think on a daily basis, but they just, you know, here leading up to Black Friday, the deals just keep getting bigger and bigger every day.
It was 25 percent off. Two days ago. And now we're at, uh, 50 bucks for a lot of things, which could be, you know, way more than 25 percent off on some of their stuff, but that's not cheap shaving products.
But if that is something that you want to buy, this is the time to do it because you get to actually tap into that discount and maybe experience the brand.
And then. Save up for next year. That's
the one time a year I feel like I can afford that store. Right. I always walk in there. I'm like, that is a dream thing. If somebody else buys it for me or if I get the deep
discount. So, so really this is just a hint for your family. Like if they're listening,
yeah.
Stackers, if you love your podcast, buddy enough, just think about artist shaving, uh, and artist shaving. If you want to sponsor the show, I'm all about it. Uh, pantry goods. I like this area too. I love cooking. I
added this one to the list. So whether it's cooking for yourself or just kind of stocking up on those pantry goods that you need for snacks or whatever it might be, Amazon really through Prime Day has sort of made this a category where you start to see those deep discounts and it's really no different this Black Friday.
And particularly, you know, I, I actually found a couple of things where if you're donating to food drives or, you know, to your local food pantry or whatever, some non perishables that can really Have a shelf life for a while, uh, one of the deals, there's two boxes of cereal at CVS for 2 and 38 cents. Holy wow!
Yeah, and, and it's, you know, there's some that are maybe more candy like, like a Lucky Charms or something, but there's also Cheerios multigrain. I mean, however you feel about cereals, it's, it's just, there's different options, very inexpensive, something that you can stock up on. And this is one that does require a little bit of the deal gymnastics because there is the, you have to stack a coupon on top of it.
But you do have to go. to your local store to pick it up so that you don't have to pay for the shipping and everything but certainly a really strong deal. Also we're seeing a lot of like soup, canned soup deals. I recently, but this one came and went so fast. So there was a 12 pack of a hearty beef stew for 3 and 13 cents through Amazon with subscribe and save.
And so, you know, I bought a case of it. It's not something that, uh, necessarily my family eats, but we can donate to the food drives. And also, you know, I thought surely it's going to arrive in the expiration date is going to be like a week from now, but it's good through 2025. So they are, um, Buyable products.
That one was an exceptional deal. Some of the other ones that we're seeing, you know, you could get the classic chicken noodle soup. You can get eight counts, an eight count pack for about 10
Progresso? Was that Campbell's? Which one was it? Campbell's.
Campbell's. Yeah. Yeah. And then even just things like, you know, there's whole Roma tomatoes canned, a six count for about 6 through Amazon subscribe and save.
So definitely check it out for this category. It's something that we don't necessarily think about during Black Friday. Why I see a smile. What's going on over there?
Because Regina, the gift that just keeps giving, if you want to show her, you love her, just get her a 12. Count pack of Roma tomatoes in cans.
This is not intended for the gifting suggestion. This is more of the, you have holiday meals to prep and you need to have extra food for the family. It's a good time to say. I can
just see
surprise. Wait a minute.
Hold on.
I kind of dare you to do
that. I got you two boxes of Lucky Charms. What could go wrong?
Actually, my girls would be delighted by that if I, if we did that, cause normally they don't. That's not something that, uh, they normally get to have, except for if we do it around St. Patrick's day, the leprechaun usually leaves it in the house.
Yeah. And, and, uh, Regina, I'm excited about it too. Unless Cheryl's listening, then I'm horrified.
So yeah, just so we know. Speaking of pantry goods, let's go to the rest of cooking to kitchen
supplies. Big category for Black Friday. You know, we look at Black Friday. A lot of times people think of those traditional electronics deals. And of course there are tons to be had in that area. But one area that doesn't get as much focus, but has consistently really strong deals is those countertop kitchen appliances, as well as some of your cookware, knives for the kitchen.
So if you've been looking to enhance your kitchen in any way, this is the time to do it. Particularly, like I said, those countertop appliances, larger appliances tend to have more selection during three day weekends. Like Labor Day, President's Day, that type of thing. There are discounts available, but they're not really known for that during Black Friday, but those, those things like a blender, there's a ninja blender, a 72 ounce pitcher, normally 200 marked down to a hundred dollars.
Amazon and Best Buy are both offering that as a deal. Half off. Yeah, and for a really high quality
blender. I was going to say that Ninja Blender, we bought one when it wasn't on sale, maybe two months ago. And really when you say high quality blender, just fantastic.
Yeah. And, and so this is the time for those types of really deep discounts, as you would see in kind of the electronics category, the countertop kitchen appliances.
Another area that became really popular, you know, a few years back, maybe five years now, the Instant Pot was kind of the appliance to have. I would say that's transitioned over to the Air Fryer now. And so we see a lot of Air Fryer deals, but there is a, uh, uh, one that is highly rated with the community right now at Slick Deals, which is, uh, The, at Walmart, it's a seven quart digital air fryer, uh, normally 79 available for 35.
The only catch on this is that they are kind of rolling what's available online. So you do have to check and see if there's inventory in your stores around you. But I did a search earlier and found one within like 20 miles. So a little bit of a drive, but if you're planning to go do some of your shopping and you want to tap into this great deal, uh, that's a good option.
Highly rated as a deal with our users. And then lastly, you know, kind of going on the opposite end of the spectrum from the ninja, there's 5 appliances at Kohl's and they have no bells and whistles, but I always love to include this one because I still have a toaster that I got. probably, you know, shortly after college.
So probably early 2000s, it was 5 on a Black Friday deal at Kohl's and it's still in my kitchen today and it does not do anything fancy. Sometimes it overcooks the bread a little bit, you know, it makes it a little extra toasty, but it works and I love it. And I love that I only paid 5 for it.
Just think about the mileage you've gotten out of that.
That's fantastic. I love those deals. When I'm like, when did I get those knives? We do have some knives that we got when we got married. I mean, just, uh, on that note too. I think especially this year, like every year, our interviews go kind of in cycles and authors are putting out things. There's things going into the zeitgeist based on just, you know, what's going on in the world and Regina, the number of times we've had experts on this year around being burnout.
around just too much stuff going on around needing to just mentally get it together and all the things we talked about about overspending. These cookware kitchen things solve all those problems. I mean, number one, you can make healthier food because it's at home. You're going to save money because you've got this quality stuff in the kitchen that you want to use that over the long run is going to save you tons of money.
And frankly, there's nothing better for my mental health than at the end of my day, putting on some music. And just having to chop carrots, you know what I mean? Just the carrot shopping totally gets me out of my day so that I don't slice a finger off. Like I, I absolutely love that category, especially this year.
It's fantastic. Uh, next up home improvements. I love this one too.
Yes. Well, always every year, you know, Home Depot, Lowe's, Ace Hardware, their Black Friday sales have a huge number of deals on everything from must have tools to hardware to holiday decor. So some of those, you know, just similar to all of the cycles that we were talking about the holidays creeping earlier and earlier, some of those Christmas trees and inflatables and things that you'll see are really kind of discounted starting as early as now, but where I really like this category that to lean into is just that you can get those tools that you need for your house at a very deep discount.
So at Home Depot, there's a. Uh, five tool Milwaukee drill with a 25 piece drill bit set marked at 210, normally 624. So that's 66 percent off and that's a significant savings. If there's some projects that you have coming up on the horizon, Black Friday is a really good time. And that's just one of the examples.
I mean, there are, if you'd like a different particular brand of tool, there are a lot of options available. So this is a good time to check out those retailers. And then also, if
you also have a brother or sister or heck if your kids are my kids age. Regina. Just somebody that's a first time home buyer.
Like what a great time to give them tools as a gift.
Right. It's something that you don't know until you actually realize that you need it. That first time that you're like, wait, how do I do this? Oh, I needed that tool. So this is a
good time to give them the tomato set. But anyway, Hey,
you know, you can use the tomato set when you're cooking with your new cookware in your kitchen, but a black Friday discount.
On that note, also one of the things that we don't often think about until we realize that we're in the middle of putting up lights outside the house and then don't have the extension cords to go with it. And then you rush to the store and you overpay. Black Friday actually has a number of extension cords, uh, particularly at Walmart.
We've seen some really good trending deals there. Uh, there's one that's a hundred foot Go Green Power extension cord, normally 43 marked to 27. So don't let this be one of those things that you forget to get and then you have to go and spend full price on it. Wow,
that's fabulous. And there's always a time when I need an extension cord and I can't find one.
Right. Yeah. The next thing on your list is free money, which I'm always interested in. I like the word free. I like the word money. I like those two words together. Regina, what are you talking about? Well,
unfortunately, no one's going to actually hand you free money directly. One star. One star. No, no, no, no.
Wait, I've got some really good deals on this one though. Uh, it's, you know, obviously there's a, you have to buy something to get something, but this is a really good time to get some extra bang for your buck. So a number of deals that we found, particularly if you are a Southwest Airlines flyer and happened to be a Sam's Club member, starting on November 23rd.
You can get a Southwest Airlines 500 gift card for 400. So with airfares being as high as they've been, and you know, if that's an airline that you utilize now, they have been pretty secretive about all of the bells and whistles around this. So there's probably a limitation on how much you can buy. Uh, usually there is what these kinds of offers, but that is something if you're, you know, like I said, you have to be a Sam's club member and you have to.
Fly Southwest, but 100 savings
on that. That's that stacking deal thing though, again, that we were talking about. Yeah,
and then speaking of the memberships, you know, if you, uh, happen to have been interested in a Costco membership, Stack Social has a really good offer, which is a one year Costco gold star membership.
And then if you buy it for 60, you get a 40 membership. Uh, Costco digital shop credit. So you're basically paying 20 for the Costco membership. And if that's the right fit for your family, you know, that can easily be something that you save within one or two shopping trips that might be worth the value of that membership.
So if you've been considering it, you do have to be a new member. Um, Costco considers there to be like an 18 month cool down period between your last membership before you are eligible for something like that. But, um, You could always have another person in the household sign up for it or, you know, find, find workarounds
on that as well.
Yeah. And you can also make back the other 20 on those cheap hot dogs they have.
Right. Exactly. Well, and, and well worth it. So the cheap, the cheap hot dogs and the Caesar salad too. I like
that. We, we had somebody on, uh, last year, uh, sommelier on talking about the wines that you'll buy at Target and at whatever and Kirkland wines.
If you're just having people over for the holidays, by the way, The Kirkland wines do not suck. Like I would not, you know, it's not your top shelf stuff, but if you're just hanging out with cousins and relatives and you don't want to spend a lot of money on wine, like nobody's going to drink some of that Kirkland Cabernet and go, Ooh, gross.
It's pretty good stuff.
I I've heard too about their, their vodka is kind of similarly rated from the only issue is I happen to be in Pennsylvania and we're not allowed to have. liquor sold at Costco here. So, so I do not get to access those deals, but it is a really good tip for everyone who lives in other states.
If you ever see Regina going down a highway, going down the East coast, you know, she's had to do a Costco out of state. No, I'm kidding. Over the border in Maryland. Uh, you've got one more. I always love the crazy thing we talk about at the end. You've got a really crazy one for 2023.
Yes. So Costco has currently available a one ounce gold bar for 2, 000.
Now that's just slightly above or around spot price, which is, you know, kind of fluctuates all the time. You have a limit of two. You do need to be a Costco member, but it's unusual and it's getting a lot of attention with the slick deals community. Maybe. And if. Gold is something that you're interested in.
This is something to check out.
Now Bridges coming in on Wednesday to talk about tech deals. I know you guys always go through a lot of tech stuff. It's slick deals. We have CES coming up, uh, right after the new year. There's all that stuff. Obviously then we go through the year. I mean, Memorial Day sales, a president's day when you want a mattress, right?
I just think a president's day, you think mattresses like all these, if you want a place where you're not getting it once a year on Stacking Benjamins, you might know a place where people could find these deals all year long, Regina.
Right. So if you check out, we say every day is black Friday at slick deals.
So if you go to either, you can. Check it out online at slickdeals. com or you can download the app for your iOS or Android phone and it is it's just a community of millions of shoppers who are out there loving and discovering the best of the best deals every single day of the year.
Yeah, what I, what I like is you can just, it's very easy to sort by the deal you're looking for.
The type of thing you're like, Oh, I need this. And I think I almost, well, I can't even say almost. I don't think there's a time where I didn't find a better deal on slick deals than I did by just going straight forward, like every time.
Right. Well, what we were talking about earlier too, is just that these, the, the folks who are, you know, engaged in the community are really passionate about this.
And so you do get that extra step of, yes, you know, this is a good deal, but it was better two months ago, or maybe you need that item right now. So you're willing to pay that, but you get to have that understanding and really know what you're getting yourself into. And, you know, maybe there is that extra tip of a coupon or.
Using a rewards credit card to just maximize your points as well.
God bless some of the nerds in your communities because the crap they find Regina, I'm like, if that person didn't exist, I'd pay so much more, but there's somebody, you know, in Peoria, who's just on their computer all day, looking up deals and putting them on slick deals for me, which is, Hey, kick
ass.
Right. It's amazing. You can either engage as much as, as much or as little as you'd like. You can just tap into the benefits of the folks who are really deeply passionate and love to find these things. But, you know, if you find something too, obviously like. If you want it, sometimes it's fun to share with your friends that you got a really good deal on something.
So this is an opportunity to share with millions of folks and allow them to access those same deals
as well. Well, Regina, again, thank you for saving our stackers so much money again this year, especially on gold bars and Roman tomatoes. I really, I know what's
on your Christmas list now. I'm glad I could help, but no, thank you for having me.
This is always so fun.
Hey, I'm Rob Berger. When I'm not rolling in the dough, that's right. I'm stacking Benjamins. Big thanks to Regina for, for sharing deals again, deals galore OG, I saw you getting the credit card out already. And I was like, dude, put that away. I get to be your wingman. Put that, but put that away.
I got stacks of them. It's going to be okay to sit there collecting dust. Today, we're going to throw out the lifeline to a lucky stacker. If you've got a question that you'd like OG and I to answer, here's how you get your question answered. Head to stackofbenjamins. com slash voicemail and for being brave and asking your question.
You know what we do? We throw in a greatest money show on earth t shirt as the thank you We know it's it's tough to put yourself out there sometimes But feel like every week people are asking questions and they're like this is a stupid question. It's never a stupid question it's usually something everybody else's is asking stackofbenjamins.
com slash voicemail and today we're gonna throw out the Lifeline to someone whose parent called them anonymous. Whose parent would call them anonymous, OG? Tough life.
Hi guys. My wife is currently in the last year of what will be a decade of medical education. And in a little over half a year, we will see a very significant increase to our household income.
which is nice. We currently live in a rural area with a somewhat high cost of living and we feel completely satisfied. No pressure to keep up with the Joneses or anything like that. Unfortunately, we have to move and we're moving to an area that we both grew up in and where most of our family still lives.
And at least from our vantage point, it seems like some of our friends and family have succumbed to that pressure to keep up with the neighbors and do have a little bit more materialistic. View of the world. My question is, I know we're going to spend more money when we're making more money, and I know that the true answers are to be, you know, intentional with our money and ultimately self discipline to prevent ourselves from falling into that type of trap.
But is there any advice or systems we can put in place? that you guys can suggest that would kind of make sure that we don't lose sight of what truly matters and that we stay focused on what we truly want and not just what we feel like we need to have. Uh, thanks a lot.
Boy, what a great question, O. G.,
especially on a week like this week when there's so many distractions, so many, wow, you know, you never thought that I needed a whatchamacallit until somebody showed me the whatchamacallit and how cheap it was. Exactly. It's amazing. I need one of
these. I need one of these. I didn't realize how critical it was to my life, but now I can't get rid of it.
Yeah. Like a Netflix subscription. It stays for
years. It is a great question. How do you keep the values, uh, front and center that North star?
Well, I mean, I think that the right answer to this is really just about the big rock type solution here. It's, it's thinking through your, income and thinking through the things that are important for you and the goals that you have and then assigning money to them and then hanging out with what's left.
I mean, that's basically what you've been doing already, right? You've already been saving some money and paying bills and living your life and doing your thing. And now, and now you're going to get a, you know, a pay raise and you're going to move to a city. That, that doesn't mean that any of that stuff has to change.
And I would also get ready with some stock answers. of, you know, the things that are going to show up in your life that you don't want to do, right? Like things like, but you're a doctor, you can go to this. You, you gotta, you're a doctor, you can get a Mercedes, you know, or whatever, right? Like the things that you know are going to get kind of, and you know, your family and you know, your friends and their proclivities.
So if you've got an answer to that in advance, just like we were talking about budgeting in advance where you don't have to like hem and haw and try to figure out how to answer this one particular thing. It's super easy to get people off your back about doing stuff or spending money or whatever if you could just if you already have a Realistic heartfelt response to that like how come you guys can't go on vacation with us.
It'll be great. You can just say oh, no We're saving for a house. Oh, okay You know, or, you know, we're really focused on getting Alice's student loans paid off. Training to be a doctor is expensive. Ha ha. You know, like you can have, whatever you need in your back pocket to be able to kind of judo away those, those advances, so to speak.
But really from a planning standpoint, it's a big change, uh, going from, uh, from career to career or upgrading your career or medical field. When you get done with all that training and you get that big, you know, new role that, that has a significant increase in compensation. And it's a struggle for a lot of people.
And so, I mean, the way that I would think about it is literally to do it in advance, like I said, because your brain's not going to know the difference. July one is when you get your first big paycheck. You can't wait until July 3rd to figure out how to spend it. You have to be thinking about how the rest of this year is going to shape up.
And have a plan for that in May and in June so that when July shows up, it's not new and exciting because the shiny new thing, to your point about spending money and like, yay, the shiny new thing will get attention. I've known, Joe, I know that you have known physicians who have gone from being residence making, 50, 000 a year to being whatever is called after being a resident or a regular doctor.
I don't know a full doctor. I think it's dr. Dr. Riffick July 1 and their paychecks go from 50, 000 a year to 50, 000 a month that attracts a lot of attention from you Not necessarily from other people because guess what you're still working a hundred hours in July Just like you worked in June, you know, you're still low, you know low person on the hierarchy You know what?
I mean? Like you're still gonna be doing all the crap shifts and all that sort of stuff. So You're going to put that attention on there. So if you get that excitement out of the way, we were talking about surprises one time, uh, my wife and I, and I said, you know, you don't have to wait for it to be a surprise when I walk in the door.
It's a surprise when you tell me a week ahead of time, too. It's still a surprise. It's like, well, it doesn't land the same. I go, no, it could. It's still a surprise, but I could at least wait, make sure I wear the right shirt to the party. Versus showing up at the party and you're wearing, you know, you just got done working out, you're wearing sweatpants or something, you know?
So, it's still a surprise. When you, when you decide to recognize, Oh my gosh, I got this pay raise. Oh my gosh, I finally made it. Oh my gosh, I've got this promotion. Oh my gosh, I got this bonus. We were talking with a client a couple of months ago that got a, you know, a life changing bonus, basically some, some gigantic thing.
Like, that's a surprise when you find out it's a surprise when it gets in your bank account, right? You can just figure out when you want to have that surprise and go through all those emotions then. My
two cents on the matter. No, I love the idea of having that North Star set out ahead of time and following it.
You know, I'm so appreciative of some of the great minds that come on this podcast. Next week, we're going to have on Monday, Tiffany Aliche come on, and I know Tiffany's a big fan, OG, of setting up your bank account so the money automatically goes into the right direction. So don't, don't set all this money in your checking account when your income changes.
Have it already prepared. Have a direction based on what you want for yourself long term. And that doesn't mean you can't give yourself a raise, right? I mean, maybe that's part of a standard of living raise is part of your game plan. It's part of what you want for yourself. And there's absolutely nothing wrong with that.
But I certainly like it when you turn your money into a machine that helps you get all those big things instead of what happens to a lot of people, which is the money because it gets commingled, gets co opted. And ends up going toward a bunch of stuff you don't care about, the things you truly value never get the attention they deserve.
That's also the reason why, OG, I like for couples, like Mr. Anonymous here is part of a couple, I like the weekly money meeting. I like this consistently talking about what do we value. I think that's probably even more important than just the money aspect. Yep
ers. Just keeps you grounded,
like you said.
Thank you for that question. Fantastic question. If you've got a question, need us to throw out the lifeline to you? StackyBenjamins. com slash voicemail. Alright, that's gonna do it for today. Uh, Doug went upstairs because he was really interested in asking Regina about a couple of those offers. So, gee, today I'll handle the community calendar.
Coming up next week, we get back to a regular week in the basement. This week is a week when, uh, OG, as you said at the top of the show, we really, most of the team here, Gertrude and all of us, we all take the week off. Kate with the, with the week off. So we try to do the same thing we encourage you to do.
Hopefully you're able to hit pause a little bit and, um, appreciate those people around you. And even if you can't, hit pause. Hopefully you're able to spend just a little time today, uh, in this week, uh, having some gratitude for all the, all the good things in your life. You know, most of you don't get to sit across the card table from a guy like OG, which is super amazing.
Pinch myself nonstop. I can imagine why. So not much on the community calendar this week, but you know what? Coming up on Wednesday, Bridget Carey. Coming up on Friday, Candice Harris from BoardGameGeek. Often around the holidays, people play games. I know we play games OG on Friday while a lot of people are shopping.
If you just hit up a target and you're buying games based on the cover art, there's a lot of crappy stuff out there. So Candace is going to help us with that list and a second list for all the money nerds out there. Games that make money or economics a little bit more fun, not necessarily teaching you more about money, but make the topic, uh, fun for everybody.
We'll have those two top five lists from Candace. You can also go back and listen to past years. We have, uh, a lot of the celebrities from the board game industry. Did you know there's celebrities in the board game industry? I do not
believe you. but okay,
that have been on, uh, some of the best and brightest.
All right. Time now for sitting out on the back porch. Oh, gee, I want to talk NFL football for a second. What is up with our Detroit Lions? How
are they our Detroit Lions? I live in Texas, man.
Detroit is, so I bought a ticket to an NFL game. Finally, I think the last time I was at another NFL game, this is how old I am, Barry Sanders was still playing for the Lions.
No, actually, I did get a one game and um, but, but I didn't pay for it when Joey Harrington was, the team was awful. They were absolutely horrible and they
got smoked by this year. Oh, I mean, since, since midway through last year, they've played
well. But I bought a ticket to go see them play at a place colloquially named is Jerry's house.
Ah. and I bought it before the season began. It's just weird that I didn't
get an invite to this.
I just thought that this, uh, Dallas Cowboys Detroit Lions game was going to be big and is now, oh gee, it's about a month away. It's looking even more like that's going to be a big game on the calendar. But the prices are ridiculous.
Oh, don't even get me started. So you're going to sell it for some money and come sit at my house. Is this where this is going? You're going to sell it for a profit and then hang out at my house. We'll watch it on TV and drink free beer out of the tap
out back. You know what's funny? I haven't even seen what the ticket would go for today.
I probably should, but when I bought it back in the preseason, I bought a ticket in the upper deck, about the 30 yard line, maybe halfway up the upper deck, bought it for Uh, Christmas present for Nick, my son, and he was so fired up when I told him, I said, Hey, do you want to come to Texas and hang out? And I'll take us to a game.
He's like, Oh yes, absolutely. Still Lions fan, even though he lives in Seattle. How much do you think that ticket cost? Oh,
350 bucks. Probably. Oh,
it was only 200. So now I feel good. Each ticket was 200. But just, you know, dropping 400 on, uh, maybe 20 rows from the top of the stadium. And by the way, I could have paid a lot less, but, but I don't know that I want to sit in the end zone.
Of course, you've been there a few times. I don't think there's any bad seat in that house, is there?
The seats that I get are generally pretty good when I go to AT& T. Yeah. Yeah.
I can't wait. So, uh, uh, wanted to talk about that because the Lions are beating up the Packers this week. Sorry, sorry, Wisconsin.
We'll get Doug to do another one of those funny Wisconsin voices.
Speaking of Doug, Doug, lots of to do's today. What are our top three to do's from today's podcast?
So what's on your to do list today? Well first, take some advice from Regina Conway. Make a list of deals before hitting the store. Share with us a deal you found by doing some homework in our Facebook group.
Let's save each other some money, huh? Second, explore your money tracking options today. Not using one, start small and get into a rhythm. Soon, you'll be a money tracking genius. But the big to do? Keep those Halloween costumes handy. Apparently there's a Furby offshoot craze called Furries? And they're, like, having a convention this weekend down at the Holiday Inn Express?
I can't wait to get dressed up and share stories about our toys. It's gonna be great! Thanks to Regina Conway for joining us today. You can find the amazing deals at slickdeals. com. We'll also include links in our show notes at stackingbenjamins. com. This show is the property of SB Podcasts, LLC, copyright 2023, and is created by Joe Saul Sehy.
Our producer is Karen Repine. This show was written by Lisa Curry, who's also the host of the Long Story Long podcast, with help from me, Joe, and Doc G from the Earn Invest podcast. Kevin Bailey helps us take a deeper dive into all the topics covered on each episode in our newsletter called The 201.
You'll find the 411 on all things money at The 201. Just visit stackingbenjamins. com slash 201. Wonder how beautiful we all are? Of course you'll never know if you don't check out our YouTube version of this show, engineered by Tina Ichenberg. Then you'll see once and for all that I'm the best thing going for this podcast.
Once we bottle up all this goodness, we ship it to our engineer, the amazing Steve Stewart. Steve helps the rest of our team sound nearly as good as I do right now. Want to chat with friends about the show later? Mom's friend Gertrude and Kate Youngkin are our social media coordinators, and Gertrude is the room mother in our Facebook group called The Basement.
Say hello when you see us posting online. To join all the basement fun with other stackers, type stackingbenjamins. com slash basement. Not only should you not take advice from these nerds, don't take advice from people you don't know. This show is for entertainment purposes only. Before making any financial decisions, speak with a real financial advisor.
I'm Joe's mom's neighbor, Doug, and we'll see you next time, back here at the Stacking Benjamins Show.
✕
Join 9K+ Stackers improving their money savvy.