We're chucking the expensive flowers and chocolates that go right to your hips this Valentine's Day. Instead, let's bring on the Benjamins! Are you looking to up your finance game? Maybe you have debt you'd like to pay off, an expensive soon-to-be ex-spouse, or you're looking to just be more intentional with your money. On the love side of the equation, Anjie and RJ from the hit new Rich by Intention podcast join us to share their incredible story of debt payoff, teamwork, and negotiation. They paid off over $100k of debt in just one year on salaries of less than $100k each. They negotiated raises of over 15% each, and they lowered their rent payment. How? They'll share all their strategies and how you can get your finances in order too.
During our headline segment, Kelly Frawley and Emily Pollock protect your downside, by joining us to talk about lessons we can all learn from some recent celebrity divorces. What's more romantic than that for Valentine's Day? They'll share problems with prenups and how to know if you might need one or how to make sure it works. But that's not all. We'll also answer a Haven Life line question about 401k investments, and Doug will share his trivia.
Enjoy!
---
Our Headline
Kelly Frawley and Emily Pollock, partners at Kasowitz Benson Torres LLP joined us to share the hot gossip on celebrity divorces and what we can all learn from some of the fallout. Learn more about their firm at www.kasowitz.com.
---
Our TikTok Minute
---
Anjie and RJ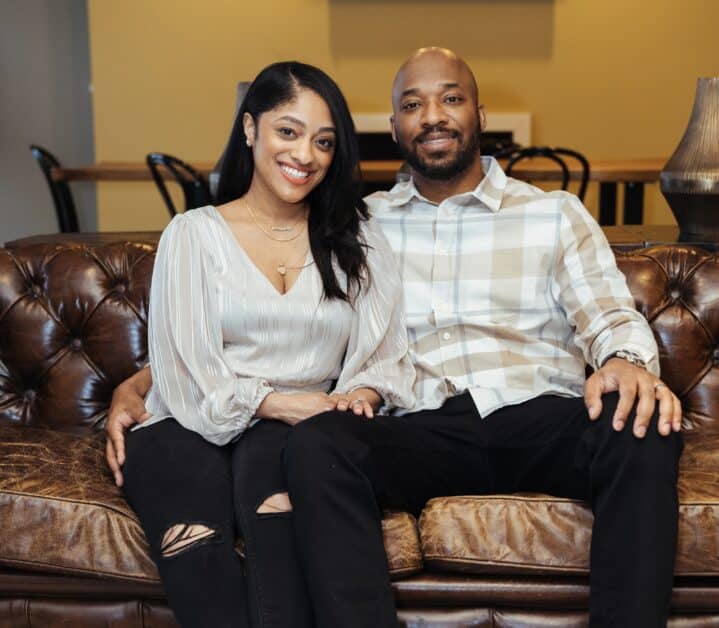 Big thanks to Anjie and RJ for joining us today. To learn more about them, visit RichByIntention.
---
Doug's Trivia
How much did a third class ticket cost on the Titanic in 1912 dollars?
---

Need life insurance? You could be insured in 20 minutes or less and build your family's safety net for the future. Use StackingBenjamins.com/HavenLife to calculate how much you need and apply.
Anonymous has a question about fund options in his 401k plan.
---
Want more than just the show notes? How about our new newsletter with STACKS of related, deeper links?
Check out The 201, our email that comes with every Monday and Wednesday episode, PLUS a list of more than 19 of the top money lessons Joe's learned over his own life about money. From credit to cash reserves, and insurances to investing, we'll tackle all of these. Head to StackingBenjamins.com/the201 to sign up (it's free and we will never give away your email to others).
---
Written by: Brooke Miller
Miss our last show? Listen here: Small Ways To Save More This Year
✕
Join 9K+ Stackers improving their money savvy.