Bigger Pockets' David Greene joins us to tackle a more efficient way to buy real estate, especially if you're interested in building a large portfolio of passive income-generating properties. It's called the BRRRR method, and we'll walk through each of those letters on today's show. specifically, we'll talk about how to buy, rehab, rent out, refinance, and repeat. Even if you don't plan on using BRRRR as your strategy, David will share lots of tips on putting your best real estate deals together, finding a great time to help you, and common problems with real estate investing and how to avoid them.
And in our headlines segment, are you in a race to reach retirement? We'll discuss one MarketWatch piece that shares 5 hard-earned lessons from people who retired early. It turns out that early retirement (or any retirement at all, is more about psychology than you would think…but it's still about math.
Later in the show we'll throw out the Haven Life line to Dave. His mother-in-law wants to invest in his children's college fund. What's the best way to go about that? A 529 plan? Something else? We'll all weigh in on a myriad of options.
Then, in our letters segment, Aly's Capital One investment account has been sold to E-Trade. What are the alternatives that she should use?
Of course, as always, we'll also make some room for some of Doug's fantastic pre-Memorial Day trivia.
How about $50 off your first job post? Head to Linkedin.com/sb
Thanks to Proper Cloth for supporting Stacking Benjamins. Get $20 off your first custom shirt at Propercloth.com/sb.
Have you read this far? Write us this phrase: OG Stinks! to joe at stackingbenjamins.com to win a #Doug2020 tee-shirt. You can join the brigade of people for responsible leadership!


Show Notes:
LinkedIn
Thanks to LinkedIn for supporting Stacking Benjamins. Go to LinkedIn.com/sb and get a $50 credit toward your first job post.
Proper Cloth
Thanks to Proper Cloth for supporting Stacking Benjamins. Get $20 off your first custom shirt at Propercloth.com/sb.
<4:16> Headlines
<20:53> David Greene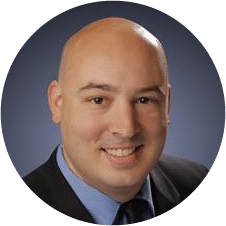 Check out David's blog at his site: GreeneIncome.com
Thanks to David Green for stopping by the basement. You can order yourself a copy of David's book AND support the show by using our link: Buy, Rehab, Rent, Refinance, Repeat: The Brrrr Rental Property Investment Strategy Made Simple
Prefer to use Amazon instead? Click below:
<40:12> Doug's Trivia
What is another name for "serge de Nimes"?
<47:11> Haven Life Line
Dave's mother-in-law wants to invest some cash for his children's college fund. Should they use a 529 plan, or is there a better option?
<52:10> Letter
Aly writes in asking what she should use in place of her Capital One investment account now that its been acquired by E-trade. You can read her letter below:
Now that my Sharebuilder/Capital One investment account got acquired by Etrade what would you suggest as an alternative? I really liked that account. I set up the fixed price each month of what I wanted to buy – up to 12 trades for only $10.00.

I looked into M1Finance, that seems to be the only one thats similar. For a while I thought you recommended them but haven't heard you talk about it for a while or any information on your website. Please help. Thanks!
Join us Wednesday!

✕
Join 9K+ Stackers improving their money savvy.