Today we take a quick time out to celebrate a HUGE accomplishment….the Stacking Benjamins Show reached 400 episodes! Who knew we'd make it this far? Sorry if you bet the "under" on us….but we're still going strong.
LOTS of our favorite podcasters stop by with fun 400th episode wishes, and we play clips from some of our favorite episodes.
As an additional treat, in our FinTech segment we talk to the CEO of Haven Life, Yaron Ben-Zvi, about how his company is innovating in a space that (in our opinion) badly needs it. What's changed in life insurance? He'll explain.
Special thanks to  SoFi and Magnify Money for sponsoring our show. Support the companies that support us AND help yourself along the way.
Subscribe below.
Show Notes:
<> Open

From student loans to personal loans and mortgages, lower your interest rate with a strategy involving SoFi. You need a good credit score to qualify.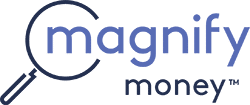 Compare checking, savings, credit cards, and loans before switching. Magnify Money makes it super easy to compare, switch and save.
What we look like after 400 episodes:
<>Special thanks to everyone
<23:59> Our Special 400th episode FinTech Segment: Haven Life
Check out Haven Life: HavenLife.com
Follow Haven Life on Twitter: @HavenLife