Do you ever feel like you just don't have much influence over others? Not in a negative way, but in a way where you wish people would truly hear you. Sometimes we just need to take a step back and re-evaluate what we are trying to accomplish. Zoe Chance is an expert in influence and is an Assistant Professor at Yale. She joins us today to share her secrets to positive influence and happiness. She talks about the power of 'no', charisma, and my favorite, the Kindly Brontosaurus technique.
During our headline segment, we dive into longevity in financial planning. As people start living longer, what adjustments need to be made to financial plans? We talk about retirement planning and allocations as it relates to living longer lives. We also help answer Jenna's question about saving or spending HSA dollars and Doug shares his influential trivia.
Enjoy!
---
Our Headline
---
Zoe Chance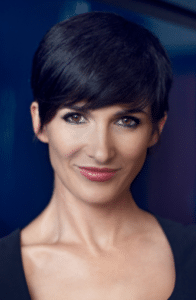 Big thanks to Zoe Chance for joining us today. To learn more about Zoe, visit her website. Grab a copy of her book, Influence Is Your Superpower: The Science of Winning Hearts, Sparking Change, and Making Good Things Happen.
---
Doug's Trivia
What was Dale Carnegie's original professional dream?
---

Need life insurance? You could be insured in 20 minutes or less and build your family's safety net for the future. Use StackingBenjamins.com/HavenLife to calculate how much you need and apply.
Jenna has a HSA and wants to know if it's better to spend the funds annually if needed for expenses or save it for the future.
---
Want more than just the show notes? How about our new newsletter with STACKS of related, deeper links?
Check out The 201, our email that comes with every Monday and Wednesday episode, PLUS a list of more than 19 of the top money lessons Joe's learned over his own life about money. From credit to cash reserves, and insurances to investing, we'll tackle all of these. Head to StackingBenjamins.com/the201 to sign up (it's free and we will never give away your email to others).
---
Other Mentions
---
Written by: Brooke Miller
Miss our last show? Listen here: Our Top 5 Easy Ways To Save More Money
✕
Join 9K+ Stackers improving their money savvy.