t
Think your 401k rocks? In our headlines segment today we'll share a story from an author who thinks your retirement plan isn't all that it can be. Should you stop investing? Reduce the amount you save into it? We'll tackle both of those questions with Paula Pant from Afford Anything and Andrew Wang from the new podcast Inspired Money. They'll also help us cap off 2017 with a discussion about 2018. Fewer people are making money-based resolutions. Does that mean our finances are going to be a mess next year?
We'll also answer two questions from listeners, share Doug's trivia, and more.
Today we'll also introduce you to CollegeBacker. Co-founder Abby Chao joins us to detail the frustrations people have saving for college and how they're working at making 529 plan savings easy. Think it's difficult to save for college? You'll want to listen to today's interview. Can't wait for you to hear all about it.
Thanks to HelloFresh and MagnifyMoney.com for sponsoring our show!
Subscribe below:

Show Notes:
<> Open
Hello Fresh 
Thanks to Hello Fresh for supporting Stacking Benjamins. Receive $30 off your first week of deliveries when you go to HelloFresh.com and use the offer code stacking30.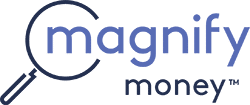 Compare checking, savings, credit cards, and loans before switching. Magnify Money makes it super easy to compare, switch and save.
<>Headlines
<>Today's Contributors
Andrew Wang

Check out the Andrew's podcast: Inspired Money Podcast 
Follow Andrew on Twitter: @RunnymedeCap
Paula Pant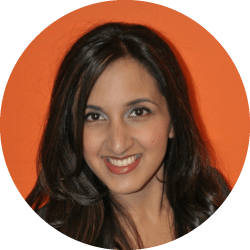 Check out Paula's site at: AffordAnything.com
Say hi to Paula: @AffordAnything
No one can really say if the price of college will continue to rise, or if it will eventually fall. What can be controlled is how much YOU save for future college expenses. Collegebacker not only helps you invest in a 529 plan, but brings your friends and family into the fold too. Check them out below.
Follow Collegebacker on Twitter: @CollegeBacker
Check out the CollegeBacker website: CollegeBacker
<29:31>Doug's Trivia
Which holiday are more cars stolen in the USA than any other?
<35:02> Mom's voicemail
Brent calls in to ask about Bitcoin. Should he be trying to get a piece of the cut?
<42:15> Letters From the Mailbag
Dawna wrote in to inform us that there are some companies that DO in fact make you rollover old 401k's to an IRA.
<> Join Us Monday
We called in Griffen the Intern to help us close out the year with a look back at some of our favorite episodes from the past. We hope you had as fun listening to us this year as we did making the show. Hope to see you next year!
SaveSave
✕
Join 9K+ Stackers improving their money savvy.