Think you have enough money? If you ask our featured guest Matt Manero, lots of people are walking around assuming they have enough (or enough for now) and they couldn't be more wrong. He says there's a good chance that you NEED more money. On today's show we're talking to Matt about protecting your downside, growing your income why you do NOT have to be the boss to get ahead, and more.
In our headlines segment, we turn our eyes to Tori Spelling's financial woes. Are you building good money habits? It turns out that no amount of money will ever be "enough" if you don't have a plan behind your money. In our second headline, we're talking to Stuart Ritter of T. Rowe Price. Do people that work in the gig economy pay more attention to their money than people working for "the man?" We'll have the answer to that question and more on today's headlines. We'll also answer another listener letter, throw out Doug's trivia question, and answer a Haven Life Line (plus have a bunch of fun while were at it) on today's show.
Thanks to Slack for supporting Stacking Benjamins. Slack: Where work happens. Go to slack.com to learn more.
Thanks to Lexington Law for supporting Stacking Benjamins. For a free credit report summary and credit repair consultation go to lexingtonlaw.com/SB
Subscribe below.
Show Notes:
<4:05> Headlines
<16:23> Matt Manero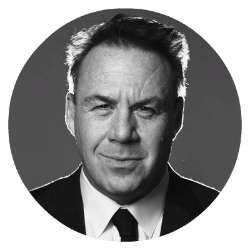 Check out Matt's site (and PODCAST!): MattManero.com
Follow Matt on Twitter: @MattManero
Looking for Matt's book? Click here!
<33:04> Doug's Trivia
When asked about his 2008 hit movie Slumdog millionaire, creator Danny Boyle was told by some that the word Slumdog sounded racist. He explained that nothing could be further from the truth, because it was a mashup of what two words?
<38:48> Haven Life Line

Need life insurance? You could be insured in 20 minutes or less and build your family's safety net for the future. Use StackingBenjamins.com/HavenLife to calculate how much you need and apply.
Arthur (who sounds strikingly similar to one Arthur Shelby) calls in to ask about how he can help his brother Tommy with some money issues.
<44:23> Letters
Need help with your financial plan? Use this link to schedule a meeting with OG: StackingBenjamins.com/OG
Daniel and his fiancé want to start investing in rental properties, but aren't sure if they have enough cash. What type of investments could they do to get the ball rolling?
Join us Wednesday!
Robert Niles (Mr. Theme Park Insider) joins us Wednesday for our annual show on the best theme park deals. You won't want to miss this!
✕
Join 9K+ Stackers improving their money savvy.