Are you frustrated that your average day doesn't start out chasing your goals but instead reacting to everything else going on? Between kids, spouse or friends, and co-workers, how are you supposed to get ahead on YOUR agenda? Good news, today we chat with Romi Neustadt, the bestselling author of You Can Have It All…just not at the same damned time! We'll have an amazing conversation focusing on how to REALLY set goals that stick (hint: you don't start with goal setting), how to keep your priorities in line, and the key to focus like a laser on the things that are most important if you want to get everything possible out of life.
Plus, during our headlines, we'll examine some financial horror stories that very well could happen to you. Have you had some big changes in your life and haven't gotten around to updating your beneficiaries? While this may seem like something you can wait on, we're fairly certain today's ugly stories of people who put it off will make you jump on it sooner rather than later. Then, in our second piece, we're taking a broader view on "rules of thumb." Everyone considers the 10,000 steps a day mantra as a hard fact, but experts say there's a better goal you should have in mind. Being the savvy people we are (no eye-rolls please), we'll make some parallels to when people go wrong with financial rules of thumb.
During our Have Life Line segment we'll answer a question from Richard, who can't get happy hour off his mind. With plenty of birthdays he feels obligated to attend in the next couple of months, how should Richard balance out budgeting and social obligations?
And of course, we'll always save some time for Doug's trivia.


Show Notes:
Motley Fool
To kick start your 2020 financial goals, Motley Fool is offering 5 of their favorite stock picks for FREE to Stacking Benjamins listeners. Go to Fool.com/sb to find out more.
Lightsteam
Apply now to get a special interest rate discount: apply at Lightstream.com/sb.
<> Headlines
<> Romi Neustadt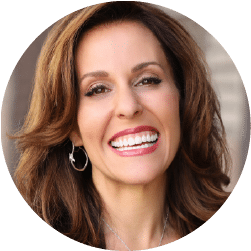 You can find more from Romi at her site: RomiNeustadt.com
Want to order Romi's book? You can find it here: You Can Have It All, Just Not At The Same Damn Time
<> Doug's Trivia
Which NCAA football team holds claim to winning more games than any other team?
<> Haven Life Line
Want the guys to answer your question? You can call into the Haven Life Line and get your question answered on-air HERE.
Richard calls in with a question about budgeting: how should he balance out his social obligations with sticking to his budget?
Join us Wednesday!
The SECURE Act was passed last month, and we've gathered some of the brightest minds from the financial landscape to put meaning to it all. In a very special Wednesday show we'll be talking to Fidelity Investments, TIAA, and the Retirement Answer Man, Roger Whitney on what you should be taking away from the new legislation.
✕
Join 9K+ Stackers improving their money savvy.