Is active investing dead? Phil Bak and Jamie Wise don't think so….but they do think it's changing. We'll talk to the CEOs from two of the newest crop of exchange traded funds about not only what they do, but how the landscape might be different in the very near future for investors.
That's not all. In our headline segment we talk pensions. Is the end near? Also, we'll discuss some active fund managers performing well today. Should you move some money toward those approaches? We'll have an opinion. Plus, we throw out the Haven Life line, answer a great letter from a listener, and also save time for Doug's trivia.
Special thanks to  SoFi and Magnify Money for sponsoring our show!
Subscribe below.

Show Notes:
<> Open
From student loans to personal loans and mortgages, lower your interest rate with a strategy involving SoFi. You need a good credit score to qualify.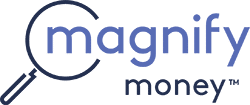 Compare checking, savings, credit cards, and loans before switching. Magnify Money makes it super easy to compare, switch and save.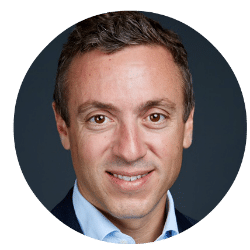 Take a look at Buzz Index: BuzzIndexes.com
Follow Buzz Index on Twitter: @BUZZIndexes
Phil Bak

Check out ACSI's site: ACSIfunds.com
Follow the ACSI on Twitter: @ACSIFunds
<39:42>Doug's Trivia
When the Dow Jones Industrial Average was created way back in 1896, (a couple years before Joe was born) there were twelve original companies. Of the twelve original, which one is left?
<45:50> Haven Life Line
Need life insurance? You could be insured in 20 minutes or less and build your family's safety net for the future. Use StackingBenjamins.com/HavenLife to calculate how much you need and apply.
Aaron seems to be doing everything right so far, what else can he do?
<53:00> A Letter From the Mailbag
Thomas asks for advice on consolidating and transferring his accounts.
Need help with your financial plan? Use this link to schedule a meeting with OG: StackingBenjamins.com/OG
SaveSave
✕
Join 9K+ Stackers improving their money savvy.