Mail call! Today we're ripping open your letters and answering tons of your questions.  We'll share our thoughts on 401k loans, improving your credit, saving money… and much, much more.
And during out headlines segment we're looking at Vanguard's 401k changes and… an article about millennial saving habits. It appears that many millennials think they're either going to retire early or not at all. As Joe's mom would say, "that doesn't sound good." It isn't…and bigger problems lie in the details of this story.
Plus we're throwing out the
Haven Life line
to Heather. With the possibility of Student Loan Forgiveness on the horizon, how much money should Heather be putting towards her loan? And with debt to pay off, what's some good advice for getting on track for retirement?
Thanks also to MagnifyMoney.com for sponsoring Stacking Benjamins. MagnifyMoney.com saves users on average $450 when they compare, ditch, switch and save on credit cards, student loan refinancing, checking, savings and more. Check out MagnifyMoney.com for your savings.
Looking for something deeper than what we give you on the show? Subscribe to our weekly newsletter: The Stacker.
Subscribe below.
Show Notes:
<> Open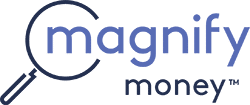 Compare checking, savings, credit cards, and loans before switching. Magnify Money makes it super easy to compare, switch and save.
Stacker
Want that latest news from the basement? Looking for something deeper than what we talk about on the show? Subscribe to our weekly newsletter: Stacker
<4:13> Headlines
<13:24> Your Letters
Need help with your financial plan? Use this link to schedule a meeting with OG: StackingBenjamins.com/OG
Robin has some outstanding debt and not great credit. They're looking at consolidation, but the best rate they found would be through a 401k loan. Should they take it?
Vijay wants to know how he should be diversifying his funds.
Matt wrote in after listening to our long-term care episode. His brother-in-law turned down long-term care insurance years ago and now needs 24/7  care.
Adam just graduated and is getting into the savings game. Advice?
Nick writes in about being able to pay off debt and getting a great credit score… all while living with his mom.
Mike has a question about investing in a new fund from Wealthfront.
<34:05> Doug's Trivia
What is the Beach Boys' biggest selling song?
<39:52> Haven Life Line

Need life insurance? You could be insured in 20 minutes or less and build your family's safety net for the future. Use StackingBenjamins.com/HavenLife to calculate how much you need and apply.
Heather called in asking for advice about getting student loans paid off and getting on track for retirement.
✕
Join 9K+ Stackers improving their money savvy.