We're dedicating today's show to all of your burning financial questions. Will the fact that Anna's parents are opening up a 529 plan for her daughter create unintended financial consequences down the road? What should Keith do with a $50,000 inheritance and no job? What should ANYONE do when they receive $50,000? Jessica is a new investor. What platforms should she be looking into when trying to invest? After our David McKnight interview, Ryan is focusing on more money in his "tax-free" bucket. Does the SB team have any good tips on tax savvy financial moves? Of course we do!
And in our headlines segment, there's BIG news in college scholarship land. It turns out that a couple of schools are reducing their tuition to FREE. Who is it? Should you consider changing your college plan? In our second headline, while owning your home is a great financial position to be in…if you want to get rich one publication insists that you should own somebody else's home. We'll dive into rentals and real estate on today's show. Plus, in our Haven Life Line, Heather wants to know if she can do a backdoor Roth conversion AND make contributions to a spousal IRA.
Thanks to MagnifyMoney.com for sponsoring Stacking Benjamins!
Thanks to LinkedIn for supporting Stacking Benjamins.  Go to LinkedIn.com/sb and get $50 off toward your first job post.
Show Notes:
<> Open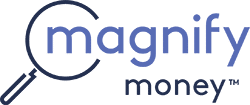 Compare checking, savings, credit cards, and loans before switching. Magnify Money makes it super easy to compare, switch and save.
LinkedIn
Thanks to LinkedIn for supporting Stacking Benjamins.  Go to LinkedIn.com/sb and get $50 off toward your first job post.
<3:51> Headlines
Anna wants to know about the financial stipulations of her parent's opening a 529 plan for Anna's daughter. Anna and her husband has already opened up a 529 plan for their daughter in Nevada, but won't be adding much to it while Anna is pumping up their retirement and emergency stash. Would there be any financial aid problems down the road? What if her Anna's parents fully fund their own 529, and Anna's plan is just collecting dust? Would Anna have to pay some penalties?
What should be Keith's first moves to start making money grow from an inheritance to the tune of 50k? Keith wants to purchase a car (decent credit) but has no job, and he has no job. His primary goal is to make his money grow.
Jessica is looking for out thoughts on the new "You Invest" platform by J.P. Morgan Chase. How does it compare to M1 Finance or Vanguard? What are good platforms for new investors? Jessica also wants some clarity on 457b retirement plans. Jessica is in a pension plan where she must automatically contribute 7.5% of her income to either a 403b traditional or Roth with no employer match or a 457b traditional or Roth. Could she do both?
Ryan has been thinking more about taxes in retirement after our David McKnight interview. Ryan is 31, and is looking for ways of playing more cash into his "tax-free bucket." Ryan is debt-free, has about 136k in his 401k that he's started to max out, 35k in a Roth IRA, which he also maxed out. He has 29k in his emergency fund, split between a savings account and half in a betterment account. Is Ryan able to open a traditional IRA (or other account), pay the taxes and place it in his Roth IRA. If not, are there any other methods he can use?
<33:45> Doug's Trivia
On this day in 1972 the Dow Jones crossed an important milestone, what was it?
<39:07> Haven Life Line

Need life insurance? You could be insured in 20 minutes or less and build your family's safety net for the future. Use StackingBenjamins.com/HavenLife to calculate how much you need and apply.
Heather and husband make too much money to contribute to a Roth IRA. She plans on doing a backdoor Roth conversion. Next year her husband is starting college, but they're combined income will still be too high.Heather's thoughts are that she'll set up a spousal IRA and contribute through her own income. Is it possible for Heather to do a backdoor Roth conversion AND contribute to a spousal IRA?
Need help with your financial plan? Use this link to schedule a meeting with OG: StackingBenjamins.com/OG
Join us Friday
We're talking to Certified Financial Planner Joseph Hogue AND we're introducing you to HoneyBee. Ever get some check held up by payroll? It's one thing to have a late check when you're financially sound (and have some savings), but it can be detrimental when you're still living paycheck to paycheck. HoneyBee is setting out to be change that.
✕
Join 9K+ Stackers improving their money savvy.