Long-time basement listeners know what the Friday after FinCon means… it's our episode you know and love: when we take you on a tour of some of the biggest innovations and coolest concepts we see at the show. So, just what are we covering this year? While plenty of companies are doing amazing work to help everyday people save, invest, and become financially independent, we brought to our microphones a few of our favorites. Today you'll hear stories from brands like USAA, and what they're cooking up in their labs, and Chris Hutchins at Grove, where they're inventing financial planning tools for the masses, and many more innovation-themed talks about the future of your money, (and wallet). Of course, we'll still save time for some of Doug's trivia.
Thanks to MagnifyMoney.com for sponsoring Stacking Benjamins. MagnifyMoney.com saves users on average $450 when they compare, ditch, switch and save on credit cards, student loan refinancing, checking, savings and more. Check out MagnifyMoney.com for your savings.
Thanks to RXBAR for supporting Stacking Benjamins. Get 25% off your first order at RXbar.com/sb, Promo Code: SB.
Show Notes:
<> Open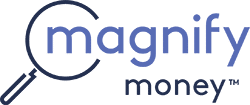 Compare checking, savings, credit cards, and loans before switching. Magnify Money makes it super easy to compare, switch and save.
RXBAR
Thanks to RXBAR for supporting Stacking Benjamins. Get 25% off your first order at RXbar.com/sb, Promo Code: SB.
Check out RXBAR
<> Headlines
<> FinCon Encounters
We have a BUNCH of great people and companies we talked to during FinCon. You'll find their names and links to their companies or websites below.
Adam Schouela
Andrew Harris
Chris Hutchins
Juan-David Rodriguez
Matt Schultz
Rochelle Tijerina & J.J. Montanaro
Stuart Ritter
Tori Dunlap
<> Doug's Trivia
Walt Disney World opened in what year?
Need help with your financial plan? Use this link to schedule a meeting with OG: StackingBenjamins.com/OG
Join us Monday!
We're talking to the guy who left the daily grind and is now self-employed… with two kids. How did he do it? We'll dive in with all the questions you could have on Monday when we sit down with the guy behind the new "We Travelled There" podcast, Lee Huffman.
✕
Join 9K+ Stackers improving their money savvy.