We back up the truck and plow through the mailbag today! We'll start off with a question about employee stock purchase plans, work our way into niche real estate, fly through small company stock investing, and dive headfirst into mutual funds vs. ETFs….plus LOTS more.
In our headlines segment we'll talk with Ken and Ben from FICO about auto financing. A recent FICO study shows that the move toward shopping online for financing rates isn't nearly as wide as we may have thought. What are the takeaways? We'll ask FICO for some best practices and more on today's show! Plus, are you a Wells Fargo customer? We have more news about claiming your settlements and more on today's podcast.
Plus, we throw out the
Haven Life line
to Ryan, who wants to work in the financial planning field. What advice do we have for him when it comes to talking to others about their money?
Thanks to MagnifyMoney.com for supporting Stacking Benjamins. Looking to have your financial product questions answered? Head to MagnifyMoney.com for your credit, savings, student, and auto loan needs.
Thanks to LegalZoom for supporting Stacking Benjamins. Get special savings by going to Legalzoom.com and using SB at checkout.
Subscribe below.
Show Notes:
<> Open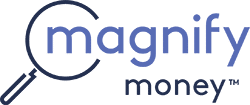 Compare checking, savings, credit cards, and loans before switching. Magnify Money makes it super easy to compare, switch and save.
LegalZoom
Thanks to LegalZoom for supporting Stacking Benjamins. Get special savings by going to legalzoom.com and using SB at checkout
<5:00> Headlines
Are you due a refund from Wells Fargo for wrongful fees? Here's how to find out (USA Today)

Need to call about call Wells Fargo about a refund?

Auto loans: (800) 289-8004.
Mortgages: (800) 357-6675
Retail banking customers affected by a previous $142 million class-action lawsuit can also file a claim. If you had any credit, checking or savings accounts opened in your name from May 1, 2002, to April 20, 2017, you may be eligible to receive money. The deadline to file a claim is July 7, 2018. The instructions can be found at this website.
<23:10> Letters
David wants a few pointers on maximizing his Employee Stock Purchase Program benefits.
Bill wants to know about "alternative" REITS such as telecom towers and data centers.
Korana wants to be invested in small caps, but isn't sure how she should incorporate it into her portfolio.
Lamar has an SEP and IRA. Can he also invest in an Roth IRA? If not, should he make a change to his portfolio so he can be?
Will wants to know the difference between an ETF and a traditional mutual fund.
<42:05> Doug's Trivia
When did the first official Mother's Day occur?
<46:54> Haven Life Line

Need life insurance? You could be insured in 20 minutes or less and build your family's safety net for the future. Use StackingBenjamins.com/HavenLife to calculate how much you need and apply.
Ryan wants to work with people in the financial field. What's some good advice on how to talk to people about their finances?
✕
Join 9K+ Stackers improving their money savvy.