We're celebrating Valentine's Day in true money podcast fashion, talking all things romantic, like wine, spreadsheets, money dates, and open money communication about money. We know…total romance. Joining us to discuss all of these things and more are a father-daughter financial planning team of Walter Wisniewski and Allison Vanaski. We'll also talk about non-verbal money cues (what is your significant other NOT telling you about money, but is showing you?), why we're afraid of money chats, and how to discuss financial topics with aging parents and non-family members. We're talking all things money communication on today's show!
Plus, in our headlines segment, do credit scores factor in to how we look at love? Does good and bad credit matter in the dating world? We'll talk statistics and love with Jonathan Walker from The Center For The New Middle Class. Plus, Joe and OG will discuss one piece that covers 5 mistakes you could be making with your money.
Later on, we throw out the Haven Life Line to Zac and his wife. They've recently discovered the FIRE movement and now want to retire by 50. With conventional logic suggesting to invest into accounts that won't be available under after 50, where should Zac and his wife be looking to invest with Fire in mind? Plus, we're also answering a letter from Any Mouse, who wants to know if he has enough assets to cover his son in the event that something happened to him.
And don't worry… we'll still take some time for Doug's trivia.
Show Notes:
Headlines
Walter Wisniewski and Allison Vanaski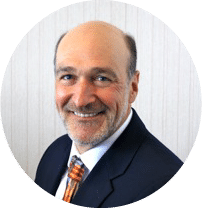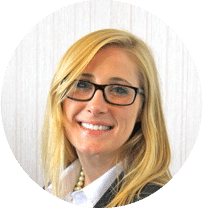 Check out their site: ArcadiaWM.com
Looking for your own copy of The Millionaire Within? Click below:
Doug's Trivia
Considering all the connections someone has in their life – be it friends, boyfriend, girlfriend husband, wive, kids, pets – which "connection" will have the most money spend on them this Valentine's Day?
Haven Life Line

Need life insurance? You could be insured in 20 minutes or less and build your family's safety net for the future. Use StackingBenjamins.com/HavenLife to calculate how much you need and apply.
Zac have been following Dave Ramsey's baby steps for the last 11 months. They recently discovered FIRE, and now want to retire around 50, which is too early to withdraw money from their Roth accounts. Should they be looking into other options instead?
Letter
Any Mouse is divorced and has one kid. Any Mouse's son is covered through a workplace policy to adulthood, but he is leaving his job. Any Mouse's passive income is enough to cover child support payments each month, and could continue to support his son if something happened. Does Any Mouse make enough to be considered self-insured?
Need help with your financial plan? Use this link to schedule a meeting with OG: StackingBenjamins.com/OG
Join us Wednesday!
✕
Join 9K+ Stackers improving their money savvy.