Can you build a $1M portfolio starting at age 50? We tackle this question, along with others about diversification, cash reserves, and telling your boss to take a hike on today's letters show! All that and our headlines, Doug's trivia, the Quotacy hotline, and more.
Thanks to MagnifyMoney.com and SoFi for sponsoring our podcast!
Subscribe below.

Show Notes:
<> Open

From student loans to personal loans and mortgages, lower your interest rate with a strategy involving SoFi. You need a good credit score to qualify.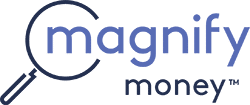 Compare checking, savings, credit cards, and loans before switching. Magnify Money makes it super easy to compare, switch and save.
Jay – Annuity…should I buy one?
Dan – Roth 401(k) vs. Regular 401(k)?
William – Diversification vs. lots of funds
Amy – Energy Efficiency recommendations.
<>Doug's Trivia
What denomination was the smallest ever that the USA offered as a bill (not a coin)?
<>Quotacy Hotline
Kara: When OG referred to fixed income, what does he mean if he doesn't mean bonds?
✕
Join 9K+ Stackers improving their money savvy.