Need to clean up a debt mess? We've got you covered on today's show, as Nick Clements from MagnifyMoney.com stops by with HUGE and timely advice to help you wipe up your debt issues. Not only will he share the secrets people have used who've been successful at cleaning up debt, but he'll also discuss with us the stumbling blocks people encounter that trip them up year after year when trying to get out of debt unsuccessfully.
Plus, in our headlines segment, have you ever thought about retiring abroad? Kathleen Petticord from LiveAndInvestOverseas.com joins us to discuss the top places to retire in Europe. We'll also share an inspiring story about a couple of teens who are making six figures doing work most people don't think could be profitable. Thinking about starting a side hustle? You'll want to listen to this story!
We'll of course have more from the world of financial planning, throw out the Haven Life line to lucky listener Nick, who wonders about the difference between a 457 and 403b, and take a letter from Stephen, who asks about restricted stock units. Should he sell some extra shares to pay the tax that'll be due? Of course, we'll still score with some of Doug's delightful trivia, and more.
Huge thanks to Audible for supporting our podcast.  Get a free audiobook with a free 30 day trial at audible.com/SB or text SB to 500-500!
Subscribe below.
Show Notes:
<> Open
Audible
Thanks to Audible for supporting Stacking Benjamins. Start your 1 month FREE trial of audiobooks by going to Audible.com/SB or text SB to 500-500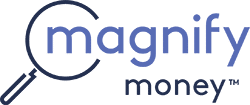 Compare checking, savings, credit cards, and loans before switching. Magnify Money makes it super easy to compare, switch and save.
<2:57> Headlines
<15:27> Nick Clements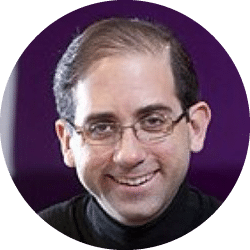 Check out Magnify Money on Twitter: @magnify_money
That debt won't fix itself! Head on over to the site: Magnify Money
Looking for the debt guide? Here you go: Magnify Money Debt Guide

<40:03> Doug's Trivia
How much did Ben and Jerry pay for the correspence course they took through Penn State on making ice cream?
<44:17> Haven Life Line
Need life insurance? You could be insured in 20 minutes or less and build your family's safety net for the future. Use StackingBenjamins.com/HavenLife to calculate how much you need and apply.
Nick wants to know what the difference between a 403b and 457b is and what his investment savings priority should be.
<49:59> Letters
Need help with your financial plan? Use this link to schedule a meeting with OG: StackingBenjamins.com/OG
Stephen wrote in about RSUs and taxes:
When vesting in RSU's, should you pay withholding taxes by "surrendering" an equivalent value of shares? The shares are of a large self storage REIT with a strong dividend. I feel like I'm foregoing the potential stock appreication and dividend payments for those equialent shares if I decide to "surrender" them. However, I like the idea of not paying cash for taxes. That said, I could afford to do so. I'm a numbers guy so how should I be analyzing this to support an educated response. Is a compounded conservative growth rate and dividend yield compared to my tax rate all I need to be considering?
<> Join us Friday
Want to get the inside peek for 2018? You're in luck, Len Penzo is bringing his Magic 8-Ball, and we'll all be getting the inside scoop. The 8-ball is a pretty good guesser… most of the time. Tune in!
✕
Join 9K+ Stackers improving their money savvy.