Today in the basement we're turning inner strength into outer money success with financial coach Beth Burns. Plus, in our headlines segment, do you live in one of the least financially savvy states? We'll go over that list… plus tell you which side of Texarkana had the honor of (not) making the list. And in our second headline… Mark Cuban once said that, "if you use a credit card, you don't want to be rich." Does he really mean exactly that? We'll jump in more during the show.
Later on we'll still have time to answer Doug's trivia question, a listener letter about adjusted gross income and modified adjusted gross income, AND throw out the Haven Life line to Nick, who's side hustle has quickly became his main hustle. With a new house this year, plus a baby, and still tackling student debt… what should Nick and his wife be doing with all of his new found cash? What type of financial advisor should a person in Nick's position be looking out for?
Thanks to MagnifyMoney.com for sponsoring Stacking Benjamins!
Thanks to Slack for supporting Stacking Benjamins.  Slack: Where work happens. Go to slack.com to learn more.
Show Notes:
<> Open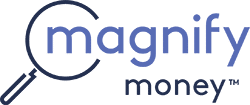 Compare checking, savings, credit cards, and loans before switching. Magnify Money makes it super easy to compare, switch and save.
Slack
Thanks to Slack for supporting Stacking Benjamins.  Slack: Where work happens. Go to slack.com to learn more.
<4:08> Headlines
10 least financially savvy states (InvestmentNews)
<15:38> Beth Burns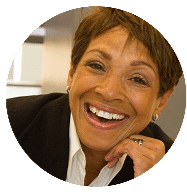 Check out Beth's site: InnerStrengthOuterSuccess.com
<35:32> Doug's Trivia
What CEO of General Electric did investors, critics and some friends call "Neutron Jack?"
<42:27> Haven Life Line

Need life insurance? You could be insured in 20 minutes or less and build your family's safety net for the future. Use StackingBenjamins.com/HavenLife to calculate how much you need and apply.
Nick wants to know what type of financial planner we would recommend for someone in his situation. His side hustle has quickly became his "main" hustle, him and his wife have bought a house and had a baby, and they are still tackling down student debt.
<48:04> Letters
Drew and his wife are in pretty good financial shape. He's trying to find the sweet spot to maximize their ROTH 401k, but still keep their AGI (Adjusted Gross Income) at a level that allows him to contribute. He recently heard about MAGI (Modified Adjusted Gross Income). So what's the difference between AGI and MAGI… does it have an impact on filing taxes?
Need help with your financial plan? Use this link to schedule a meeting with OG: StackingBenjamins.com/OG
Join us Friday
✕
Join 9K+ Stackers improving their money savvy.