Jason Moore from hit podcast Zero to Travel joins us to help you score your best travel deals. How do you save on the non-essentials so you can cram in all of the experiences you want? Jason will share tall.
Also, on the Quotacy hotline we take a call from Randy who wants to understand his pension. In our headlines we ask about crowd-funded honeymoons. Good or bad idea? We also take your letters, ask Doug's (awkward) trivia question, and more!
Thanks to MagnifyMoney.com and SoFi for sponsoring our podcast!
Subscribe below.

Show Notes:
<> Open

From student loans to personal loans and mortgages, lower your interest rate with a strategy involving SoFi. You need a good credit score to qualify.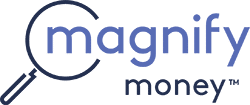 Compare checking, savings, credit cards, and loans before switching. Magnify Money makes it super easy to compare, switch and save.
<4:15>Headlines
<14:30>Jason Moore: Zero to Travel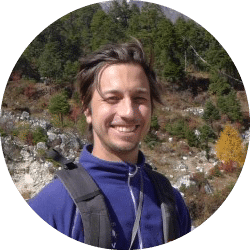 Website: Zero to Travel
Follow Jason on Twitter: @ZeroToTravel
<34:52>Doug's Trivia
What's the most name of the biggest nude beach in Greece?
<39:30>Quotacy Hotline
Why spend hours with a cheesy salesman when in minutes you can find out how much insurance you need AND get quotes from 17 of the largest companies? Check out Quotacy.com for life and disability insurance.

Today's Quotacy hotline note: Randy – what's my best pension option?
Send us a note! Quotacy Hotline Link
<44:04> Letters
Derrill – Bought a car with financing rather than cash…disagrees with our cash recommendation.
Sign up for Stacking 101 Benjamins LIVE class! StackingBenjamins.com/LIVE
<>Join us Wednesday
Mikal Van Cleve from USAA and Nick Clements from MagnifyMoney.com are going to be on Joe's dad's shortwave radio with advice around fine print. How do you avoid ugly fine print pitfalls that some credit cards try to hide? These experts have your back!
✕
Join 9K+ Stackers improving their money savvy.