Welcome to our countdown to New Years! Leading up to our January 1st Magic 8-ball episode with Len Penzo we're bringing you our top "quirkiest" interviews. These shows were released from this last year all the way to 2013, so you're in for a real treat.
We're kicking things off with our interview with Tracy Coenen, a forensic spy who uses her knowledge of spreadsheets and bank knowledge to chase down criminals. You can read our original show notes below:
She'll tell you over and over that her job isn't interesting. But if you're a money nerd, do we have a treat for you today, because accountant Tracy Coenen spends her time chasing down bad guys using spreadsheets and bank statements (I'll stop if you need a moment). Today she'll tell us stories of two stories where she helped catch perpetrators by using financial records (and some amazing ingenuity) to help bring "bad guys" to bear.
Plus, are you interviewing soon? Even if you aren't we'll talk about some useful tips if you're interested in moving up the ladder at work or with another pursuit (and who isn't?). Plus, we'll discuss the new milestone one fund company just passed and pause for a moment…man, that's a lot of money.
Of course, we're also going to toss out the Haven Life Line to Dillon and get Joe and OG's take on how Dillon should approach his investments. All and and we'll still make room for Doug's trivia. Step aside, people! There's a new episode coming…..this plate is HOT!
Show Notes:
Discover
A big thanks to Discover for supporting Stacking Benjamins! Discover matches all the cash back you earn on your credit card at the end of your first year automatically with no limit on how much you can earn. Learn more at Discover.com/yes.
MetPro
Thanks to MetPro for supporting Stacking Benjamins. Get a complimentary Metabolic Profiling assessment and a 30-minute consultation with a MetPro expert at metpro.co/sb.
Geico
Whether you rent or own, Geico makes it EASY to bundle home and car insurance. Go to Geico.com today.
Headlines
Tracy Coenen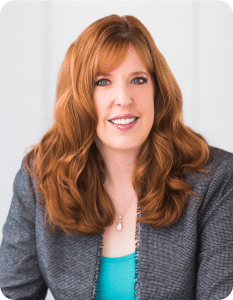 Tracy Coenen, CPA, CFF, is a forensic accountant and fraud investigator with Sequence, Inc. in Milwaukee and Chicago, investigating embezzlement, financial statement fraud, securities fraud, Ponzi schemes, divorce, white-collar criminal defense, insurance fraud, and civil litigation matters.
You can learn more about Tracy and her company, Sequence Inc., by visiting http://www.sequenceinc.com/.
Doug's Trivia
What's the most likely thing identity thieves will try to steal?
Haven Life Line
Dillon calls in to ask whether or not he should max out all of his tax-advantaged accounts, or should he earmark more money to after-tax accounts to allow for more flexibility in the future.
Want the guys to answer your question? You can call into the Haven Life Line and get your question answered on-air HERE.
✕
Join 9K+ Stackers improving their money savvy.