Ever wonder why you don't reach any of your goals? Tom and Ariana Sylvester were there. Over $70k in debt, newly married…they needed a plan. BUT more than that, they needed a way to STICK TO their plan. Today they join us in the basement to share the method they've used to achieve some amazing goals.
In our headlines segment, we'll discuss a possible merger between two big companies. What happens when you own shares of a company and it's swallowed by another? What happens if the company whose shares you own devours another? We'll use this current news to discuss how mergers work from the viewpoint of a shareholder. Then, after a little dose of Doug's trivia, we'll wind up the show by throwing out the Haven Life line to a lucky listener, as always. Today's question? Is Social Security going to go extinct faster if younger people join the FIRE movement? Enjoy!


Show Notes:
Skillshare
Thanks to Skillshare for supporting Stacking Benjamins. Get TWO months of courses for free at Skillshare.com/SB.
Kabbage
Get the money you need to run your small business today. Go to Kabbage.com and use the code SB to get $100 credit on your first loan statement. Offer ends November 30, 2019.  Must take a minimum $5000 loan to qualify. Credit lines subject to review and change. Individual requests for capital are separate installment loans issued by Celtic Bank, Member FDIC
<5:31> Headlines
HP Confirms Xerox Takeover Offer, But Isn't Ready to Say Yes (MSN)
<23:46> Tom and Ariana Sylvester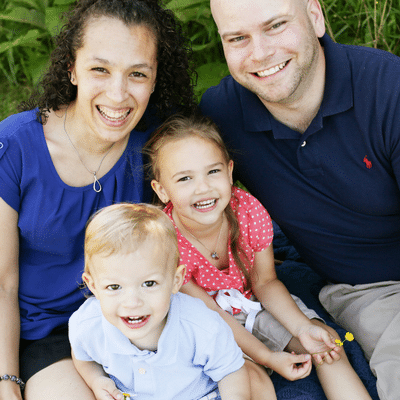 Tom of House Sylvester, Second of His Name, Husband of the Queen, Father of the Mini-Mes, Seeker of the Pizza, the Idea Man, Starter of Businesses and King of Call of Duty. From computer nerd to serial entrepreneur, I am the definition a "renaissance man".
He worked 3 jobs to get myself through high school and into college. Tom has 2 degrees, an undergrad in computer science and a masters degree in business management. He loves being an entrepreneur, much to Ariana's dismay, at least initially. Tom also helps people who want more out of life transform their life and business through first clarifying their ideal lifestyle, then building a business that enables that lifestyle.
Ariana is an animal Lover, Fueled by Iced Chai Lattes, Recovering Control Freak, Mom to 2 hilarious, adorable, maniacal, tiny humans. Movie Watcher, Fantasy Novel Devourer & Sheldon Cooper (Big Bang Theory) fan. Known to sporadically break out in song. From a Zoology degree to becoming the secret behind the businesses, she is the brain of all the operations here at the Sylvester household. As an only child with 2 moms, Ariana was raised to be a strong, independant & passionate woman. Over the years she's had a variety of jobs and experiences that have contributed to my skills & personal growth. Marrying an entrepreneur has been one of the most frustrating but also rewarding experiences in her life!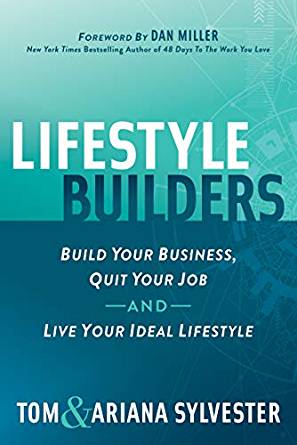 To get a copy of their book visit our Powell's link and help out the show!
You can learn more about Tom and Ariana on their website!
<51:14> Doug's Trivia
<54:35> Haven Life Line
Pete knows that social security is built on the younger generation so he asks if the younger generation got the firebug would that be an issue for social security? He also asks since social security is just a numbers game how would the decrease in birth rate affect it?
Want the guys to answer your question? You can call into the Haven Life Line and get your question answered on-air HERE.
Join us Friday!
…when we sit down with Jake from IHeartBudgets!
✕
Join 9K+ Stackers improving their money savvy.