Have you ever felt like the world was working against you and you just couldn't move your life in the right direction? We've all been there…and today's guest, Daniel Gefen, at one point worked out of a hotel lobby on his business because…well…we'll let him tell the story. If you're struggling, we're glad you're here. Our guest today is specifically for you, but also is a reminder to the people who've climbed the mountain that the journey was difficult and there are so many opportunities for us to lend a hand.
That's not all. In our headline segment we talk Uber. Why? It turns out the current Uber ugliness is a great metaphor for the reason we were so disinterested in the Snap IPO a few weeks ago. Listen in and we'll explain. We'll also tackle the best way to look rich. Sick of chasing rich and just want to look like you've got bank? Today's podcast is for you.
Plus, we throw out the Haven Life line to Kevin, who's trying to buy real estate and help his aging father, answer a great letter from our new friend Nick, and also save time for Doug's more-bizarre-than-ever spring cleaning trivia.
Special thanks to  SoFi and Magnify Money for sponsoring our show! We couldn't do any of this without the support of these awesome companies.
Subscribe below.

Show Notes:
<> Open
From student loans to personal loans and mortgages, lower your interest rate with a strategy involving SoFi. You need a good credit score to qualify.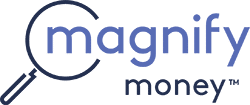 Compare checking, savings, credit cards, and loans before switching. Magnify Money makes it super easy to compare, switch and save.
<> Headlines
<> Daniel Gefen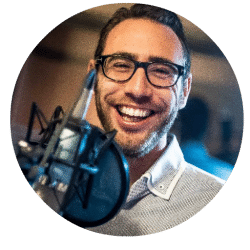 Check out Daniels' site: DanielGefen.com
Follow Daniel on Twitter: @ipickbrains
<34:12>Doug's Trivia
Which film holds the record for being the most expensive to produce?
<39:18> Haven Life Line
Need life insurance? You could be insured in 20 minutes or less and build your family's safety net for the future. Use StackingBenjamins.com/HavenLife to calculate how much you need and apply.
Today's Haven Life line call comes from Kevin, who wonders about buying a house and taking care of his dad.
<46:03> A Letter From the Mailbag
Nick asks about any downsides if he holds money in cash waiting for a market downturn.
Need help with your financial plan? Use this link to schedule a meeting with OG: StackingBenjamins.com/OG
<> Join us Friday
Hilary Hendershott and the Evil HR Lady are both making another appearance on the shortwave, while our friends Mr. Groovy from the Freedom is Groovy blog and Mr. Big Deal,, Eric Rosenberg join in the roundtable fun for the first time! It's going to be interesting…
SaveSave
✕
Join 9K+ Stackers improving their money savvy.