What's the ONE thing you need to figure out to get what you really want? A popular blogger wrote a piece on the topic and today we have a special all-guest panel to help us work through it. On today's show we welcome, from the Hippocratic Hustle podcast, Dr. Carrie Reynolds, and from the Poorer than You blog, Stephonee….AND also, the guy behind the Financial Residency podcast, Ryan Inman.
In our Friday FinTech segment we're taking a break from showing you the hottest new gadget to helping you build it. Have a great idea for the next hot FinTech app? Jake Hare has helped hundreds of potential app developers bring their idea to market and today he's going to talk about forming and executing on your next great idea.
That's not all…of course we'll still have Doug's trivia segment AND answer a listener call for help…all because we care, and because that's what we do on Friday. Enjoy!
Thanks to MagnifyMoney.com for sponsoring Stacking Benjamins. MagnifyMoney.com saves users on average $450 when they compare, ditch, switch and save on credit cards, student loan refinancing, checking, savings and more. Check out MagnifyMoney.com for your savings.
Show Notes:
<> Open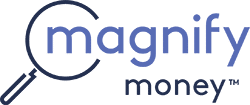 Compare checking, savings, credit cards, and loans before switching. Magnify Money makes it super easy to compare, switch and save.
Three-Town Tour: Detroit 
We're now halfway done with the Three-Town Tour! With Orlando and Kansas City behind us, we now have our eyes on hometown Detroit for our tour finale. Don't miss out on the last chance to meet Joe, OG, Neighbor Doug, and a great panel of local names in a 90 minute special version of SB you won't want to miss.
<> Headlines
The 1 Thing You Need to Figure Out What You Actually Want (MappedOutMoney)
<> Our Contributors
Carrie Reynolds 
Check out Carrie's site: HippocraticHustle.com
Follow Carrie on Twitter: @HipHustlePod
Stephonee
Check out Stephonee's site at: PoorerThanYou.com
Say hi to Stephonee on Twitter: @stephonee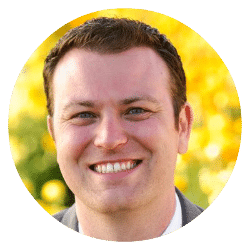 Check out Ryan's site: PhysicianWealthServices.com
Find Ryan on Twitter: @physicianwealth
<> Launchpeer
Check out Launchpeer for yourself: Launchpeer.com
Follow Launchpeer on Twitter: @Launchpeer
<> Doug's Trivia
What year did Saturday Night Live first air on this date?
<> Voicemail
Today's voicemail is brought to you by the Stacker, our (nearly) weekly newsletter. Be up to date with the latest from the basement 
Meredith wants to start investing in real estate. Her only debt is her mortgage. What things should she be checking off to make sure her financial house is in order before she starts investing in real estate?
Need help with your financial plan? Use this link to schedule a meeting with OG: StackingBenjamins.com/OG
Join us Monday!
✕
Join 9K+ Stackers improving their money savvy.