How do you take control of your money and start investing? Danielle Town had a famous dad in the investing world, Phil Town, and didn't want anything to do with her father….to the point that she didn't want to invest money the way he did. Instead, she decided to stick her money in a savings account and hopefully grow it. Today we're happy to have Phil Town with us, to discuss not only the biographical parts of the early book, but about getting brave with your money and learning how to invest. We'll ask about Dave Ramsey's 12% rule, investing like Warren Buffett, and more.
In our headlines segment, we'll talk about one expert who has been repeatedly quoted by media outlets. How many times have we heard about what's going to happen to the economy next week according to the experts? As it turns out, one expert in particular has a big secret: he doesn't even exist. What's that all about? We'll dive into what it all means during our headlines. And in lieu of a second headline, we're taking an inside look into what Doug does when he's not on the mic… you might be a little surprised.
Plus, we throw out the
Haven Life line
to Andy, who's wondering what he should do with his extra cash from his recently paid off mortgage.  How should he invest his additional funds for a positive gain for further financial independence?
Thanks to Honey for supporting Stacking Benjamins. Signup for FREE with joinhoney.com/SB
Subscribe below.
Show Notes:
<> Open
Honey
Thanks to Honey for supporting Stacking Benjamins. Signup for FREE with joinhoney.com/SB
<3:39> Headlines
Meet The Expert Often Quoted By Mainstream Media Outlets Who DOESN'T EXIST (Daily Wire)
<14:04>Phil Town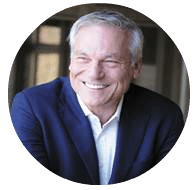 Check out Phil's site: RuleOneInvesting.com
Follow Phil on Twitter: @Rule1_Investing
<40:09> Doug's Trivia
People from outside of the USA visit lots of cities. Most in New York, Miami is second with less than half the foreign visitors when compared with New York, Los Angeles is third, Orlando is fourth, and San Francisco is fifth. How many of the NEXT five cities can you name?
<46:00> Haven Life Line

Need life insurance? You could be insured in 20 minutes or less and build your family's safety net for the future. Use StackingBenjamins.com/HavenLife to calculate how much you need and apply.
Andy (from Michigan!) has recently paid off his mortgage. What should he be doing with his money now to achieve financial independence?
<50:25> Letters
Need help with your financial plan? Use this link to schedule a meeting with OG: StackingBenjamins.com/OG
Eli's student loan is being reported as six different loans on his credit report. When he had lost his job his credit report showed him missing six different debts each month. Is there anything he can do to fix his credit without waiting 10 years for the missed payments to drop off his report?
✕
Join 9K+ Stackers improving their money savvy.