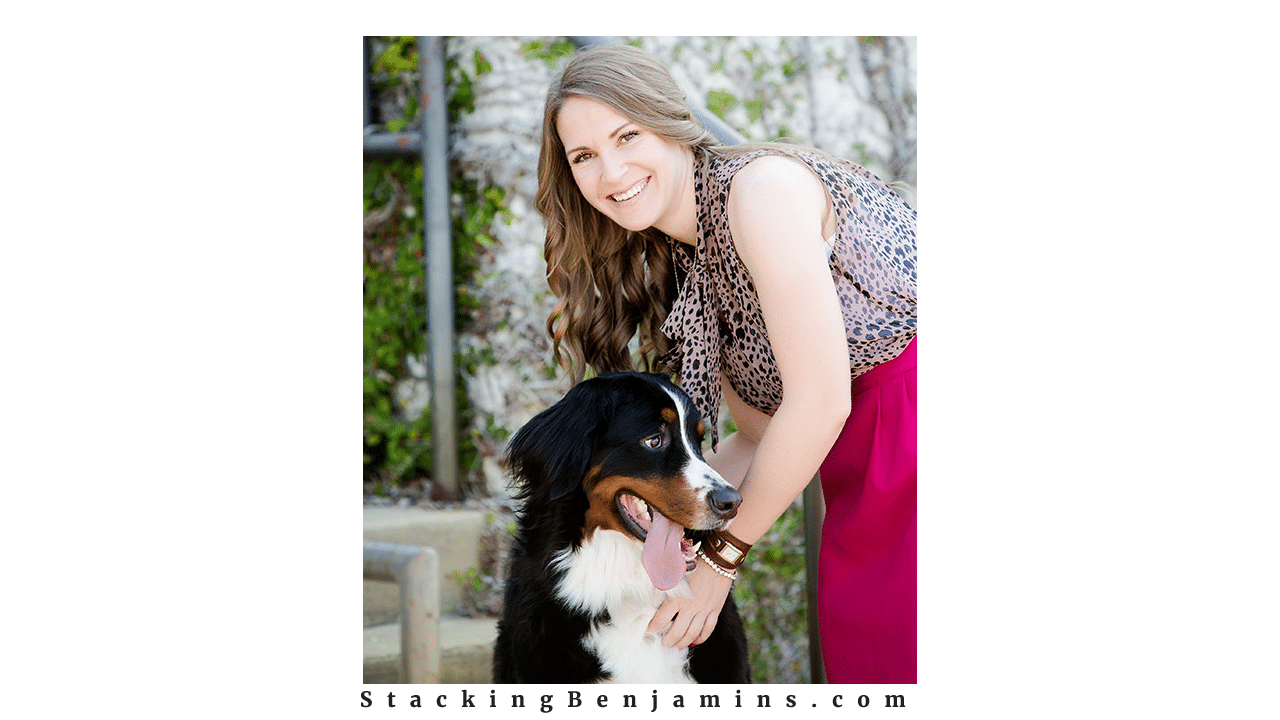 Adrienne Dorison, host of The School of Self Mastery: Business, Money, and Life stopped by the basement to discuss how she paid off $48,000 of debt in 6 months. Wow! Life is about systems, and they also tackled what routines Adrienne used in her pursuit to be debt free and to transform her side business into her career. 
Joe: Welcome!
Adrienne: Thank you. I am very excited to be here.
Joe: Let's start in the middle of the story. Tony Robbins says it's either desperation or perspiration that makes someone change. From quitting your job to getting out of debt, which was it for you?
Adrienne: The catalyst for all this was realizing that my debt repayment was going to take about 24 years. That's what it worked out to. I think that most people with that much debt can relate. It was like….minimum payments? 24 years.
It was all student loan debt. My boyfriend I'd recently started dating had zero debt. That was motivation, too.
When I thought about my legacy, what I wanted to bring to a marriage, it wasn't a ton of debt. That was my motivation to get it done as quickly as I could. He was willing to take it on, but I didn't want that. 
Joe: Getting money nerdy, did you just start making bigger payments on your student loans or refinance? What was your plan to being debt free?
Adrienne: Student loan debts are less nerdy than other debts. The student loan debt had a low-interest rate. They were all at about 6.8%. I had six separate student loans that added up to $48,000. I didn't consolidate anything. I didn't try to change any interest rates or put it on the credit card to get rid of it quicker, or anything like that. In my case, there was no vested interest to do that because my goal was to get it done as fast as possible. I knew the interest rate didn't matter if I did it all in one year. 
Joe: Paying off $48,000 in six months means that either you are living on Ramen noodles or bringing in serious income.    
Adrienne: I did both (laughs). I cut my expenses a lot. Full disclosure, I had a corporate job only at the beginning of my debt repayment. I was throwing about 80 – 85% of my corporate income, which was about $3500 a month going straight to the debt.
I then started a side business that increased my income. I more than doubled my corporate income with the side business. If you work out the math, I was throwing on average about $8000 a month to the debt. That would not have happened if I didn't both decrease expenses and increase income. 
Joe: Six months feels like a short amount of time once the debt repayment's over, but two months in you have to be thinking, "What am I doing?"
Adrienne: I have never been a huge spender on things like going out to eat or big trips—although I will take more trips now. I didn't have a problem expense cutting. It was fairly easy for me…. but it gets to the point where you can't cut anything else. You have to have your health insurance; you have to have a roof over your head and groceries. There were certain things that I couldn't cut back on. 
We didn't have cable. We still don't. I changed my phone plan to get a better deal. There still are things people are not willing to cut. You don't need an iPhone, but people aren't willing to give up their iPhone. It's important for people to know what they are willing and not willing to give up. 
Increasing income helps you do what you want to do, like pay off debt. There were times that were tough (laughs), and thinks that I wanted to do, but I knew I couldn't do them if I stayed fixed on my ultimate goal of paying off my debt as quickly as possible. I was invested. 
I think having the dual goal of getting out of the day job was helpful for me because it forced me to work more on building my business. 
Joe: That must have required systems to work a two jobs to help pay the debt off. What systems did you use to accomplish this?
Adrienne: I talked to whoever I can about how to run your business like an athlete because athletes are so disciplined and consistent. That is the same thing I bring to my business. That is the reason I grew this business and paid off the debt as quickly as I did. 
I had to switch my schedule around. I used to workout at night, but I knew there wasn't enough time. There are two thing people complain about when they run into a challenge:
They don't have enough time or;

They don't have enough money.

   
You have to be willing to create that for yourself and put systems in place.
I read a book The Miracle Morning by Hal Elrod and am obsessed. I'm a huge advocate. He should start paying me (laughs).
I started waking up at 4:30 am, being very intentional in the mornings. I put myself first. I would do my workout. I would write down my goals every single morning. That caused a big shift in my routine, which I was totally willing to do because I knew that it was going to keep me more energetic throughout the day. I knew I was going to be able to grow the business in the evening, which I wasn't able to do at 4:30 am in the morning. You have to make some sacrifices in that regard as well if you have a big goal. 
Learn more about Adrienne's systems, mantras, and habits in her interview on Stacking Benjamins.  And be sure to check out her new podcast The School of Self Mastery: Business, Money, and Life.
✕
Join 9K+ Stackers improving their money savvy.