Bestselling author Maureen Sherry joins us to talk about her experiences on Wall Street that led to Opening Belle. We also tackle some of the other themes in the book: income disparity between spouses, juggling work and family, and communicating with your spouse.
In our headlines we discuss what might happen if you don't pay your student loans on time. We also answer your letters, take a Quotacy hotline call, and much more.
Thanks to MagnifyMoney.com and SoFi for sponsoring our podcast!
Subscribe below.

Show Notes:
<> Open

From student loans to personal loans and mortgages, lower your interest rate with a strategy involving SoFi. You need a good credit score to qualify.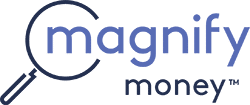 Compare checking, savings, credit cards, and loans before switching. Magnify Money makes it super easy to compare, switch and save.
<4:30>Headlines
U.S. Marshalls Are Arresting People Behind On Student Loans (TheRoot.com)
<11:50>Maureen Sherry
Maureen's Website: MaureenSherry.com
Opening Belle on Amazon:

Follow Maureen on Twitter: @MaureenSherry
Follow Opening Belle and Maureen Sherry on Facebook: Maureen Sherry Facebook Page
<27:30>Doug's Trivia
Another book turned movie was Wolf of Wall Street. What was the name of Jordan Belfort's firm?
<31:38>Quotacy Hotline
Why spend hours with a cheesy salesman when in minutes you can find out how much insurance you need AND get quotes from 17 of the largest companies? Check out Quotacy.com for life and disability insurance.

Ryan – Self directed IRA.
<35:25> Letters
Andreas – Negative interest rates
Syed – Blooom
Marisol – Valentine's episode critique
<>Join us Wednesday
Joshua Sheats from Radical Personal Finance joins the fun, talking about how to invest to become Dave Ramsey.
✕
Join 9K+ Stackers improving their money savvy.