Imagine that you've JUST figured out what the financial independence movement is all about. You've been saving, but doing nothing exotic. You earlier had thought that putting money in the stock market was "gambling," like many people do. Today, though, you figure out that you've not only done a great job of making your dreams come true, but you've achieved financial independence, and you're still in your 40's. How happy would you be?
Today we're live from Camp FI (camp financial independence), where a group of like-minded people are hanging out for a weekend talking about values, money, and pushing themselves to live a congruent lifestyle. Not only will we tell Jaylynn's story of surprisingly reaching his next phase of life, but so much more. Past guest Dan Sheeks joins Joe and special guest host Roger Whitney (Retirement Answer Man podcast), to share details of his group dedicated to helping young entrepreneurs and savers find each other. Not only does Dan explain what's special about these young achievers (usually between ages 18 and 25), but we get to meet two of them! Mia and Adrian both share their stories of struggle and success, with lessons that apply to all of us, whether you're working for "the man" or trying to reach financial independence by starting a business of your own.
We'll also throw things back to Doug at the halfway mark for our trivia segment. While THAT segment isn't about financial independence per se, it IS a look into an area of finance you may not have thought about previously.
Financial independence, entrepreneurship, live radio, and trivia? I know! Pinch us! Enjoy!
Deeper dives with curated links, topics, and discussions are in our newsletter, The 201, available at https://www.stackingbenjamins.com/201
---
---
---
Call to Action for Young Stackers:
---
Dan Sheeks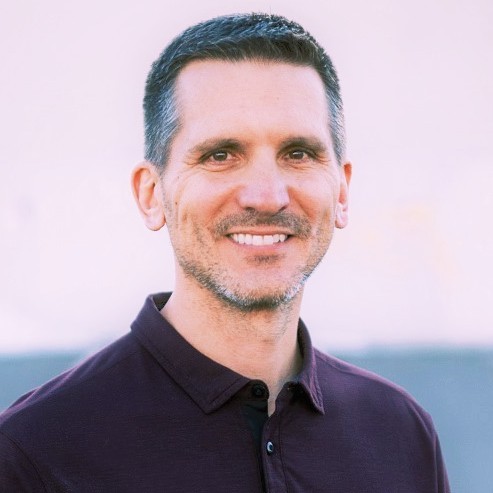 Big thanks to Dan Sheeks for joining us today. To learn more about Dan, visit sheeksfreaks.com.
---
Doug's Trivia
What more southern state is Dirty Dancing's Mountain Lake Lodge actually located in?
---
Have a question for the show?
---
Want more than just the show notes? How about our newsletter with STACKS of related, deeper links?
Check out The 201, our email that comes with every Monday and Wednesday episode, PLUS a list of more than 19 of the top money lessons Joe's learned over his own life about money. From credit to cash reserves, and insurance to investing, we'll tackle all of these. Head to StackingBenjamins.com/the201 to sign up (it's free and we will never give away your email to others).
---
Join Us Wednesday!
Be sure to join us on Wednesday when we sit down with engineer and internal medicine doctor, Dr. Neha Sangwan. We'll look for the cure to burnout and find the prescription for personal serenity.
---
Written by: Kevin Bailey
Miss our last show? Listen here: Dump These 8 Things To Clear Clutter and Save Money (SB1409)
Episode transcript
 Where's the kaboom? There was supposed to be an earth
shattering kaboom!
Live
from Camp Phi, Texas, it's the Stacking Benjamins
Show!
I'm Joe's mom's neighbor, Doug, and on today's podcast… It's goodness from Denton, Texas, as we'll hear stories from stackers just like you. Don't worry, though. Halfway through the show, I'll share some downright dirty trivia. And now a guy who's sweating it out in Texas, Joe Saul Sehy.
So
happy you guys are sweating out with me. And I have a very special guest here on the podcast. Well, I have about 40 special. And a special guest, here with me. But on the microphone, it's our old friend, Roger Whitney, the retirement Answerman's
here. It is hot here,
it is hot here. So it was like, 85 degrees when I left Texarkana, and then I went across this convection oven, and it's like 109 yesterday when
I this way all summer long.
It really has. No it's just, It's Stephen Boyer's fault. Stephen bringing the heat, baby.
Yes, absolutely. Uh, this is your first Camp Fi. What do you think so far? It is.
Well,
I, I have them all in front of me, so I'm gonna have to be nice about it. I didn't know what to expect. I mean, we played pool volleyball.
They were hitting the volleyball round. We had some putt putt. It's been a very special experience so far, but I haven't
talked yet. That sounds very educational, by the way. Oh, well, no. Here's what Camp Fi is all about. We played pool, we played putt putt,
But it's very hard to find your people when you're thinking about becoming financially independent.
It's hard to have those conversations at the water cooler. That's right. And you feel like you're walking that journey alone. And I think what Steven has created is something where. You find your homies.
We've had some great conversations so far. And people at all different stages. By the way, we're going to hear from some young people today.
The number of young people here really surprises me.
And they're smart. I didn't, I really didn't think that about the youth. I feel more encouraged about the youth now. I think it's pronounced yutes. The youth, the
youth. Yes, right, right. Who, who, who uses the tweeter? Right. Or is it the Xer now? I don't know.
They check out things on the Google? On the Googler? Yes. All right. We got Roger Whitney here. We got a bunch of special guests, but before that, Roger, do you know the rules around podcasting live?
Actually, I don't because I do it, not in my basement, but in a closet. There's a
whole set of rules. Let me explain those to you.
Now, hold on. Do you got them? No, you're looking at me weird. I don't think you got them. Here, here's the real rules. All right. We're live from Denton, Texas. Camp Fi! Let's get this party started. Well,
we got a bunch of special guests today, but we're going to start with a group that I knew a little bit about, but I've learned a lot more about. Let's talk to the leader of the group first. He's the man who's been on the podcast before. He's the leader of this group called Sheiks Freaks. Dan Sheiks. Come on up, man.
Dan, good to have you back on the show. Thanks. Good to be here. Were you happy you don't have to play the trivia challenge today? Yes, the
first time I failed. Failed so bad. I
think that's, that's, that's pretty much everybody. I didn't even remember what your question was.
It was, uh, when was the telephone invented?
Yes. I missed it by
50 years. Okay. Yeah, nice. You weren't there, so nobody's going to a teacher, by the way. So yeah. You shouldn't have said that. That was, we can back that up. Let's talk about Sheik's Freaks. How did this get started? You know, so I
had a couple books come out, um, published by BiggerPockets almost three years ago.
And it was kind of a natural progression from that. So a lot of, uh, my, my book is First to a Million. It's specifically for, for Gen Z. And this started to get read and people were reaching out like, Hey, we want to do something in a community as a result of what we
read in the book. They asked you to do it.
People reaching out to you saying we want a community around this.
Yeah. So I created an online community. It's gone through some different forms and evolutions, but, uh, it's, it's a place where Gen Zers, which I, it's kind of like roughly 15 to 25 years old. If, if they're highly motivated and interested in their financial future, It's a place where they can come meet like minded other young people.
What do you
hear from people when they're interested in joining your group?
Uh, prospective members that might want to join. They are always saying, Hey, I, I, I'm interested in entrepreneurship or investing or, or house hacking, real estate. But none of my friends are. I'm in, I know in my hometown, I have a home group of friends, the people I hang out with every day, I try to talk to them about money, I try to explain to them how important this, this financial knowledge is, and none of them want to talk about it.
And I want a place where I can go meet other like minded people and find my squad, basically. Have
you found that people go from, you know, Jim Collins has this great book, Good to Great. You've seen some of Sheet's freaks go from good to great? Oh my
gosh, yeah, you're gonna talk to some here, today. What they are accomplishing in the community, and I don't take credit for it, it's a place where they get to kind of just, just, it's like they ignite when they find other like minded young people.
What they are accomplishing, uh, it blows my mind, it's, it's crazy how much… And we all know networking, it's, it's about being around like minded, motivated people who are in sync with what you want to talk about and what you want to learn about. And so when they get in that place where they can communicate with other people like them, sky is the limit.
They're crushing it. And isn't it amazing how when one sees someone that's much like them doing what they want to do, they can see themselves doing it? And that's the key, right? So,
I have members as young as 14 and as old as 27. And what's great, everyone's very friendly. Everyone helps each other out.
It's a, it's a very, uh, cohesive, collaborative, collaborative environment. And so what they get to do is they get to see someone who's a step or two ahead of them. So we don't only focus on real estate, but that's a big topic in our, in our community. And a lot of them want to do house hacking. Well, we have several members who are house hacking.
We have some who have done it two or three times. Most of our members have not yet bought real estate. Some of them aren't even old enough to buy real estate, but they can connect with young people just, you know, a step or two ahead of them, learn what they did, talk to them, call them up on the phone, DM them in our group and say, Hey, I have a question or how did you do this?
Or what was your biggest mistake? And we have guests on. We do zoom calls, uh, two or three times a month where we have expert guests come talk about topics. Yeah, so it's just, it's my way of giving back.
You see people, Roger, on the other side of this, how often do people in your group, which is for people in retirement, nearing retirement.
How often do people say, I wish I started earlier?
Always, always. And I think it's a lot of it. You're in your own little vacuum. And I think the group that you have and the one that we have has a lot of similarities in that it's hard to have these conversations with people that want to have the conversations and that are intentional about life.
The motto of our club, which is a Bible verse, is walk with the wise and become wise. When you surround yourself with people… That are motivated have a great spirit and going the same direction. It's pretty magical I'm sure you've had some really special moments of being proud of what you've seen
I like the quote you just shared and so my community is called Sheik's freaks Which is a funny name, but it rhymes and it's it works But I call the young people in my community freakish because they are very exceptional.
They are very unique They are doing amazing things and it's not the average 20 year old, 15 year old, that's going to be so motivated about their financial future to go join a community, read a book, log into a live zoom call and spend an hour and a half talking to somebody. So like you said, it's, they become more freakish when they're around other freaky people doing amazing, incredible things.
That's, I love that term too. Just freaky people.
I need a cool term.
You do. You need a better branding, I think, in general. Well, Dan, we're going to let you go because we're going to talk to a couple freaks here, but if people want to know more, where do they go?
Sheiksfreaks. com. Awesome. You can learn all about the community
right there.
Big hand for Dan. Thanks, man. Thank you.
All right, let's meet a couple of the freaks that are with us. First of all, camper Mia is here. Come on, Mia.
Mia, how are you? Doing well. How are you guys? I'm good. Awesome. So this is your first Camp Fi. This is my first Camp Fi. Yes. What do you think so far?
So much bigger than I expected it was going to be. I didn't look into anything about it. I just figured I'd come up and I'd be surprised and.
Now you flew here by yourself, right?
I did, I flew here by myself. So that's pretty, so you're obviously very comfortable going out into unfamiliar territory.
For sure, I'm very familiar with airports. I fly a
lot. Oh, do you? Well, let's talk about this. So how old are you? I'm 21. When did you first join Sheiks Freaks?
Oh, goodness. Probably two years, maybe two years, that'd be my guess.
Yeah. Yeah. So right after
high school? Yeah, probably right about ish. Yeah. It's, it's been a bit, I haven't actually, I don't have the timeline straight, but it's been long enough for me to be a whole bunch of people.
Let's talk about what you're doing though that's freakish to tell
us about you. Yeah. So I have a video marketing company.
So basically I do everything video for large companies, um, agencies, consultants, anything video, YouTube. Video Courses, Video Sales Letters. You're editing the videos? Yeah, so we edit it. We'll manage a YouTube channel completely for them, but everything else, we'll just kind of drop the finished files into their folder.
So they record it, they send it to us, and then it's hands off, and it kind of just appears in their
Dropbox. I get the technical part of it. But as a 19, now 21 year old, how does one go from coming out of high school to even approaching a large company to say, Hey, let me do this for you? That seems like it'd be really intimidating.
Yeah. So it's all confidence levels. So I started video editing and working at live events when I was 13. So as long as you don't give people a reason to not trust you with what you're doing, they're not going to question it. So you can walk around as a teenager going through a whole bunch of different spaces and if they think that you're 25.
They'll treat you like you're 25. So that's how I got all my clients was they knew I was capable. I carried myself like I was capable. This goes
back to the same 10, 000 hours thing. Yeah. Put it in the reps. Yeah. I'm thinking about an interview I heard recently with Bruce Springsteen. I don't know if you guys have heard of Bruce, Bruce, not as popular as any of us up here, but you know, Bruce, Bruce talked about by the time he got his first record dealer, he was trying to get his first record deal.
He'd appeared on so many stages. He was already a veteran. Nobody knew who he was. But he'd done it so many times that he wasn't really nervous when he did that, and you're kind of saying the same thing. When you walk into a big business, you've been doing this since you're 13, you're the voice of reason.
Yeah, it just makes more sense. So I would get clients, but the client base, I got too many clients and what's the next logical step for when you have too much work is. you asked for help. So I started hiring other editors. I grew my team and now I have about 10 employees. I want to
get to that in a second, but even before that, back to mindset, we are all so afraid we're going to mess stuff up.
And that's why we don't start that starting at 13. Now. I mean, that's, that's fantastic. It was by accident. Okay, so tell me that story.
I've always been a, like, I've always loved videos. So, for me it was, if I edit my own videos, if I make my own short films, music videos for friends, then it's, what's different from just doing that for another small business.
It's the same software. It's the same concept, except for you make money off of it.
So tell me about, I don't want to get into the numbers, but I do want to get into running a business. When did you know it was time to scale?
COVID hit in 2020. That was my big wake up call. I was going to college for basketball, COVID hit, crashed the whole program.
And so what was, what else was I going to do? And I just decided to start scaling.
And what are some rough patches you've been through?
Um, I did have one week where my entire team all quit at the exact same time. Oh, that's a bad day. Oh, it's a really bad day. All for different random reasons. It was family.
It was something else happened. So I had, I think, three employees all quit all at once. And I was left with all the work in the entire company.
So when you're doing this… You're doing this on your own, you own the company, how important was it to have the community that you have with the freaks to vent about and celebrate with?
It's actually gotten more important now we have these like small groups and so we'll meet weekly, um, about, and we can talk about different things like Adrian's in my, we'll meet every single week and we'll just kind of talk through stuff. Which has been really nice to be able to talk through it with people that you can't normally talk about
at home.
That's why we talk about going to industry conferences, so important. Going to conferences, meeting your people, so absolutely, absolutely important. I want to go back to these three people quitting on the same day, because was that something in the water? Were they talking to each other? Was it something you learned about your management style that they didn't
like?
No, it was just There was a family emergency. It didn't fit. Someone else decided to take a job as a teacher, and so they needed the time back, but it all crashed in the same week. That was the same week I got to pay my first thing of taxes, so I had to write a 10, 000 check. That was not a fun week.
Everything crashed. Three employees
quit. You're writing a 10, 000 check. It gets worse. You're a
country song. It gets worse, actually. I was driving my friend. She was joining the Marines, so I was driving her to the airport. I have a old Ford Ranger at the time. It doesn't go over maybe 60 miles an hour, but a cop pulled me over, told me I was going over 80.
I ended up with a 500 ticket, a warrant out for my arrest, and my license was revoked. And this all happened in one
week. That is a bad day. It was a
pretty bad week. Wait a minute. Is that warrant still out? Are we going to have like cops placed down the doors right now? No, I'm good now. Cause that would be so great for our ratings.
We are in Denton, Texas. I didn't
drive here. I flew.
Wait, he said you're going 80 and your car doesn't go over
60? Yeah, I don't know how he figured that one out. I don't know, I'm not, like, blessed in math, but apparently the cop wasn't either. I don't know, it was a fun experience and now I can say
I did it.
For people that want to do what you're doing, you said you're not great at math, but what classes in school really helped you get this done? If you're telling people what to take?
Uh, so for me in classes, I was homeschooled, so I just batched all my schoolwork together super, super tight. I didn't spend as much time on it.
I was what they called an all A slacker. So I got A's in everything, didn't put any effort, and I
edited videos. I was an all D slacker. Yeah.
No, I don't know how I did it, but it just gave me enough time to work on
like videos was there a topic that you studied, whether homeschooling at a school, whatever, that really helped you?
I have probably history. I just enjoyed history class. So my history teacher, she just, she didn't focus on dates or the specific, she's focused on the overarching. I can't tell you specific names or dates, but I can like, there's a broad brushstroke of what history looks like. I can show you where Nigeria is on a map, like, Most people can't do that when they graduate history live.
Where is that? I don't know. So I got more drawn to history. I think it helps with the storytelling and seeing a broader
picture. Hmm. Like a lot of entrepreneurs don't think about storytelling and how important it's, I
wanna come back to when you were 13 years old and you decide, Hey, I could do this for money.
How does one connect that dot when you're just a a ding-dong? 13 year old, just like you know, we're all dinging dongs and you're watching videos.
You were a ding-dong. Don't put
that on her. I'm still a dingdong. We're all a dingdong. How do you connect the dots? And feel confident because at that age where you just have that entrepreneurial spirit, I'm trying to connect the dot for somebody who thinks, Oh, I couldn't do that.
That's just what
something she can do. I was blessed with a great family. So my dad's a real estate investor. He went through the whole big computer phase and then he made a whole bunch of money, got into restaurants, crashed, and then he got into a fix and flips, wholesales, crashed those. And then he was a multifamily
investor.
We say they crashed. These failed.
I failed, like full blown fail. He had four kids, whole family, and they just crashed and burned. So I got to watch all that. And so when you, when you fail, you're like,
Hey, I want some of this. Yeah, that
sounds great. Sign me up. So, I mean, I figured what's the worst that could possibly happen.
I heard the story, this is a secondhand story, Disneyland is about to open, Walt Disney's riding around with the chief engineer on the project and, uh, the chief engineer is freaking out because everything's about half done. The park's not ready to open and Walt didn't have enough money to pay them, so instead what he did was he gave them equity in the park.
So this guy's got a bunch of equity and the dude's sweating and Walt's like, what's wrong? He goes, what if this all fails? What if this, what if this all goes bad? And Walt looks at him and goes, Oh, I've been bankrupt three times, it's no big deal. It's okay, you'll live through it, it's fine. But that's kind of what you saw.
What's the worst that can happen? You're 13, you live at your parents house, you can eat, you're gonna be fine. And the same thing for me now, if everything crashes and burns. I'll just move at home with my parents and I'll start from
scratch. 55, podcasting in mom's basement like me. Yeah, yeah. It's not that bad, is it?
It isn't that bad, it's great. Free rent, you kidding me? Oh yeah. Mia, what's next for you?
I'm going to keep scaling. I'm going to ride the video train as far as I can get. I'm also a passive real estate investor, so I'm kind of like trying to push money into that general direction, but I have to have money to be able to…
put into the real estate.
That's fabulous. Thanks for spending a few minutes with us. Anytime. Everybody Mia.
Let's meet another freak here. Uh, come on up, Adrian. Come on, Adrian. Hello. Hello, Adrian. You and I were talking earlier about this. Mia talked about how money was in her family. They talked about my old time. You didn't have that. I didn't have that.
Not
exactly, no. You said the reason your family talks about money is because you push them to talk about
money.
I asked them all the questions. I said, uh, so how much do we make and how much does the house cost? And yeah, I asked the questions. Did they want to answer those? Not
exactly,
but they asked enough. That's pretty intrusive. How old were you when you started asking those questions? I
couldn't tell you an age for sure in high school.
I was asking all the questions in high school.
Okay. Let's set the bar here. How old are you now? I'm now 22 years old. Awesome. And, and, uh, what is your business?
I have two that go, uh, one's an all inclusive Christmas lights installations company. Love that one. The other one is lawn care, landscaping, tree trimming, uh, and then some small landscaping stuff that we
do.
Obviously not as much love for that one. Not
as much love. No, it's hot in Texas. I didn't know that. Oh yeah, it is. And the bee stings, the wasps. I hate them.
And you're San Antonio, right?
Yes, sir. San Antonio,
Texas. Yeah. So when did the business start? Tell us about your business journey then. If your family doesn't talk about money, it must be hard to convince parents and family that you're going to become an entrepreneur.
When did the entrepreneurship start? When did this business start?
Oh, let's start with entrepreneurship. This sounds good. I
have horses and I used to have to shovel up the horse poop. I learned that horse poop was good fertilizer. So I said, hey dad, we need to get those feed bags, I'm gonna put horse poop in the fertilizer bags, and can you sell them to people that work for five dollars?
You told
your dad, I want to sell horse poop.
I sure did.
It worked. What did your dad say?
He said yes, and he called me an entrepreneur, and I had to, he said, you're gonna be my little entrepreneur And I probably had to ask him three more times that day like dad. What did you call me? What
does that mean?
Yeah,
you call me dirty words. You know what's interesting about that story is most things end with poop. This one started with poop.
Oh, yeah. How old were you when that happened?
I was probably third grade, maybe fourth grade.
Okay, and then this business, when did you start doing, it must have started with landscaping like mowing lawns?
I was a sophomore in college, and my buddy goes, Hey Adrian, I have a friend back home, he does Christmas lights installations. We need to do it next year. And I was like, Hey man, I'm broke. We need to do it this year. Like, it needs to happen now. So we started it. We did that real quick. Um, Christmas was down, we made like two grand, paid for my rent, got some pizza, it was a good time, right?
After that, we were locked into leases. I ended up dropping out of college, I was a business management major, knowing I was gonna start my own business anyways. But um, dropped out of college, leases stayed for a year, so then we started cutting grass. I cut grass when I was in middle school, high school. So I was like, I know how to cut grass, we got this.
Did that, after our leases ended up, we went our separate ways, he went up to Dallas, um. I went back home to mom's house. Great time, by the way. Cooking was great. I went from having to eat pizza every day to she was cooking meals, and I was like, Yo, do I have to pay you for this now? Like, this is nice. Did you?
I didn't, I cut the grass and I put up her Christmas lights. So in a way, yeah. So you did you.
They're
an incubator.
Investors.
Yeah, 20 years old is when I started
this one. Awesome. And now the business is going, it sounds like very well, tell us about, uh, hanging Christmas lights. How did you start finding customers? So
I ended up going to a course. I saved up a bunch of money for law and care whenever I got back home.
Told my parents, hey, I have this guy on YouTube I watch. It's like a 3, 000 course in North Carolina. His name is Jason Guymon. God, I gotta shout that guy out. Great dude. So I drove from San Antonio, North Carolina, stayed there for a week, got everything, a whole book of notes, came back home, got How did you find this guy?
YouTube. I already did Christmas lights and I was like I need to learn more about this because I made more money in Christmas lights than I've done in anything. So I started learning on there and I realized there's a better way to do it than the way that I did it the first time. So, went to that, found him, came back home, used my notes, 18
by 24 yard sign.
That's amazing. Wait a minute. So I just want to back up here because this is, this is pretty incredible. So you want to know how to hang Christmas lights. You go to YouTube university, you find somebody who's the expert in it. And you just like cold call them. You, you write to them.
No, I, they had a course already set up so I knew I could go to the course if I had three grand and a way to get there.
Okay. I couldn't really get a, a rental car at that time cause I was like 19, 20. So I drove from San Antonio to North Carolina to do the course. Got the course, the youngest one there, everybody was looking at me. I learned, I was in the front, got all my notes, came back home.
How many, how many people were in this
course?
Uh, so he does about four of them. In this case, it's probably at least like 15, 25 people, just one room. And then other side, he has the actual setups of like pitches of roofs, how to install the lights. We learned everything from custom cutting lights, to bulbing and clipping, to electricity stuff, to how do you sell, to how do you, everything was all in this course.
You know, you
and I are about the same age, Joe. We were his age. And you know what words come into mind again? Beer. That and ding dong. That is one thing that I've noticed in Camp Fi. I look around the room here and I am just blown away at how lit Everybody is. And in form they are. And I think of myself at their ages and I'm like, ding
dong.
Are you guys doing the Christmas tree lit thing? Is that what that was? Do you like that? No.
It was, it was… I'm showing my age, now I have to learn with the
new… It was an old man, old man
language. Oh boy, oh boy. Welcome to Stacking Benjamins, Joe. Don't tell us on air. Tell me later.
He's
won't be the first time or the last Adrian.
Now there's hanging Christmas lights, but then there's the business. And a lot of times, if you read some of the good business books out there, like the E Myth is an example, you see the people's businesses don't fail because they're bad at it. They fail because the systems don't get in place. You were telling me earlier that you're really now working on the back end of your business and working on that piece to make sure you can
scale.
For sure. Yeah. There was a time where a customer would text me one thing and I typed a whole paragraph and I'd send it. And three days later, another customer would ask me the same thing. I would type the whole paragraph and send it. So just like that was year one, year two, I decided, Hey, if I've been asked this question at least twice, three times, I'm going to put it into a note.
So that way whenever somebody else asks me that question, it's copy paste send instead of me like standing there. Yeah What did I say last time? So right little stuff. What
about the books the accounting that piece
listen to a whole lot of podcasts Yeah, or not as many podcasts, but audio books. Yeah, so I like the pumpkin plan trying to pumpkin plan my business
like McAllow it's Yeah,
smart guy.
He is smart guy funny, too. It's it's a fun listen for sure. Yeah Yeah, I like to listen to him because when I'm on a roof, I can't exactly read, but I can listen
you can Just don't get those earbuds caught up in the in the light. Yes, sir. That might be might be dangerous. Yes He's like they don't even have strings anymore, Joe We we use regular earbuds
You're just trying to bail me out for
my last faux pas.
I'm trying to make as many old guy comments as I possibly can Roger Bail you out. Uh, what's next for you Adrian?
Next for me. So I plan on doing some big things this year in Christmas We're still September. So I've been closing customers already previously closed customers So now just getting back in contact with them Getting them back on back on the schedule for this year The plan is to get a duplex to house hack later on this year.
Ideally around January February. Awesome.
Let's make it happen Last question. How has being a part of Sheex Freaks helped you? I love
it. I love it. I mean, Dan brings some
great people. Dan owes you. Dan owes you 20 bucks .
I think I owed Dan 20 bucks times 10 a a lot of years down the road from now too. But yeah, no, Dan brings him some great people.
One of my favorites was Craig Ott. He. Like we've had him on at least like four or five times and every time he comes on there's at least 20 people for sure. They're just, everybody's always there for them. Craig's a
great guy to learn from. We had him on the show. I think Josh Dorkin, the creator of BiggerPockets, told me he's like, Craig Curlop would rent you his underwear if you would take it.
Like he will rent anything. He's, he's pretty hardcore about not just house hack, just hack life. For sure.
Good guy to learn from. Great guy to learn from. Yeah. Great community to be a part of. Um, if you're our age, or if you're an older parent, and maybe not an older parent, but you know, if you're a parent, and you have some kids that are Probably
younger than Roger's age.
If you could see Roger right now, he looks like a young, great looking dude. Oh
yeah, baby!
I love this boy, You're my son now, I'm adopting you. I'll take it.
But anybody 14 to 25? I mean, go to SheiksFreaks. com, go to SheiksFreaks on Instagram, and come and join us. He's got
his marketing down for you, Dan. Adrian, big hand for Adrian, everybody. Nice job.
Alright, in the second half of this, we're going to talk to somebody who's on the other side of this equation. Get this. He was financially independent, and he didn't know he was. We're gonna talk to him in the second half, but first, let's throw it back to Doug. Doug, what's our trivia question today?
Hey there, stackers. I'm Joe's mom's neighbor, Doug, and in the spirit of Joe being at Camp Fi, I thought I'd do a little camping myself. I didn't want to schlep over to a campsite, so instead I built a big fire in his mom's backyard, and I'm finally burning all that trash that was too big to fit in the cans.
You wouldn't believe how fast a beanbag chair goes up in flames, it was awesome. Every year, tens of millions of people go camping. Some even go outdoors where bears can snack on them. And others to beautiful cabin communities like the one featured in the movie Dirty Dancing. Now that's my kind of camp.
Beautiful mountains, secluded lake. Dirt. Dancing. Since the movie's release in 1987, Mountain Lake Lodge, which played the part of Kellerman's Mountain House in the movie, has become a must visit for die hard fans. Wait, there are die hard fans? Anyway, you can even rent the iconic room that Baby stayed in in the movie.
And I'll have you know, her bed definitely was not. The one in the corner. So let's give you this trivia question. Mountain Lake Lodge was supposedly in the Catskills when it was cast as Kellermans, but which more southern state is Mountain Lake Lodge actually in? I'll be right back with the answer after I get this fire under control.
Geez, they really… should warn you that lighter fluid is flammable.
Hey
there, stackers! I'm outdoorsman and volunteer firefighter in training, Joe's mom's neighbor, Doug. While Joe's away at Camp Fi, I'm on a little staycation camping trip in Joe's mom's yard. Take it from me, do not try to burn an old lava lamp. The smell is horrible. Today's trivia question is, what more southern state is the Mountain Lake Lodge actually located in?
Dirty Dancing was largely filmed at Lake Lure, North Carolina, however… The Kellerman scenes were filmed in a different state. So if you said North Carolina, you're so close! And, on the right track, but not quite correct, you'll need lots of Benjamins to stay there because one weekend at Mountain Lake Lodge now can run as much as nearly 2, 000 and every one of those rooms is located in Pembroke, Virginia.
I'm sure you might have gotten that right, which is great. Because it's about time to bring out the weenies for this campfire. You think that gas fumes matter when you're roasting hot dogs? I mean, who could tell? Honestly, I'm about to find out though. So
yeah, and we're back.
This is so damn fun. This is awesome. We don't get to podcast live enough. We have a very interesting guest, Roger.
Coming up before we talk about that. Can we talk about the fact that you and I are roommates this weekend?
Yes, let's talk about that.
Okay. I just wanted to acknowledge how special this weekend has been. That's all. What's
that? It's been nice. It's been
special. No, not just nice. It's
been special. It's special. Yeah. Yes. I thought the candles were nice. You like that touch? The candles, the candles were absolutely fantastic.
We have a show, right? You have a show. We do have a show. And we have a special guest here with us. Ladies and gentlemen, give it up for Jalen.
Hello.
Hello, Jalen. I love the story that you told yesterday, and I'm so happy we can put a microphone in front of your mouth because you're a guy, you're an engineer. Yes, sir. And not an engineer who drives trains. You're an engineer. You're a mechanical engineer. That is correct So tell me about early on did your family talk about money?
And when you started your career, were you thinking about money?
Uh, not necessarily. I would just say that, you know, far as the talk about money The most conversations we had was put your money in a bank and don't you know, don't yeah,
you know, we're
safe Yeah, don't overspend and don't get in credit card debt.
Yeah. Well, that's good Yeah. So you've always been allergic to credit cards. Absolutely. Yeah. Do you use them now for like point programs?
Oh, absolutely. Well, points and just, it's actually much safer from, you know, from, uh, protection buying online.
Okay. But the stock market to you at that time, early in your career, what'd you think about the stock market?
I always thought the stock market was gambling, uh, just because you hear about people putting their money into it and they lose it. And I. That was something that I stayed away
from. Yeah, but you're, you're saving into this thing. You're saving into your 401k.
Absolutely. And that, that was kind of one of the things that opened my eyes up was when I started contributing to my 401k, someone said, you know, that is investing, you know that, right?
Oh, really?
Which, how old were you at this point? I was 22. Yeah. And you've been saving into it for how long?
I saved into it for, oh, good Lord, until 22 years.
Yeah. But at that time, how long had you been saving into it when you had this aha, that you really are an investor?
Actually about two
months. Okay.
Yeah. Two months later. And you're like, Oh, I am investing. That is correct. Go ahead. And it, no, it was pretty easy. Yeah, it
actually was. And then once I learned that that's actually investing, then I started pouring into more about, okay, let me learn more about this investment and how am I investing? And just started opening up more chapters of books, got contacted with resources, went to seminars and just learned about other investment vehicles.
When
did you? really start to think, you know, maybe I might have enough money to retire.
Ah, that's a great question. So if I could just back up a little bit. Yes. So as I started investing more and learned to start pushing to max my 401k out, I got married and both my wife and I were equally yoked on when it comes to finances.
So we made sure we contributed to both of our retirement accounts. Okay. Started contributing to our Roths, started maxing those out. As our income increased said, okay, what's the next step? So we start, uh, we had high to both our children as well. So let's start contributing to the 529 plans as we got those in a healthy spot.
What else can we do? And then we start contributing to brokerage accounts and fast forward 2018. I was age 40
before we fast forward. Was that difficult because there's a lot of people listening to this that don't think they can save and they're hearing you, obviously you're a two income family, you're an engineer, so you've got good income, but was it hard to watch that money go into this spot where you can't spend it today?
No, actually it was not and part of it is that we also put into we're going to save so much in cash each month. Okay. So we basically just diversify all the different investment vehicles and also if I can put a plug in. In 2011, my wife stepped away from her work as an educator, and we, because we made our first relocation to a different location, and my kids were four and two at the time, so she became a stay-at-home parent.
So
our, the budget got tighter, you know? Yes. The
budget, the income got less. However, what we found out was our saving actually increased. And how, because was .
I know.
Math, it's just,
I'm trying to figure that out. It's just magic. Well, let's say, you know, so one thing that contributed was my wife. So instead of going out to eat, she cooked more.
This is the plug that I give to stay at home spouses, you know, even though when they stay at home they do a lot of contributing to the household in all sorts of ways that helps in the income standpoint, from the household standpoint. And that was, she was just a benefit. She took care of our kids, made sure they were taken care of, since she wasn't working, so she had no need to buy work clothes.
Yeah, right. And in the location that we was at. No commuting cost? No commuting cost. We lived in Washington State. So a lot of, uh, even though our housing expense went up, a lot of our utility expenses went down and we also had a different lifestyle was instead of going out to eat, we were outdoors a lot.
We were, we got involved in nature. So my kids got this. overall experience versus we were, they were born in Texas, right? It's hot, right? Mosquitoes. And you know, when you
had this half naked outside in July going, I can't believe I'm outside.
When you had this moment of your income goes down. Cause I walked that journey with my wife leaving work for a lot of the same reasons.
It's an opportunity to say, Oh, we have to slow down our savings and then we'll restart it. And the danger of that is you lose a habit, it's hard to get back into the habit. How did you navigate that to, did you continue to save or did you slow it down a little bit?
No, we actually just continued to save, though she was not working.
We still contributed to her IRA account as, you know, make sure we max both of ours out. As well as we contribute, we maxed my 401k and we just kept going. Savings like a muscle. Once you exercise that muscle, you got to keep it going. If you stop exercising muscle, you're going to lose it.
That's great advice.
Absolutely great advice. So now let's fast forward. Cause this, this story gets really funny to me. It gets really, this is an awesome ending where you're going. Oh, thank
you. So in 2018, I was age 40, and that's when I discovered the financial independence movement and started learning about the concepts, the savings.
How did you learn about it at first? The way I found out was I YouTubed, I was looking for, I had a pension. And I said, Hey, I want to figure out what are some options for my pension. So what came up was, uh, uh, a couple of, uh, podcasters, Paula pant with afford anything, never heard of her Jill Schlesinger with Jill and money also learned about, uh, stacking Benjamins and, and a retired answer, man.
I started watching those videos about what are your options? Either you want to take the lump sum or take the.
I was wondering about exactly what you Googled or you put in there because Ashley, who's here with us, I think Ashley, wasn't it you who you were Googling? How do I quit my job? Which is how do I quit my job?
Oh, look, financial independence movement. Well, it's
funny this question about the pension or the lump sum. Is the most often asked question that I get, which totally surprises me.
And, and again, reason why, cause I learned more about my pension at that point. Cause I, that was something that I had ignored. I was always focused on 401k and all the other investment accounts.
And my company was fortunate that they actually gave me a pension. They said, Hey, that's also something you need to make sure you keep an eye on. Cause my idea at the time, that time I was going to retire at 59 and a half and why 59 and a half? Cause they said, that's when you can access your money. But in 2018 I discovered that we were already at financial independence without us even
knowing that.
I can just imagine. What are you doing? Are you like sitting at your kitchen table and you're just kind of looking at things and you go, Holy crap. We're there. It's
not, basically, yeah, I was not at the kitchen table. It's, you know, as all of us in the financial independence movement, we all got our spreadsheets.
So as usual, I'm looking at the spreadsheets, looking at our assets and then just, you know, following the rule of thumb, I said, Oh my God, we are actually there. But at that time I was in a great position. Love my job. And I just want, let's keep working. We were, you know, let's continue to enjoy life and, uh, keep pressing forward.
But isn't
that still fabulous, Roger? Like discovering we did such a good job early on. We were talking about this earlier. I think maybe it was with Dan about the miracle of compounding interest and just about how the thing that excites teenagers more that I've been around than anything is not like stay out of debt.
Don't think about that so much. It's, it's, Hey, if you do this early, you can save a ton of money quick and do the heavy lifting. Now, the one thing
I love about your journey is you didn't do anything fancy. You just did the basics day after day and you woke up with your spreadsheets. That's a great point.
And you discovered it. It reminds me of a story, and I don't know the name of the golfer, and it was about, he was committed to his rituals in pre shot rituals during a tournament. And literally, he worked his process and when he sank a putt, he didn't even realize he won the tournament. And that's what makes me think about you, is you were so focused on raising a great family, following the basics, and then you woke up, and said, wait a second, I won it!
I'm independent, and you had choices, but you chose to still work,
right? Absolutely, and thank you, Roger, for that point, because one thing that I tell people is, you know, when I ask, how'd you get here, well, what we were, we did the basics, but we were excellent at the basics. And if you just do that consistently, you'll see the fruits of your labor.
The decision to retire. You like your job. You like what you're doing. That's got to be a difficult decision.
Yes, it was but I would say I had my wake up moment or wake up call was 2020 opened up as a lot of people can relate a lot of our eyes. I looked at time was you know short We were also in a location that my kids were not happy Also, I started to realize that through my career, I was not living, I was just existing.
And at that point I decided it's time to get back our non renewable resource, which is time. So in 2022 at the age of 44, I retired from, you know, my corporate job, uh, cause I wanted to spend more time with my wife, my kids, and also at the same time, my health, uh, I believe I was over 300 pounds at the time.
And I just said, nah, and I saw. People in my industry, they work till 60, 65, and they spend their life generating wealth at the sacrifice of their health. And then they, they retire in two or three years later, they're dead. I said, that was not going to be my narrative. So I took,
you know. That's beautiful, man.
And you look great.
Thank you. I appreciate that guy. Give, you know, God, not the, I don't know if I could say this, but gotta give honor
to God. How could you not
say that? Right? Say whatever you want. Yeah. I, uh, I wanted to ask about people at work though. You're retiring at 44 years old. I doubt they see that very
often.
No, they didn't. Uh, and believe it or not, I had the first kind of keep things under wrap as well. Cause in the community I lived in, there was like six degrees of separation. Cause I was like, okay. And 20 at the end of 2020, I decided we're going to retire 2021. I said, we're going to work another year and a half and put our house up for sale.
Cause my kids were at the time we're in middle school and it was very important to get our kids. Uh, my son was in eighth grade and I said, I want you to, we want to get to a new high school before high
school when everybody's changing anyway. So it's going to be less painful.
Yes. Yeah. And at the time, when I go back was when I put our house up for sale, immediately co workers are saying, Hey, uh, I heard you leaving.
Are you moving? You know, everything okay. And I, so I had to kind of come up with some kind of story to say, no, no, we're just moving, you know, to a different neighborhood, just find an opportunity. So, but once I moved our family to, you know, so we moved to Texas, uh, got them situated. And then I stayed in my job and then gave them a six month notice that I'm going to retire, but I want to stay for six months to help focus on the transition for whoever wants to come and take my spot.
How'd that conversation go? Uh, it was when I told my supervisor, uh, okay, that's fine. And that was it. That was it. And then made the announcement. Uh, you kind of get that pregnant pause. Like
Really? Yeah. No, that's the thing. It's funny. You're talking to so many retirees. They're like, Oh no, no, no. This business needs me.
And when you tell them you're not coming back the next day, they're like, yeah, okay. Yeah. We're fine. Then you're like, Oh, wait a minute. What? Like this business is going to be all right without me.
The machine moves on. And it's nice that you had a company. Cause I found every company is different that you have to navigate that you were actually able to do it.
In a really honorable, graceful way, which is beautiful.
And then absolutely, because that's the thing you spend your life in a career to deliver success. And you want to make sure you walk away the way you want. Sure. And that was the thing that I kind of want is that I walked away on my terms. Not on the company terms or anybody else deciding my destiny.
Do you think about
your money differently now? Like, are you thinking now that you're in spend mode, that we only have so much money in the mountain and we got to be very careful with every dollar?
Oh, absolutely. Oh, it, it, it was the first struggle the first year because I was still living in a spreadsheet, still looking at to optimize, still trying to give myself permission.
to
spend. Is your spouse a spreadsheet person? Because mine isn't. If I was in a spreadsheet all day, my wife would just be so, she'd be like, get your head out of the spreadsheet. No,
she's not, but she's been a great partner to sit down with, uh, with me twice a month to look at how's our spending plan. Good.
And that's the thing. I try to meet my wife where she's at versus, hey, you need to be where I'm at. Because of that partnership, uh, she understands, you know, everybody calls it a budget. We call it a spending plan because psychologically it gives us the authority we want to spend, but we got to spend within this plan.
After the first year, we say, first I was like, we got to be kind of very tight and rigid. After that I said, it's time to loosen up. It's time to live life. And my wife kind of gave me a wake up call. She said, you retired early so we can do the things, and I want to do the things. Yeah.
No,
that's good. Life is about living.
So that's where you pulled each other together. Complimenting each other in a healthy way. Absolutely.
So you said earlier very candidly that after about a year You started going through what a lot of retirees go through started struggling a little bit with identity Talk about that because this happens more often than we'd like to
think Yes, the one thing that I talked to some people when I was going to retire before I retired Give me some tips on what I should do.
And they said, you make sure you retire to something, not from something. So I had to spend my first year finding what is my two. So I got involved. I always say I like personal finance. Uh, so I started saying, well, I want to go do something in personal finance service industry. So I got my life insurance license and I went to go work for a life insurance broker because they said, yes.
And I tell you what, uh, was not, you know, I. Let me first tell you, I learned a lot about life insurance. I learned about how great and important it is, but I was not great at selling it because like, you know, one thing I know, you say, Joe, I give you credit from your podcast. Life insurance is great. It's just badly sold.
And what I saw in some of the industry is that People will sell it wrongly to the world. And so I stepped away from that. It's like, wow, that's not really what I wanted to do. And I didn't get deterred because I thought, well, maybe financial services is not where I want to
be. And you're not even selling it for money because you have plenty of money.
You're doing it to help your community to be a part of. Something bigger. Right. I
just wanted to get connected and
figure out how I can help people. And do something that you like, that you're interested
in. Absolutely. And so I started meandering the wilderness and understanding where can I find my way in financial services?
And I said, well, I like coaching. I'm an ex athlete, and being also, uh, being a past manager and leader, you know, leader of organizations, I love coaching people and developing, helping them be better than what they are. So I decided, let's, let's be a financial coach, and how you can help people be successful with their money.
And I said, let me also, to help get my education better, let me get license, get some like financial service, uh, security license as well, that provides credibility with my credible story. Yeah. And so right now, what I've been doing is coaching people, helping them not, you know, my two, the two most important things that I do when I coach people is first one is instill confidence that they can be financial successful.
The second thing is. Just get started with investing. You help people understand that they're 80 percent successful going to get there. What you invest in, what you try to modify asset allocations, that's easy. That's only 20%. Just get started and then have the confidence that you can be
financial successful.
It's amazing how confidence has been this theme. There's always a theme when we do these Pope Harit episodes where you interview multiple people, but confidence has been a thing. All night. For Mia, from starting at age 13, getting the confidence by 19 to do things, Adrian slinging poop over there, you know, you got to have lots of confidence to be slinging poop.
What's that? Entrepreneur? So, yeah. Oh yeah. Entrepreneur. . As in manure. Manure. Ra manure. Yes. Yes. Are you lit?
We finally found out what that means. Yes. And then Jalen just said it. Confidence. Instilling confidence in people to just get moving. That's all it
is, you know, just, uh, there's people that I was trying, that I like to serve, and I call it serve the underserved, that just help people understand that one, you can do this, and that there's ways finding money in your spending plan to get you starting and investing.
And one thing that came out in his story that I have no doubt is in me and Adrian's story is He started in life insurance. He had failures or false Starts and he stopped and he didn't say oh, this is silly. I can't do this. He went and pivoted pivoted and looked for another one found it
Yeah, man, what's next?
What's next for me? Is that just want to continue to grow my my community, you know Try to build my clientele and just work with others that need the financial literacy and coaching and confidence building
Anybody here bet against Jalen cuz I wouldn't I would not bet against that freight train.
Everybody, Jalen, thank you so much for hanging out with us. Fantastic. And this overriding idea of confidence I just love, Roger. Yeah, I
think that is really cool. One thing that, another thread I think is here is with the Freaks community and with what he's doing, we talk about how do normal people get good advice and coaching on finance and budgeting and everything else.
And there's a lot to be said of what's horrible about the financial planning and advisory industry, but they're not just not designed to be able to help people where they're at. And I think financial coaching and these kinds of communities, that actually is the answer because you can tell from the people that we've had, it's all about, they're doing it because they love it and they're passionate about it.
Not because they're trying to build some huge scaled business. And I think that's actually going to be the answer. It's so
exciting. It just gives me so much hope for the future, especially when, you know, so much about the financial services industry, rightfully so, gets a pretty bad rap.
Well, it's designed that way.
It's just an economic engine no different than any kind of big corporation. And there's this emerging cadre of coaches and communities where people can see people like them that are dealing with the same things. And there's some guides. That don't have to know everything about finances, but know about mindset and know about struggle and know about it, you know, overcoming those things.
What's coming up next at the Retirement Answer Man podcast? I have no idea. Oh, that's great. I am good at marketing.
Well in January, we're gonna have our next case study. So I have to figure out what our case study is gonna be. What listener are we gonna highlight and do a retirement?
A listener every year you take some listeners and people get to be a fly on the wall and here you walk through their financial plan with them.
Yeah, and
last year was a really interesting one with Rosie where Her plan, she retired. It wasn't as resilient as it could have been partly because of an advisor she had and the bear market happened and her plan didn't work anymore. So that's what we highlighted last year. So I have to figure out what we're going to highlight
this year.
Well, thanks so much to you for hanging out with us. Thanks to everybody here for hanging out with us. And most of all. Big thanks to Mr. Stephen Boyer here, who created this whole thing, because we wouldn't be here if you weren't here, brother. Thank you for bringing us all together. Yes, that's it from Camp Fi.
Doug, you got it from here, my friend. What should we have learned today?
Well, Joe, first, take some advice from our stackers in Texas and get moving on your goals. It isn't what you know, it's what you do that matters. And time is a currency you need to spend wisely. every second. Speaking of second, take some more advice from Camp Fi.
Surround yourself with like minded people. Reaching your goals is always easier that way. But the big lesson? If you want to save yourself a whole lot of money, skip Mountain Lake Lodge and just practice the famous lift scene from Dirty Dancing in a public pool instead. Come over here, OG. Come on, big fella.
Thanks to all our friends at Camp 5 for joining us today. You know, rather than reading them all out loud here, head to our show notes and we'll have a complete list for you. So we'll have all y'all show notes at stackingbenjamins. com. Alright, is that Texas enough? This show is the property of SB Podcasts, LLC, copyright 2023, and is created by Joe Saul Sehy.
Our producer is Karen Repine. This show was written by Lisa Curry, who's also the host of the Long Story Long podcast, with help from me. Joe, and Doc G from the Earn Invest podcast. Kevin Bailey helps us take a deeper dive into all the topics covered on each episode in our newsletter called The 201.
You'll find the 411 on all things money at The 201. Just visit stackingbenjamins. com slash 201. Wonder how beautiful we all are. Of course, you'll never know if you don't. Check out our YouTube version of this show Engineered by Tina Eichenberg. Then you'll see once and for all that I'm the best thing going for this podcast.
Once we bottle up all this goodness, we ship it to our engineer, the amazing Steve Stewart. Steve helps the rest of our team sound nearly as good as I do right now. Want a chat with friends about the show later? Mom's friend Gertrude and Kate Yunkin are our social media coordinators and Gertrude is the room mother in our Facebook group called The Basement.
Say hello when you see us posting online. To join all the basement fun with other stackers, type stackingbenjamins. com slash basement. Not only should you not take advice from these nerds, don't take advice from people you don't know. This show is for entertainment purposes only. Before making any financial decisions, speak with a real financial advisor.
I'm Joe's mom's neighbor, Doug, and we'll see you next time, back here at the Stacking Benjamins show.
I didn't realize Doug's been on a plane recently. Doug, Doug, where did you go? On Delta Airlines. Your mom's house. It only took him a little while. That was good. Nice try. Uh, this is, uh, from Daily Mail.
A passenger's horrific bowel movement forced a Delta flight from Atlanta to Barcelona to turn around. In a text message sent to air traffic control, the captain explained there was diarrhea all over the aircraft.
The passengers said it dribbled down the aisle. And after using vanilla scent and disinfectant, the plane smelt like vanilla poop. They agreed the pilots made the right decision, and had to rip out the carpets once they landed. I had a massive diarrhea all the way through the airplane. I heard about that story.
They had to rip out the carpets, Doug.
Yeah, I'm sorry. I mean
They don't know that.
Look, I did my best, but I haven't been doing my kegel exercises and the sphincter just couldn't hold it back. Dude,
serious, very seriously, when I heard that, I'm like,
how horrific when
you, you just had, you just had, I'm sorry, can you get through this?
You just had the bean enchilada platter at the airport restaurant and it turns out that it was bad and you get off the plane. And you're rushing
for it. I don't I thought this through I put a lot of time thinking about this I mean presumably the person who shall be unnamed was wearing clothing So for the facts coming out of the clothing, I know it.
I mean just imagine how much pressure was built up Oh,
that's a serious. I really do feel bad for them. Yeah, like I'm like, oh my god So I happen to you today Earl
So, after I saw this story, I was on a message board about flying, and someone linked a This review which we can post in the notes this review. We can't read it all. It's way too long I slacked it to you guys. Oh my god posted this review on Amazon for Haribo gold bears gummy candies, you like gummy bears and the title of it is Hell holds no surprises for me anymore.
So I've got this up on my big screen, my big monitor, and I've still had to scroll one, two. It's five screens long.
Yes. Holy. So I'll read little bits of it, you know, and then we can link to it 'cause it's way too long. Basically to set the stage, the author. is running late for his plane. He's flying to Denmark, I believe.
Amsterdam, Amsterdam, yeah.
Out of Toronto. Early evening, 7 o'clock flight, and he hasn't eaten anything. And so he decides that he was gonna get some gummy bears. And so he says, I would consider myself a prudent man, not given to bouts of outspokenness or craving attention, and certainly not one to rock the boat.
On any given day I can be found reading a crime novel on a park bench in the middle of the city, soaking in the opulence of nature while nibbling on my tuna fish sandwiches, fending off the ver Voracious gulls and squirrels a threat to spoil my repose. This is me, law abiding and introspective. Which is why it came as a shock to me to find myself incarcerated because of the devil's confectionery, Satan's sweetmeats, Lucifer's lounges, and the horror that is known as Haribo.
Sugar free gummy
bears. Lucifer's lozenges is the best phrase I've heard in
weeks. I love the line further down OG where he says, uh, I've made a very, very poor choice. I pushed the button and the veggie bag into my waiting hands. I had always liked gummy bears that were bright, but rather innocuous. They weren't overly sweet.
So as to become cloying. And of course, each candy came in the visage of a rather happy. docile bear reminiscent of the picture one's mind's eye holds of all anthropomorphic bears from Yogi to Winnie. Like it's going to be so nice. We're just all going to skip a log. Have you ever thought about that when you're eating your gummy bears?
You're like, I'd love this. This is, this is amazing. Cormac
McCarthy has nothing on this guy.
I did recently enjoy a bag of gummies. Not to, not to this guy's, uh, issue. I'd like to pause here in the story for a moment to underscore the importance of making proper choices. I was hungry. And when you're hungry, you should eat food.
Food is defined as a nutritious substance that people consume to maintain life. That's what food is. These days, the definition of food has been bastardized and the meaning has been broadened to include veritably any material that can be ingested or rather chewed and swallowed without causing pain, discomfort, severe illness, or death.
Haribo sugar free gummy bears are not food. They are not from this planet. I imagine their origins being conceived in a boardroom in hell. By a top team of creative pain administers, with senior level demons rubbing their hands together in ghoulish delight. as Hell's chief chemist slowly lifts the veil
on their new creation.
Let's cut toward the chase. As I gave the attendant my e ticket and she weighed my bags, the first of the pains began in my stomach. Over the course of the next five minutes, the shooting pain began to come in more rapid succession. At this point, I had my boarding pass printed and rubbing my stomach a little.
I proceeded to security. I briefly entertained the thought of trying to find a restroom before going through security, but at that point my discomfort was manageable. And I didn't think it could get any worse. Certainly not within the amount of time it would take to clear security. So there
he is walking through the security line and bad things are about
to happen.
As I fumbled off my belt to go through the metal detector the pain in my stomach increased and I practically had to sit on the floor to take my shoes off terrified of what would happen if I bent at the middle to do it. It was becoming increasingly more evident to me that this wasn't just a stomach ache.
No, this was something much worse. As a child, I'd had about a diarrhea after a trip to Mexico with my family. I remember the feeling of nausea that swept through me before my child self had surrendered to the gas pains and parked myself on the toilet for hours until I felt like I didn't have any bones left.
And that was how I was feeling now with several key differences. The pain was worse. The sense of an impending bowel movement was so formidable. It gave me temporary amnesia and it took all my willpower, all of it to clench my cheeks together to prevent my sphincter
from exploding. This is horrible.
So does he make it to the plane?
Oh, God, no.
One of these paragraphs just starts off with, Spread your cheeks, the young agent said, his voice directly behind me and lower than the other two, and bend over. Please God, no, please, please, please, please God, please God, please God, I whispered in a desperate, maniacal mantra, not even aware of my surroundings anymore.
Because he was acting so off kilter in the security line, as he cleared security, he was met with three agents. And ushered into a back room and he was pleading with them the entire time. I have to go to the bathroom. So they think Uh, one of the agents actually says he's probably, uh, has a bag of heroin that exploded inside.
He
probably has some heroin or something up there, yeah.
That's why he's acting so funny, sweating profusely.
I mean, it goes on, but this is kind of the, uh, the pinnacle. Pinnacle is, uh, it took something as simple as a light breeze to trigger Armageddon, that's all. No trumpets, no fanfare, no fire raining from the heavens, no dogs and cats living together in harmony. No finger on the button, no prophet to predict it.
No nothing. As I stared at the rainbow bear smiling and dancing in front of me, my mouth agape, drooling eyes glazed and bloodshot, face coated with a sheen of sweat. I heard the softest sound, an exhalation from a young agent behind me. Then, at the same instant, a warm air of breath feathered across my buttcheeks.
For just a moment, maybe less, maybe a split second, even a nanosecond, I felt the presence of God there with me in that room, as the neurons began to misfire at a blinding rate. Nerve ending bristled and muscle twitched reflexively, I stood at the brink with one foot hovering over the edge, and then without taking a step, I found myself plummeting.
With a sound like extra large plastic ketchup bottle being run over by a Mack truck, my sphincter released. The pressure of the blast pushed me hard into the desk, and the legs of the desk screeched as they scraped across the floor. My body remained rigid for a moment. And I experienced a relief that could only be described as orgasmic in this period.
My eyes
rolled in the back of my head and my tongue lolled out. of my head like a dog, and I emitted a low, sustained groan that grew in pitch as the filthy torrent pushed its way out of my body. Tremors wracked my body, and I must have looked like a fish out of water with an endless stream of shit firing out of its ass.
Other sounds and sensations started to filter in now as my consciousness began to materialize once more. The muffled scream of a dungeon filled with prisoners near death radiated from my stomach. the rushing sounds of liters of liquid trying to escape through an aperture too small to accommodate, and the omnipresent sound of chunking liquid splattering against a hard surface with great force, the high pitched screaming of a woman's voice calling out to God, another voice sobbing uncontrollably, imploring to make it stop, and my own ecstatic, monotone wail.
It goes on. This is worth a
read. My favorite part of this, OG, down at the end. Single sentence paragraph. Needless to say, I missed my flight.
✕
Join 9K+ Stackers improving their money savvy.