Communicating with your partner about money can be difficult in the best of situations, let alone staying inside for weeks on end. That's why to kick off our rewind week the Fintern picked a topic that will hopefully keep you out of some hot water: how you can stop fighting about money! You can check out the original show notes on how you can up you financial communication below:
Looking for the perfect budget? Maybe the key isn't counting every penny or finding the perfect spreadsheet. Elle Martinez, author of the new book Couple Money, believes that whether you're single or married the answer might lie in communication, and we'll tackle how to have money dates and stop fighting about money on today's show.
In our headlines segment, we share a story about comedian Tracy Morgan. Apparently Walmart, who paid him $90M after a severe accident in 2015, wants more proof about his injury. We'll discuss disability coverage and more from that fallout. Then we throw out the Haven Life line to Susan, who asks about taking out a student loan for her son so he can establish credit. We'll also answer a letter from Julian about Roth IRAs, help Doug bring down the trivia, and sprinkle in some pick up lines along the way.
Subscribe below.
Show Notes:
<7:10> Headlines
<17:28> Elle Martinez: Money Communication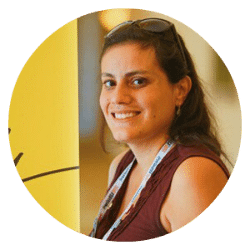 Drop a line to Elle on Twitter: @Elle_CM
Check out Elle's site: Couple Money
<38:13> Doug's Trivia: (and an example of bad communication)
What percentage of people responding to a 2011 poll admitted to lying to their partners about their finances?
<43:49> Haven Life Line
Need life insurance? You could be insured in 20 minutes or less and build your family's safety net for the future. Use StackingBenjamins.com/HavenLife to calculate how much you need and apply.
Susan asks about using a small student loan to establish credit history for a child.
<49:39> A Letter From the Mailbag
Julian asks about whether to invest his Roth IRA all at once or to set up automatic trades.
Need help with your financial plan? Use this link to schedule a meeting with OG: StackingBenjamins.com/OG
✕
Join 9K+ Stackers improving their money savvy.