Why haven't you scored a raise recently or grabbed that next bar on the better job rung? Well, your wait is over, because Gary Burnison, author of Lose the Resume, Land the Job, joins us to help you increase your income potential, enjoy your career more, and rock your next raise! We'll talk about how a skunk helped Gary realize many of the dilemmas facing people, and how NOT to answer questions during your next interview…and of course, much more.
In our headlines segment we'll throw a surprise your way. An age group you don't expect is conned more often on the phone than any other…and it isn't the group you think. How do you make sure you aren't taken advantage of by scammers? Jonathan Sasse from First Orion joins us to talk about how to figure out that someone is really secretly after your wallet instead of the person they pretend to be. We'll also cover a recent spring cleaning story. While you're cleaning out the attic and the garage…what about your wallet? What should you clean and what should you keep? We'll discuss that on today's show.
Plus, as always, we throw out the
Haven Life line
to Talha, who wonders about the best ways to start investing if you just entered the workforce? Should you diversify or crank up the risk since you're just starting out? Also, we answer a letter from Shawn, who wonders about moving money from a traditional IRA to a Roth IRA? What are the rules? Of course, we'll have Doug's trivia and more fun on today's show.
Thanks to Blue Apron for supporting Stacking Benjamins. Check out this week's menu and get
$30 OFF —WITH FREE SHIPPING
—by going to BlueApron.com/
SB.
Thanks to MagnifyMoney.com for sponsoring Stacking Benjamins as well. MagnifyMoney.com saves users on average $450 when they compare, ditch, switch and save on credit cards, student loan refinancing, checking, savings and more. Check out MagnifyMoney.com for your savings.
Subscribe below.
Show Notes:
<> Open
Thanks to Blue Apron for supporting Stacking Benjamins. Check out this week's menu and get $30 OFF —WITH FREE SHIPPING—by going to BlueApron.com/SB.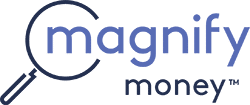 Compare checking, savings, credit cards, and loans before switching. Magnify Money makes it super easy to compare, switch and save.
<> Headlines
<>Gary Burnison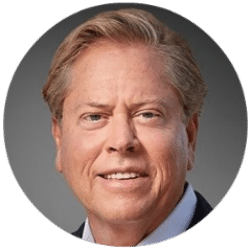 <> Doug's Trivia
Who wrote the bestselling book "Interview With a Vampire?"
<> Haven Life Line

Need life insurance? You could be insured in 20 minutes or less and build your family's safety net for the future. Use StackingBenjamins.com/HavenLife to calculate how much you need and apply.
No voicemail today! Here's Talha's question that she wrote in: "What are the best ways to start investing for people who got into work force in last 3 to 5 years? Example starting with $20,000 and adding in nearly $400-$500 each month to that? "
<> Letters
Need help with your financial plan? Use this link to schedule a meeting with OG: StackingBenjamins.com/OG
Shawn isn't able to claim tax contributions on his traditional IRA. He wants to move his money to a Roth. Will his money be taxed again?
<> Join us Friday
✕
Join 9K+ Stackers improving their money savvy.