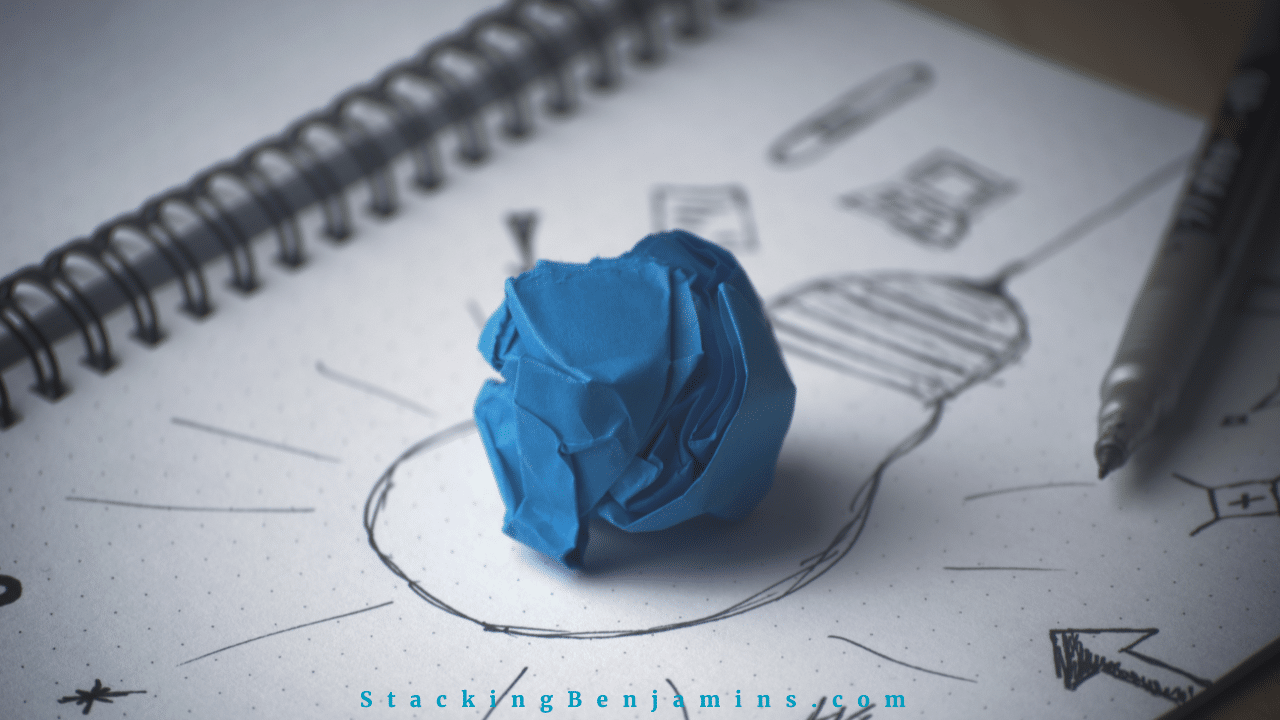 This post is in partnership with Deluxe Business Services. All opinions are my own.
We don't talk about side hustles much here on Stacking Benjamins, but that might be because we're a little too close to the idea. When I started blogging, I was doing it in my spare time: early mornings, writing blog posts in Microsoft Word during a lunch break, figuring out social media…
… and not spending any money (aside from domain and hosting) at all.
Could I have scaled more quickly if I'd thought of my blog as a business right away? Of course I could have. But Frugal Portland was my "get out of debt now" diary, and I didn't want to spend any money I didn't have to because every single dollar went to debt…
Sound familiar?
Personal finance bloggers are notorious for being … ahem… exceptionally… what's the right word?
Oh yeah, cheap.
But I realized in the clear 20-20 vision that hindsight brings there are simply things you shouldn't scrimp on.
Before I get to that, though, let's talk about what you can scrimp on when you're first starting out.
2 Things You Should Not Scrimp on When You're Side Hustling
A logo. Your logo is the beginning of your brand, and a homemade logo looks like you're not taking yourself seriously. Don't mess around with Microsoft Paint… instead, use a company like Deluxe Business Services, a company that specializes in promotional materials. What you might not know about them is that in addition to printing checks, invoices, and business cards, you can use them to design you a logo! Just click on the "Logos" link in the menu bar, and you can get a logo designed exactly the way you want it for not very much money at all.
A premium theme. We swear by the Genesis framework. All our sites run (smoothly) on the platform, and their themes vary wildly. This one is Maron pro from Appendipity, and the rest of our sites run on StudioPress.
With a logo and a premium theme, you can DIY almost everything else and still look professional.
3 Things to Scrimp on When You Start Your Side Hustle
Business cards. You don't need them. When you go to networking events, take business cards. Then follow up with people you want to connect with instead of waiting around, hoping they'll connect with you.
A new computer. Use what you've got, or if you don't have a computer at home, get the absolute cheapest one that will allow you to post blog posts. Same goes for every piece of technology. Good enough is, in fact, good enough. I blogged with a $300 computer for years.
Subscriptions. Scrutinize every subscription you sign up for, especially those that host your content for you (some course creation software does this). Take advantage of the free side of freemium models and deal with the limitations as long as possible.
However, it shouldn't be all scrimp. In fact, you should scrimp on as much as possible so you can afford to invest in your business. Go to the library instead of the coffee shop if you need a change of pace from your home. Turn off all lights except in the room you're currently sitting in. Ride your bike to save on gas. Do whatever it takes.
Then, with the money you've saved, invest it back into your business.
✕
Join 9K+ Stackers improving their money savvy.