One of our most frequently asked questions revolves around the Roth IRA. Should I invest in it? How much should I invest? Why should I invest in a Roth vs. a traditional IRA? That's just ONE of the many questions we answer on today's show, including questions about investing, buying a house, spiking your interest rates on short term goals, and more.
In our headlines segment we'll talk about how financial advisors market their services. Can you tell from an advisor's method of pitching (and her pitch) whether they'll be a good fit for you? Absolutely…and we'll explain on today's show, as we talk about seminars, workshops, Facebook ads, radio shows, and more. Plus, we'll tackle a piece about remodeling your house. Which improvements improve your home's value the most? We'll share all of those on today's podcast.
Plus, we throw out the
Haven Life line
to Eric, who's contributing to a target date fund and wonders if he could do a better job on his own. Can he? Do we like his target date fund? We'll also throw out Doug's trivia question, and more.
Thanks to MagnifyMoney.com for supporting Stacking Benjamins. Looking to have your financial product questions answered? Head to MagnifyMoney.com for your credit, savings, student, and auto loan needs.
Thanks to Slack for supporting Stacking Benjamins.  Slack: Where work happens. Go to slack.com to learn more.
Subscribe below.
Show Notes:
<> Open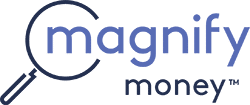 Compare checking, savings, credit cards, and loans before switching. Magnify Money makes it super easy to compare, switch and save.
Slack
Thanks to Slack for supporting Stacking Benjamins. Slack is a collaboration hub that lets you organize your team's work into channels where everyone is included, relevant information is in one place, and new team members can easily get up to speed. Learn more at Slack.com
<> Headlines
<> Letters
Jim wants to know what advice we have for millennials who don't have experience with market corrections. How should he be reacting?
Scott wants to know how he can be fully invested for the future, and still have enough liquid cash for big expenses like a house and vacation trips.
Luke wants to know some board game recommendations from Joe for adults or families.
Karen is looking for advice on jobs where should can be a people "connecter." She's also looking for some guidance on if she and her spouse should invest in a Roth when they believe they'll be in a lower tax bracket when they are retired.
Kevin is searching for personal finance books. What do we recommend?
Brian's wife recently started her own daycare. Should they set up a SEP IRA or a Simple IRA? Can they continue contributing to her wife's Roth IRA they've had the past couple of years?
<> Doug's Trivia
How many administrative professionals were employed in 2016?
<> Haven Life Line

Need life insurance? You could be insured in 20 minutes or less and build your family's safety net for the future. Use StackingBenjamins.com/HavenLife to calculate how much you need and apply.
We answer a question today from Eric about target date funds. Can he do a better job on his own?
✕
Join 9K+ Stackers improving their money savvy.