How do you get started on the road to saving? While you can't frugal your way to wealth, you CAN learn to be more efficient, and author Scott Trench joins us to share the first steps in his roadmap toward wealth. We'll talk about building the foundation you'll need to amass wealth…namely, how to save your first $25,000. Surprisingly, it isn't all just about focusing on your income, according to Scott. There are some ways you can make cuts in your life that will help you grow money faster.
In our headline segment, one of our hosts goes off the rails today, as we talk about advisors who are unscrupulous. Thinking about hiring a financial advisor? Maybe you want to listen to this discussion first. Then in our second headline, we tackle another 401(k) fee lawsuit, but the guys surprisingly come down on the other side of THIS lawsuit than they have lawsuits brought up on the show in the past.
Of course, that's not all. We also throw out the Haven Life line to a lucky caller and answer your letters. We can't forget that Doug's always waiting in the wings, and as always, has trivia on today's show.
Special thanks to M1Finance for sponsoring our show! We couldn't do any of this without the support of these awesome companies.
Subscribe below.

Show Notes:
<> Open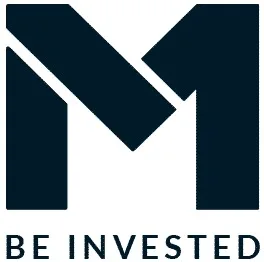 Why compromise with investments when you can use an intuitive, easy-to-use, robust platform? M1Finance combines the power of automated investing platforms with the flexibility of do-it-yourself but more expensive brokers. Be Invested.
<4:09> Headlines
<15:50> Scott Trench, VP of Operations, BiggerPockets
<37:01>Doug's Trivia
What is the financial term "muni bond" short for?
<40:19> Haven Life Line
Need life insurance? You could be insured in 20 minutes or less and build your family's safety net for the future. Use StackingBenjamins.com/HavenLife to calculate how much you need and apply.
Harlan asks us about international stocks. Should they be avoided?
<47:37> A Letter From the Mailbag
Taylor wants to know if there's a situation when taking money out of his IRA to buy his first house makes sense.
Need help with your financial plan? Use this link to schedule a meeting with OG: StackingBenjamins.com/OG
<> Join us Wednesday
Josh Lauer from Credit Worthy is coming down to the basement. What should you know about the credit companies that know everything about you?
✕
Join 9K+ Stackers improving their money savvy.