It's time for summer fun and theme parks are all closed! Will they open in time for there to be a season? Will there be any virtual fun coming from these entertainment companies? If we choose to head to a theme park, how are they keeping us safe and will there be discounts? Welcome to our annual theme-park guide episode! Today we'll ask all of these questions and more of Robert Niles (of Theme Park Insider), to find out how parks are coping during state shutdowns. We hope to ALL be surprised with good news during today's discussion.
Here's a question: how did one unfortunate man find himself 9 million dollars in debt by the end of one trading day? We'll tackle that during our headlines segment. Plus, scams will be on the rise with so many people applying for unemployment and expecting relief checks. How should you protect yourself from becoming a victim?
…and during our Haven Life Line we'll take a question from Lisa, who is opening up a new HSA account. This being her second account, Lisa wonders if she can combine the two HSAs into one. Can she do that?
Show Notes:
Headlines:
Robert Niles: Theme Parks, Roller Coasters, Park Safety, Discounts and MORE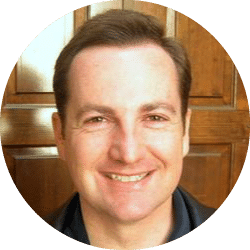 Want to keep up-to-date with the latest on theme parks? You can follow Robert's blog here: ThemeParkInsider.com, or his social media here: Facebook, Instagram, Youtube
Doug's Trivia
What US theme park chain has the most individual parks?
Haven Life Line
Lisa asks if she can combine her new HSA with her previous one.

Looking for our interview with Morningstar? You can find it in the headlines segment HERE.
Want the guys to answer your question? You can call into the Haven Life Line and get your question answered on-air HERE.
Join Us Wednesday
Are you ready for Memorial Day? Tune in on Wednesday to catch how you can create your favorite foods from different shows, movies, and video games – courtesy of the Geeky Chef, Cassandra Reeder.
✕
Join 9K+ Stackers improving their money savvy.