What's more spooky than an investing story gone wrong? Nothing… if we're discussing your net worth. Today the Fintern brings us back to our time with CFA Rick Ferri, who dropped by the basement and scared us silly with some absolutely HORRIBLE investing stories.
Plus, Nick Clements from MagnifyMoney.com also joined the show to talk about our (then) recent discussions around technology and pricing structures.
Of course, we also had headlines, Doug's trivia, and more.
You can check out the original show notes below:
Headlines
Rick Ferri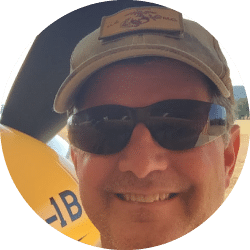 You can find more from Rick on RickFerri.com, and on Twtter at Rick_Ferri.
Looks for the books Rick mentioned? You'll find them below:
Doug's Trivia
Today's trivia question: How often do regular mutual fund prices change?
Letters
Nick from MagnifyMoney.com – Response to Carol Realini's segment
Join Us Friday!
We have a special show for you Friday featuring Sandy Smith – tune in to find out what's happening!
✕
Join 9K+ Stackers improving their money savvy.