Ever wonder what it would be like to ditch the rat race and move to a farm in the country? That's exactly what Elizabeth Thames (aka Mrs. Frugalwoods) and her husband did, after a series of events, some of which you'll hear about on today's show! If you're at all interested in rethinking consumerism, today's show is for you.
We'll of course have headlines from the world of financial planning, throw out the Haven Life line to lucky listener Nathan, who wonders about making a house down payment. Should he go for a loan where he can put down less or save up for a full twenty percent? We also answer a letter from Rita, who asks about investing. If her 401k doesn't have a match, where should she invest first? You'll have to listen to find out!
Of course, we'll still score with some of Doug's delightful trivia, and more.
Subscribe below.
Show Notes:
Open
M1 Finance
With M1, you can invest how you want -with access to fractional shares and unmatched automation – for free. With M1 Finance investing is smarter, automated, and easier than ever before. Sign up and get $30 to invest at M1Finance.com/sb
Headlines
Elizabeth Thames (Mrs. Frugalwoods!)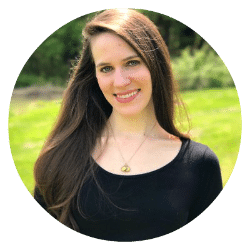 Check out her site: Frugalwoods.com
Say hi on Twitter: @FrugalWoods
Trying to kickstart your own frugal lifestyle? Check out the book:

Doug's Trivia
Octavia Spencer's nomination for "The Shape of Water" makes her the first performer to earn three Best Supporting Actress Oscar nominations in a single decade since who did so in the 2000s?
Haven Life Line

Need life insurance? You could be insured in 20 minutes or less and build your family's safety net for the future. Use StackingBenjamins.com/HavenLife to calculate how much you need and apply.
Nathan and his wife are thinking about getting a home. Should they save for another 3-5 years to make a 20% down payment, or use a no down payment loan?
Letters
Need help with your financial plan? Use this link to schedule a meeting with OG: StackingBenjamins.com/OG
Rita doesn't get a company match to her 401k. How should she go about investing her money in her traditional and Roth 401k?
Join us Wednesday
The best time to learn about money and not getting debt is before you have the chance to get yourself in trouble… when you're still a kid. Join us on Wednesday as we talk to the folks over at Biz Kids, "the place where kids learn about money and business."
✕
Join 9K+ Stackers improving their money savvy.