---
Today kicks off our big U.S. Thanksgiving holiday week of shows, and today we start it off right by sharing all of the good, bad, and ugly deals YOU can score this Black Friday. Regina Conway from Slickdeals.net joins us to help save your wallet and point out some of the issues not-careful shoppers may face. Where should you spend your hard-earned cash to get the most bang for your buck this holiday shopping season? Which retailers are offering the best deals on hot items? What deals aren't worth the wait? What's different this year because of COVID? Whatever your question is – Regina has you covered.
Plus, did Pfizer's CEO break laws while insider trading his company's stock when it exploded recently? Financial disclosures show that the CEO, Albert Bourla, sold almost $6 million in stock the same day the company's vaccine news broke. After our discussion on what REALLY happened – we'll turn our heads to yet another report of a criminal advisor fleecing his clients to the tune of $320,000. The short and sweet? Be beyond suspicious of any advisor who might promise you quick riches.
During the Haven Life Line, we take a question on peer-to-peer lending. We recommended LendingTree the last time we discussed P2P, but caller Greg says the company has since become a bank. He asks: what's our take now? Are there any companies we recommend?
As always, Doug will give his own share of the airtime for his trivia. Today? He's bringing it back with some old-school Black Friday trivia.
Enjoy!
---
Geico
Whether you rent or own, Geico makes it EASY to bundle home and car insurance. Go to Geico.com today.
Discover
A big thanks to Discover for supporting Stacking Benjamins! Discover matches all the cash back you earn on your credit card at the end of your first year automatically with no limit on how much you can earn. Learn more at Discover.com/yes.
Today's Headlines:
Did the Pfizer CEO commit insider training? Short answer: probably not.
This adage proves itself again and again: if it seems too good to be true, it probably is.
During our second headline we touched on the differences between equities and fixed income. While both types of investments have their place in your financial plan, they serve VERY different functions for your portfolio. You can read more on the differences below.
---
Regina Conway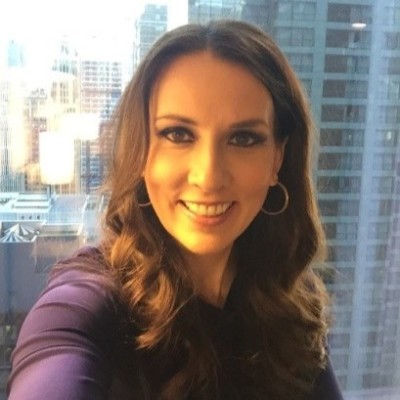 A big thanks to Regina for spending some time with us today. There's no need to break the bank this holiday season if you want to be Santa this year. Make sure to bookmark SlickDeals.net to stay updated on deals that'll keep more Benjamins in your pocket.
---
Doug's Trivia
Where does the term Black Friday come from?
Greg wrote in asking about if our opinions have changed on P2P (peer-to-peer) lending. Since we originally discussed P2P and recommanded LendingTree, the company has since became a bank. Greg asks: any advice on good P2P services?
Want the guys to answer your question? You can call into the Haven Life Line and get your question answered on-air HERE.
---
Here's a random link you might like (if you know you know): Is your mom in with the local DJ scene?
Join Us Next Time!
Long-time fans of the show can probably guess what's coming next… our annual technology sneak-peek with Bridget Carey from CNET! Overpriced, going on sale, worth the price tag, or obsolete… Bridget has you covered on this years tech.
Written by: Richie Rutter-Reese
✕
Join 9K+ Stackers improving their money savvy.