If you've already failed at working out, eating healthy, drinking less coffee and not using the word "groovy" in 2022, this episode is for you. Let's get 2022 off on the right track with the perfect guest, Ramit Sethi from I Will Teach You To Be Rich. He's helped thousands of people take control of their finances and set themselves up for success. To start the new year, he'll share his top tips to start the year on the right foot.
How much do you need to retire? Much of that depends on where you live, and today we'll dive into the huge disparity between cities that'll require stacks ON your stacks of Benjamins and those that can help you retire on less. Is moving worthwhile? In our headlines segment, we'll look at a piece that dives into how much you need to retire depending on where you live in the United States. Can you guess the most and least expensive metros?
Who needs a financial planner? We'll answer Matt's question about finding a financial advisor during our Haven Life Line call and later, you can count on the fact that Doug's kicking off a new year by sharing some trivia.
We're back and ready to help you roll into a new year! Enjoy!
---
Our Headline
---
Our TikTok Minute
---
Ramit Sethi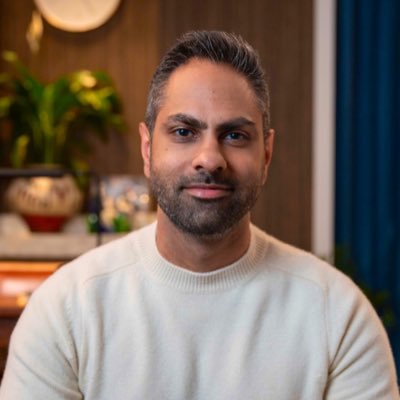 Big thanks to Ramit Sethi for joining us today. To learn more about Ramit, visit his website. Check out his podcast I Will Teach You To Be Rich.
Watch the UNCUT interview with Joe and Ramit on our YouTube page.
---
Doug's Trivia
What is the most common New Years resolution?
---

Need life insurance? You could be insured in 20 minutes or less and build your family's safety net for the future. Use StackingBenjamins.com/HavenLife to calculate how much you need and apply.
Matt and his wife are looking for a financial advisor and they want to know how to choose one?
---
Want more than just the show notes? How about our new newsletter with STACKS of related, deeper links?
Check out The 201, our email that comes with every Monday and Wednesday episode, PLUS a list of more than 19 of the top money lessons Joe's learned over his own life about money. From credit to cash reserves, and insurances to investing, we'll tackle all of these. Head to StackingBenjamins.com/the201 to sign up (it's free and we will never give away your email to others).
---
Written by: Brooke Miller
Miss our last show? Listen here: The Downside Of Early Retirement (plus lessons from Roush Fenway Racing) – REWIND
✕
Join 9K+ Stackers improving their money savvy.