It's a bold statement, and one financial coach Rachel Rodgers wholeheartedly believes. After adapting her coaching business last year to the difficult circumstances we were all facing, Rachel not only survived, but thrived. She saw her company turn its first million-dollar month not long after. Today Rachel shares how you can get to millionaire status: a change in your mindset, enforced boundaries, and purposeful changes in your community can lead to huge financial improvements in your life.
In her new book, We Should All Be Millionaires, Rachel shares the same lessons, themes, stories, and knowledge she uses to help thousands of women and new business owners each year. It's powerful stuff, and Rachel doesn't shy away from the conflict: furthering your professional life and surrounding yourself with the right network will inevitably mean some hurt feelings down the road. Our Time and emotional energy are some of our most valuable resources – and Rachel shares why it's so important to protect.
In our headlines, and to no one's surprise, half the country is waiting for a vacation. While airlines can handle the traffic, car rental companies can't. After selling off fleets to stay afloat, there flat out aren't enough cars to go around anymore. In Hawaii, tourists have taken to using U-Hauls to get around. Are YOU planning a vacation soon? We share what you need to be doing (like yesterday) to make sure you're protected during our first headline.
Looking for headlines on saving money? We have that too.
Ever hear about tax loss harvesting? If you've ever made bad stock-buying decisions at two in the morning despite all of our warnings, tax loss harvesting is your new best friend. This isn't the whole bit, but basically it lets you use the losses on your stocks to lower the bottom line on the taxes of the stocks that actually performed well. Win-win, right? Or as most of a win as you can get in the situation. Joe and OG don't stop there, after giving the breakdown on tax loss harvesting the guys also share tips on reallocating, understanding the differences between ETFs and Mutual Funds, and more.
We finish today's show with a question from an anonymous listener who's wondering how to invest all of his extra cash. Anon has regular W2 income and about $20,000 in self-employment income that they're not sure what to do with. Ideas? The guys give a breadth of things to consider including opening up a SEP IRA, talking to a CPA, different considerations for if our caller is running a side business with frequent income, contribution and tax implications, and more. Plus, we'll finish our answer with some tax-savings advice that's especially helpful for freelancers.
Enjoy!
---
We couldn't bring you three shows a week without our sponsors!
Monday.com
A big thanks to Monday.com for supporting Stacking Benjamins! Do you want your team to be more effective than ever? Kick-start your teams workflow – start your free 14-day trial at Monday.com.
Talking Real Money
Co-hosts Don McDonald and Tom Cock deliver straight forward, honest, advice on building the wealth you need for a more secure future. You can listen in wherever you listen to podcasts, or at TalkingRealMoney.com.
NetSuite
A big thanks to NetSuite for supporting the Stacking Benjamins show! Let NetSuite show you how they'll benefit your business with a FREE Product Tour at NetSuite.com/stacker.
---
Our Headlines
---
Featured Guest: Rachel Rodgers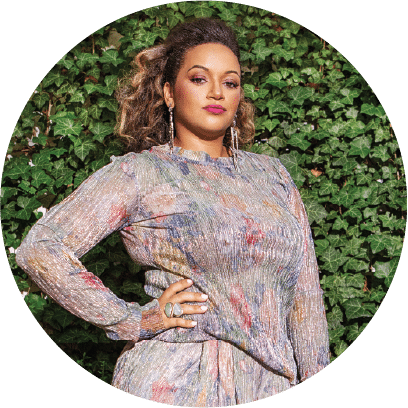 A big thanks to Rachel Rodgers for spending some time with us today! You can find everything Rachel is up to below:
---
Doug's Trivia
Which superhero has grossed the most in the box office, ever?
---

Need life insurance? You could be insured in 20 minutes or less and build your family's safety net for the future. Use StackingBenjamins.com/HavenLife to calculate how much you need and apply.
Our caller asks: how should he invest self-employment money? He already has an investment plan through his W2 job. Thoughts?
---
Written by: Richie Rutter-Reese
Miss our last show? Check it out here: The Inspirational Tales of Four Radio Pioneers (with Lisa Napoli)
✕
Join 9K+ Stackers improving their money savvy.